By:
Dave Stucke, Dakotas Conference Communications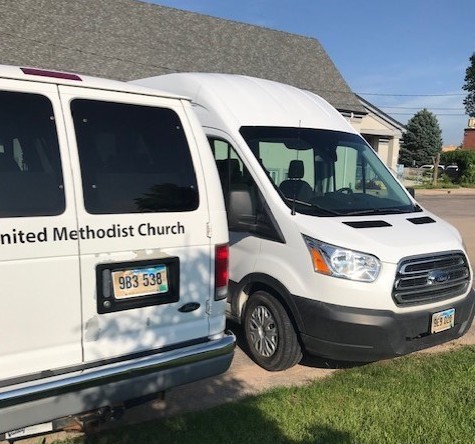 "It only takes a spark, to get a fire going." That's how it is with God's love, but to keep the very well-worn minivan at Storm Mountain Center going, it took much more than a spark. In fact, the camp has been looking for a way to replace the 8-passenger van for several years, and had listed that need on the camp's wish-list for a while.
A vehicle is a large donation, but thanks to a spark of caring, a love of the ministry of United Methodist Camps and Retreats, and some watchful eyes at Spearfish United Methodist Church, this big-ticket item on the go-list is being donated this summer.
Spearfish UMC has enjoyed a gifted, 15-passenger van for many years. It has hauled youth around the Dakotas Conference, as well as on some longer, out-of-state mission trips, and created many great ministry memories and experiences.
A few years ago, a generous family at Spearfish UMC donated a new van to be used primarily for youth. The older van was then gifted to another nearby UMC, but after a few years, they couldn't justify keeping it, and asked Spearfish if they couldn't put it to better use.
Youth Ministry Director Brenda Swanson heard about the van possibly coming back and happened to see the Go-List from Storm Mountain Center. She texted the new camp director, Tanner Clark, if the camp would like to have a 15-passenger van donated. Tanner's response was, "Whaaaat??? That's awesome!! Perfect timing, one of the mini vans here is pooping out on us!"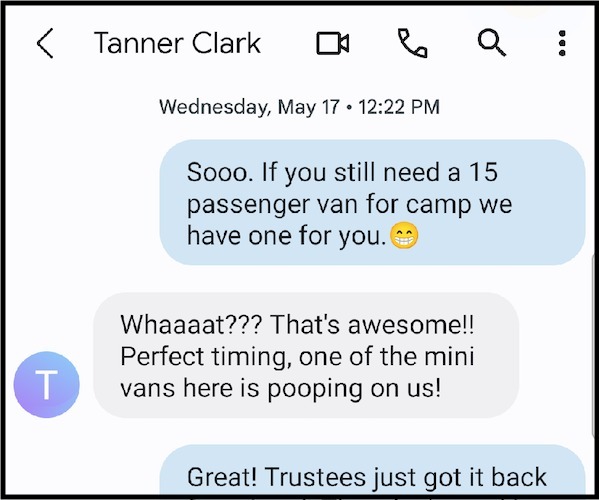 As an adept youth ministry director (who retired just last month), Brenda knew whom to contact to get the ball– and this van, rolling. Her husband, John, happens to be the chair of the Spearfish UMC Trustees Committee, so together they kept this spark alive. John brought it to the next remote trustees meeting in May, where the trustees saw the opportunity, got a consensus, and began the process to donate the van to the camp.
One of the reasons the van had been gifted the first time, was to keep it local, so through our UMC connection, it could be utilized by area churches in need of transportation. This second time around, it's being gifted to Storm Mountain Retreat Center, which is not far from Spearfish. Church members saw that this would be an excellent way for that van to continue to bless others.
The 15-passenger van is in good condition, has mostly highway miles (although it does come with a set of chains), is full of memories, and will continue to make good memories for youth and adults through our camping ministry for years to come. If you or your church want to bless our United Methodist camping ministry, check out the wish-list from all three of our camps. Just as there are always kids in need of scholarships, our camps are always in need of in-kind donations as they serve us ond our campers of all generations. See the camps' wish lists, or GO lists, here:
Lake Poinsett Camp and Retreat Center G.O. (Giving Opportunity) List
Storm Mountain Center Wish List
Wesley Acres Camp Wish List
Of course, what's a used vehicle without stories? We asked Brenda to share a couple that remain in her memory.
"On an interstate rest area in the middle of South Dakota, we stopped with a van full of youth, so the driver could use the restroom. Then came the misunderstanding of who needed bathroom breaks and when," she recalled. "Soon, everyone was securely locked outside the van, with the keys locked inside." The locks worked immaculately, and the trip was temporarily interrupted.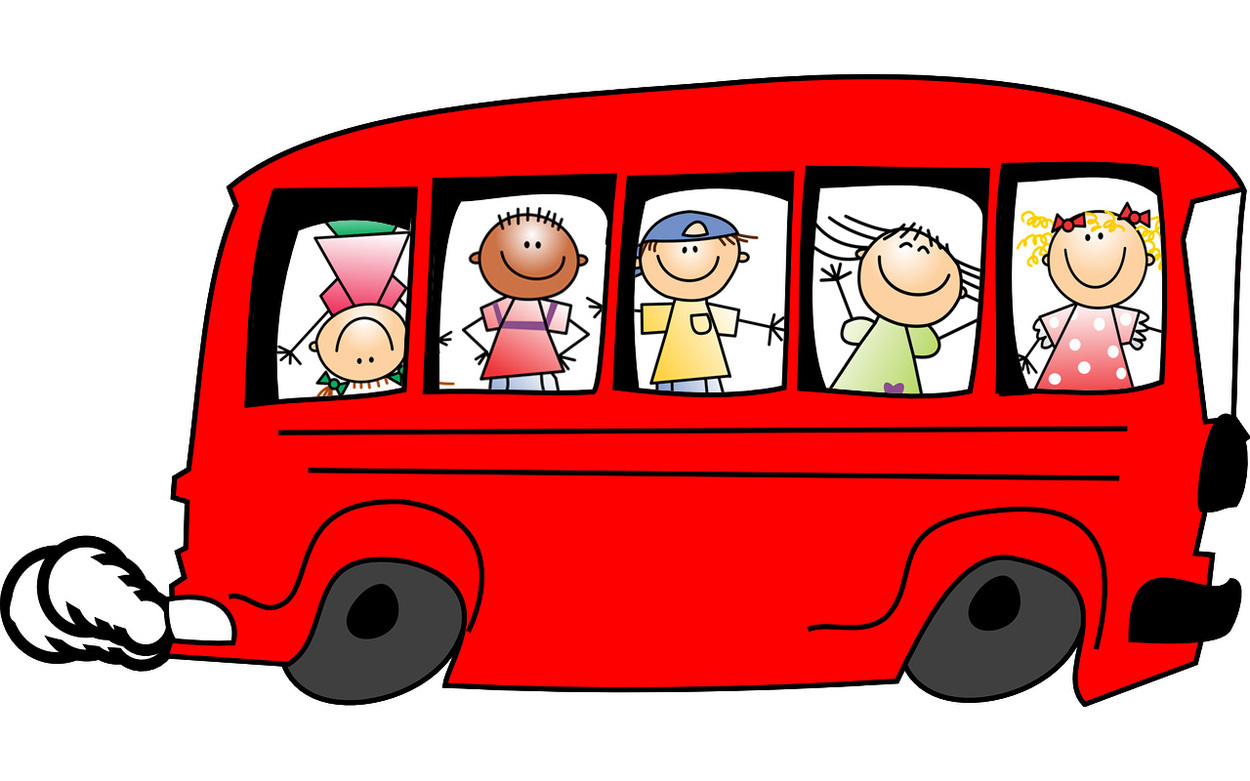 Another survivable moment for the van, youth, and adults was on a mission trip to Chicago, when the spare tire was stolen out from under the van while parked at the group's hotel. Brenda shared, "They cut the cable and took the tire, but we weren't the only ones. There was a rash of spare tires stolen at that time in that area."
Although the van never had a name, it did have a mascot, a tiny dinosaur found in a mud puddle in St. Michael, ND, while on one of several mission trips to Spirit Lake Ministry Center in Sheyenne, ND.
After years of great mission trips and CCYM events, a lot of glowing ministry memories were made possible with that gifted van and keeping it in the area will remind Swanson and others of those cherished times.
"Pass It On" is still a popular camp song from years past. This theme is lived out again as Spearfish UMC chooses to "pass it on" for continued youth and adult camp ministry at Storm Mountain Center. "We were blessed and we want to pass that blessing on," Brenda said.