By:
Rev. Eric Van Meter, Dakotas UMC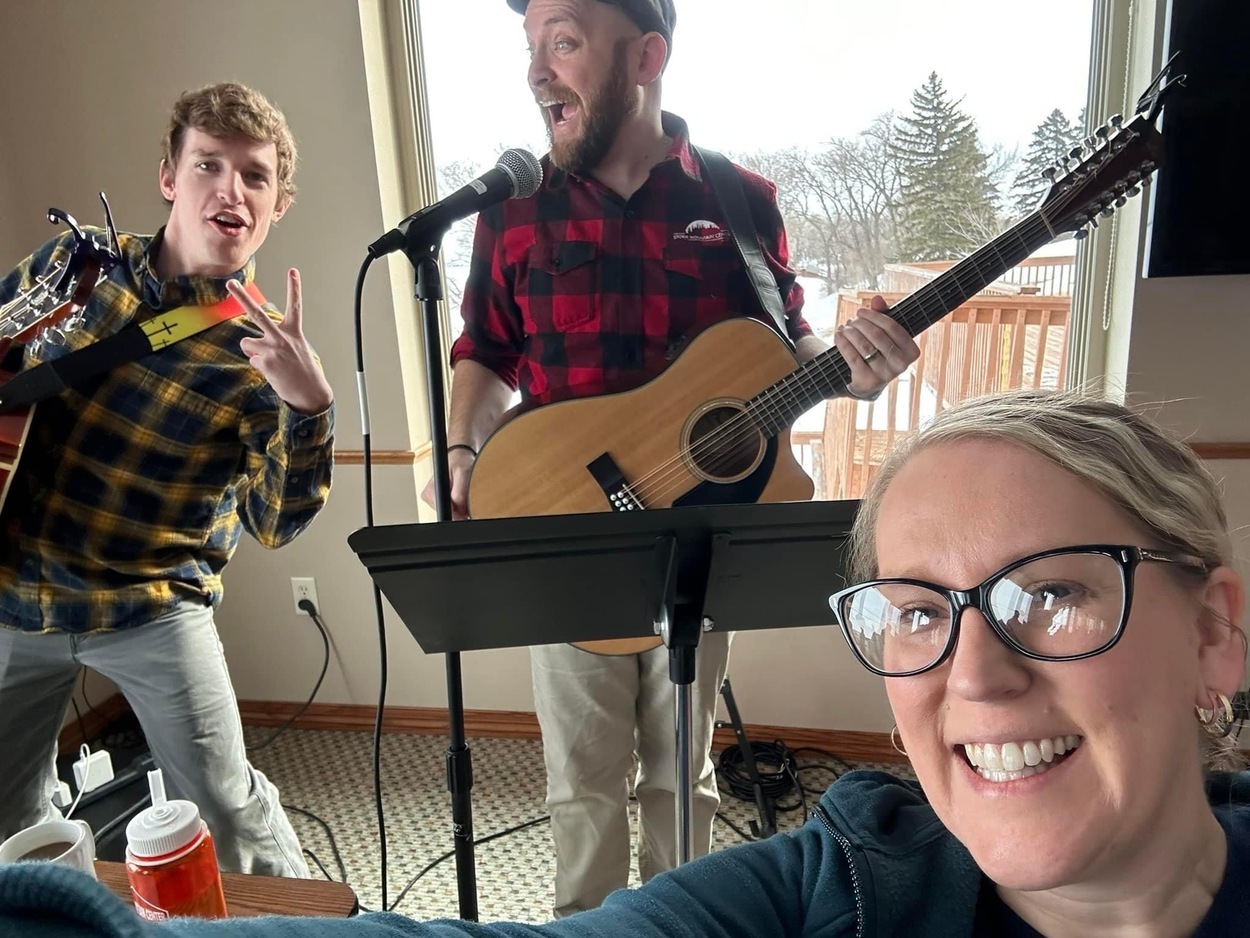 At the 2023 Confirmation Camp, Rev. Valerie Hummel LaBounty invited participants to make confirmation a meaningful step on their relationship with God.
"I think it's important for these students to know and understand how big a deal confirmation is," said Rev. Hummel LaBounty, the camp dean and pastor at Montrose UMC. "It's more than a 'graduation.' Confirmation is our way of saying for ourselves, 'Yes, I want a relationship with God and yes, I am committed to being a part of this body of Christ.'"
The event, held at Lake Poinsett Camp March 3-4, hosted 33 youth and 14 adult leaders from 8 different churches, according to Stacey Edwards, the Dakotas-Minnesota Area Camp and Retreat Coordinator. Congregations represented included Alexandria, Brookings, Hartford, Howard Beach, Madison, Montrose, Pierre FUMC, and Watertown FUMC.
"Overall the confirmation camp is an awesome experience," said Rev. Bryce Blank, who brought youth from Watertown FUMC and helped lead the retreat. "One of my students is sad she is getting confirmed because she wishes she could attend this event next year too."
During the retreat, students focused on unique aspects of what makes a United Methodist. Classes included discussions of grace, sacraments (communion and baptism), the Wesleyan Quadrilateral, creeds, and personal faith—including the vows taken at confirmation. The group spent time doing fun activities, and decorating stoles they can wear at their confirmation service.
Friday worship focused on communion's role in preparing and sustaining God's people for the work God calls them to. Saturday's closing worship looked at baptism and as an invitation into this relationship with God—both now and every step along the Christian journey.
Responses from retreat participants suggested the messages hit their mark.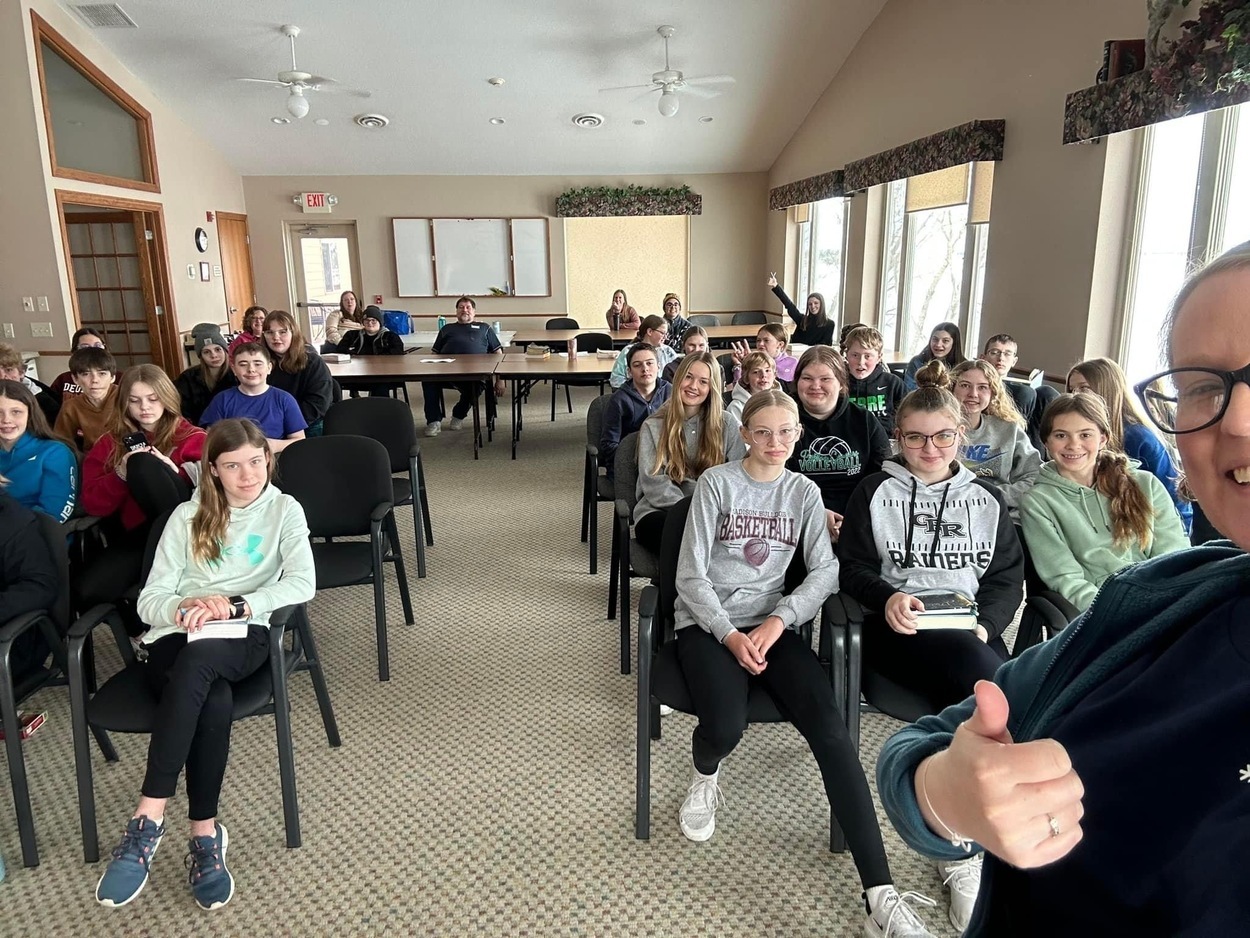 "My favorite thing about confirmation camp was meeting new people although the food was pretty good too," said Adam Johnson, a participant from Hartford. "One thing I learned about the United Methodist Church was that John Wesley wanted us to practice communion as much as we could, every day if possible."
Lani Misner (Madison) also enjoyed the community and the teaching on sacraments.
"I learned that most Methodist churches serve grape juice instead of wine to be inclusive for those that may be struggling with addiction," she said. "The snowball fight was really fun, and the breakfast was really good."
For her part, Rev. Hummel LaBounty was pleased with the camp.
"It was a lot of fun. I hope this camp will not only be a positive memory but will be a lasting memory within everyone's faith journey."