By:
Doreen Gosmire, director of communication, Dakotas UMC
Treading the unknown waters of social distancing is creating challenges for many. Congregations across the Dakotas are turning the challenge into an opportunity to do ministry and share the love of God in new ways.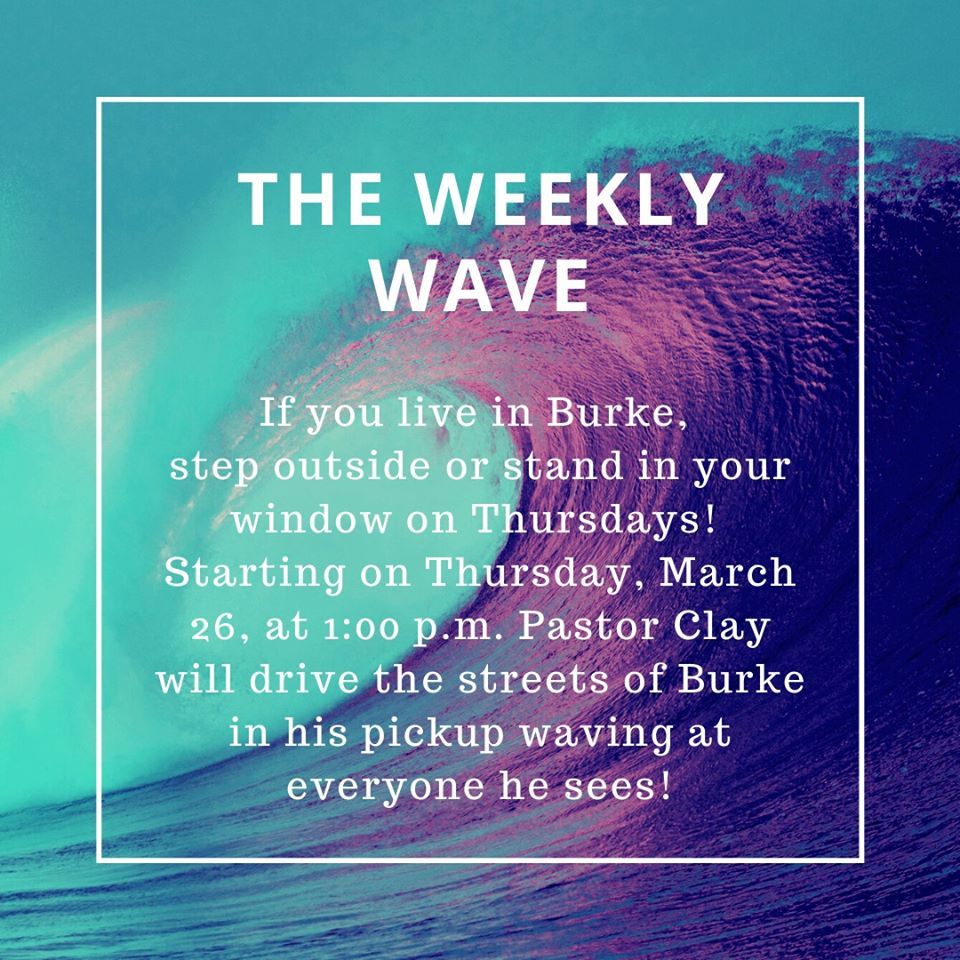 Low-tech, high touch
Rev. Peggy Hanson and Rev. Clay Lundberg are collaborating to deliver a low-tech option to grow in their faith as people stay home during the COVID-19 pandemic. The United Methodist congregations of United in Faith of Burke and Herrick, and Trinity UMC in Lead, South Dakota, have created a daily faith packet for members.
"This was really Pastor Peggy's brainchild. We wanted to find a way to have everyone, not dependent on technology, for people to know that we are there for them. Faith does not stop because of the coronavirus," says Pastor Clay.
Faith packets, created in six-day increments, have a daily scripture guide, prayers, and activities connected to the scripture. This week the focus is on John 6. The activity for Monday is a science activity, developed by Beata Ferris, the marketing coordinator for the Dakotas-Minnesota Camp and Retreat Ministry and also a member of First UMC in Pierre, South Dakota. Packets were mailed, dropped off at homes, or e-mailed out.
Just a wave
On Thursdays at 1 p.m., you will find Rev. Clay Lundberg driving his pickup down the streets in Burke and Herrick, South Dakota. He plans to drive by homes and wave at people looking out their windows, maybe outside the doors of their homes, or on the sidewalk.
"The weekly wave is to let people know that their pastor is there for them, that we are connecting, and that people still care for each and every one," says Pastor Clay.
Welcome team visits via Facebook Live
Embrace Church in Sioux Falls, South Dakota, is doing a daily welcome team activity on Facebook Live. In support of local businesses, one or two people from the welcome team at Embrace select a local restaurant or store where an item can be picked up or delivered, like a Dairy Queen blizzard, coffee from Starbucks, or a cupcake from the cupcake shop.
Then on Facebook, the welcome team members go live and ask a random question, like what was the mascot of my high school? The first person that responds to the question, or sometimes a follow up question, correctly, and lives within the community, get delivery or take out from that business. Watch a video of Pastor Adam Weber delivering cupcakes to the Facebook Live respondent.
Sharing on the radio
This weekend more than 120 congregations shared information on how they were worshipping virtually, on Facebook Live, streaming through a service— YouTube, Livestream, Boxcast, Vimeo. Many chose to conduct an abbreviated service without hymns or less liturgy and a few hymns.
The Luke 10 team has four pastors, Rev. Chet Cataldo, Jodi Cataldo, Barbara Krumm, and Travis Voeltz, who are serving the congregations in Ashley, Edgeley, Ellendale, and Lehr, North Dakota. The churches of the Luke 10 team have varying degrees of technology infrastructure. The team has put together a multi-media approach to reach as many people as possible.
The service is being live-streamed on Sundays using Facebook Live. It is also archived on YouTube for people to view when it is not live. This past Sunday, the service was broadcast on the radio, on 95.9 FM out of Oakes, North Dakota.
The preacher for the radio broadcast was Travis Voeltz, who researched and arranged for the radio broadcast option.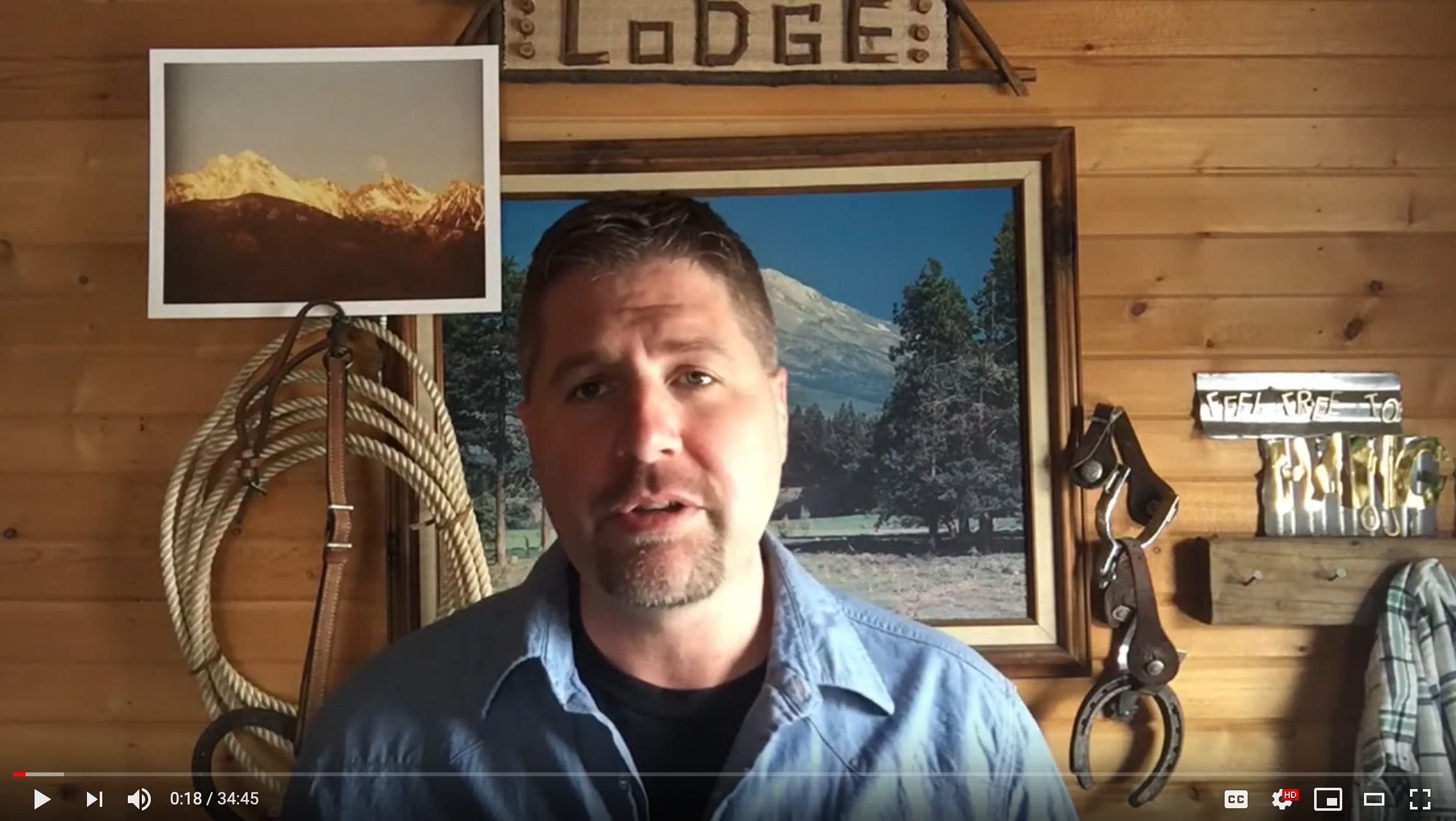 "For 30 minutes of broadcast time, we pay $60," says Jodi Cataldo, who is a member of the Luke 10 preaching team. "We found that the coverage area is pretty broad. It is a way to reach people who aren't on the internet or their phones. Travis preached this week, and next week it will be Barbara, then Chet."
The costs for the radio broadcasts will be split. A letter was sent out to members of the congregations explaining the various worship options and encouraging mail-in giving. Watch the video recording of the service here.
We would love to hear what is happening in your faith community. Please share your new and creative ideas of being the Church in one of three ways: