By:
Beata Ferris, ciscipleship coordinator, First UMC, Pierre, SD with contributions by Doreen Gosmire, director of communications, Dakotas UMC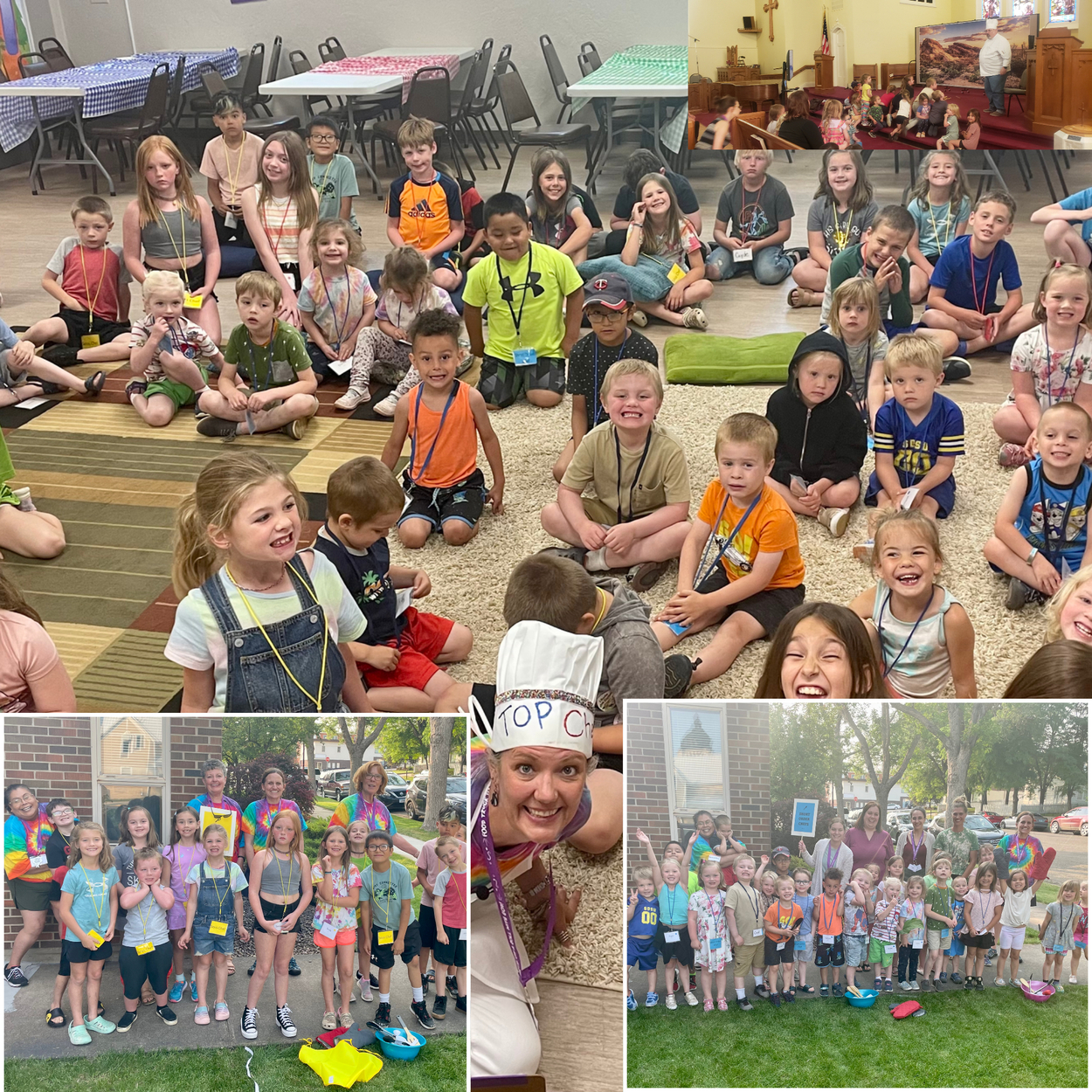 More than 15 children and adults from Pierre First United Methodist Church in Pierre, South Dakota, joined the One Hope Ecumenical Vacation Bible School. They learned about how God provides for all our needs and that by God's hand, we all are fed.

Since the summer of 2020, Pierre FUMC has partnered with several other churches in Pierre, South Dakota, for One Hope Worship. The ecumenical worship occurs at the Griffin Park shelter on Sundays in June.

In 2022, the group decided to work together to provide a Vacation Bible School experience for the children in the community. Plans were put together, and 32 kids attended.

One Hope Ecumenical VBS was held this summer for the second year. It was a huge success. Six churches in the Pierre area planned and set a goal for 50 kids to attend. As a result, more than 70 kids and 30 volunteers come during the four-night event!

The United Methodist connection made this VBS possible. The group utilized the Cokesbury Food Truck VBS curriculum.

Children played games, learned songs, engaged with Bible stories, and made crafts at the Food Truck VBS. The mission project for the week was to build "blessing bags" of simple snacks to keep handy to give to others in need that families may encounter daily. Over 50 blessing bags were made. The extra blessing bags were shared with Pierre Area Referral Service.

The VBS experience was an ecumenical effort between several Pierre Area churches, including Pierre First United Methodist Church, Pierre First Congregational/United Church of Christ, First Baptist, Resurrection Lutheran, Wesleyan Lakota Chapel, and Oahe Presbyterian Church.

"During the four-night event, more than 70 kids came to the Food Truck Party to taste and see that God is Good! Thank you to all who volunteered to make this wonderful event a success," said Beata.