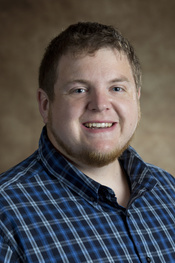 The Denman Awards for Evangelism are given each year in honor of Harry Denman, a Methodist layperson who sought to live his life as a testament to Jesus Christ and fulfill his calling to evangelize. It is meant to honor United Methodists in each annual conference whose exceptional ministry of evangelism – expressed in Word (what), Sign (why), and Deed (how)– brings people into a life-transforming relationship with Jesus Christ. Each year Annual Conferences and the Foundation for Evangelism recognize one youth, one clergy, and one lay person in each conference.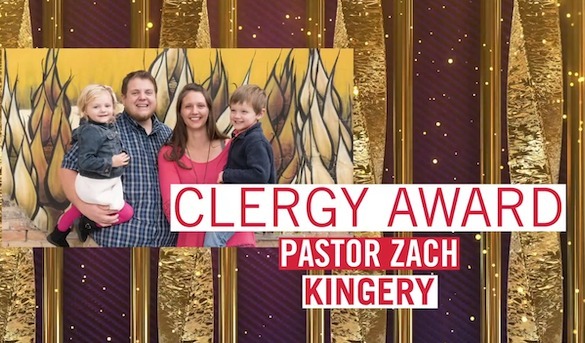 The recipient of this year's clergy award for the Dakotas Conference is Pastor Zach Kingery. He is the pastor of the United Methodist Churches in Wessington Springs and Alpena. Zach has a tremendous love and calling to rural ministry with a vision to see rural churches grow, thrive, and be the light of Christ. He is passionate about ministering to people and seeing them take a new faith step toward Christ. One church member wrote, "I envision Jesus walking among the people, not judging, but gathering them, encouraging them, including them, believing in them. That is what I see in Pastor Zach."
Zach's own words are an example of his passion. He recently put it this way, "For me, following Jesus is something that continually points us back to connecting with God, fully. It is looking at people, and seeing how can we connect them, not only to our savior, but to the source and the creator of it all."
Congratulations, Zach, on your award and your commitment to consistently introduce others to the Good News of Jesus Christ in your ministry.