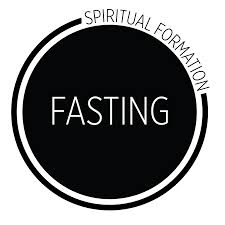 May God richly bless you as together in this season of Lent we lay aside attention to our physical bodies or world in order that we might give greater attention to our Faith walk and with God. 
Wesley talked about using the time spent not eating, when one was fasting, to instead spend that time in prayer and connecting with God.  Or, as Steve Harper puts it in the book "Devotional Life in the Wesleyan Tradition", "Those who fast deny themselves so they can give priority to the things of the spirit." 
So today I want to leave you with two questions.  The first is, what will you give up for Lent?  And keep in mind this is a very Wesleyan question because John Wesley believed in and regularly practiced fasting as a spiritual practice.  The second question, and the more important one, is what will you seek to gain? Or what area of spirituality will you give focus or priority to in order to grow in your connection with God?   I'd encourage you to answer those two questions, write out your answers, and then tell a friend – someone to pray for you during Lent and help hold you accountable to the goal you've set for this season. 
CLICK HERE TO READ OR PRINT THE ENTIRE MESSAGE
CLICK HERE TO VIEW THIS MESSAGE
Fasting as a spiritual discipline from Dakotas UMC on Vimeo.