By:
Doreen Gosmire, director of cummunication, Dakotas UMC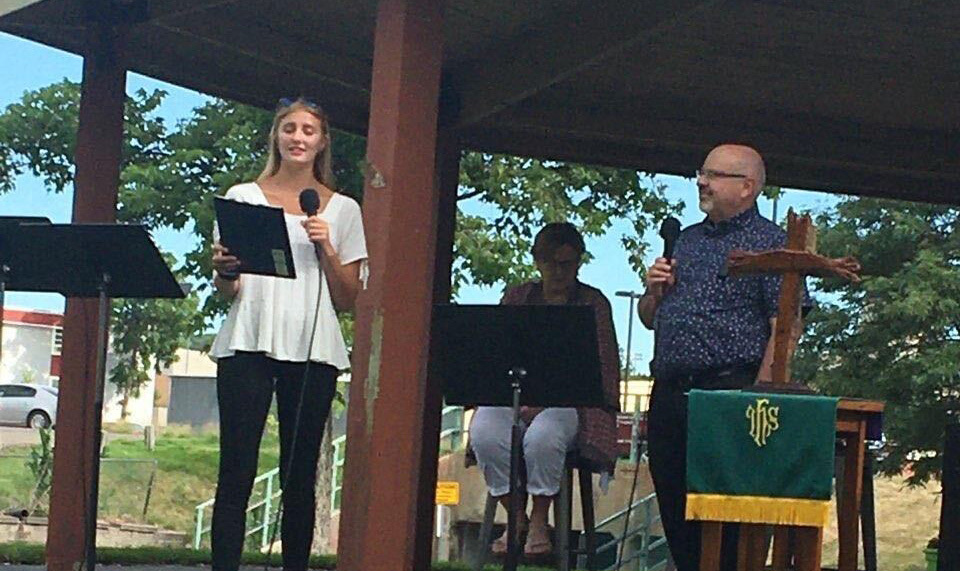 Abby Ferris, who is serving as a Samuel Project intern at First United Methodist Church in Pierre, South Dakota, has always felt a call. The internship was a chance for her to determine what that call means.

"My goal is to be a faith-based counselor," says Ferris. "I hope to work with a church and help people through their faith journeys. I want to help people as they are wrestling with God. I applied for the Samuel Project because I wanted to see how the church works."

The Samuel Project is a 10-week summer program for high school students - specifically Seniors before or after their senior year - who already feel God's call of ministry.

She grew up in the church and has been very active. Ferris attends camp every summer and loves helping with and attending Vacation Bible School. Abby is the daughter of Beata and Guy Ferris, active members of First UMC in Pierre. Beata serves as the marketing coordinator for Camp and Retreat Ministries for the Dakotas-Minnesota Area.

"When I could no longer attend VBS, I helped out. My heart is at home with the church. I have this strong, passionate love for God and Jesus. I want to know what that means for me," says Abby.

Ferris, who graduated from Rigs High School in Pierre in May 2020, gave her first sermon at the Pierre ecumenical service. She preached about weeds and wheat with Rev. Greg Kroger. The sermon was a conversational format. The congregation responded to questions like, how much do you enjoy pulling weeds? Ferris and Kroger talked about the story of the weeds in the wheat field—evil in the field or the world, but God has a plan.

"I was pretty nervous. The only other time I had a similar experience was giving the message at my baccalaureate," says Ferris. "It went smoothly, and I had a lot of fun."

Participants in the service, including Abby's family, let her know that they appreciated her sermon and that they look forward to watching her along her faith journey.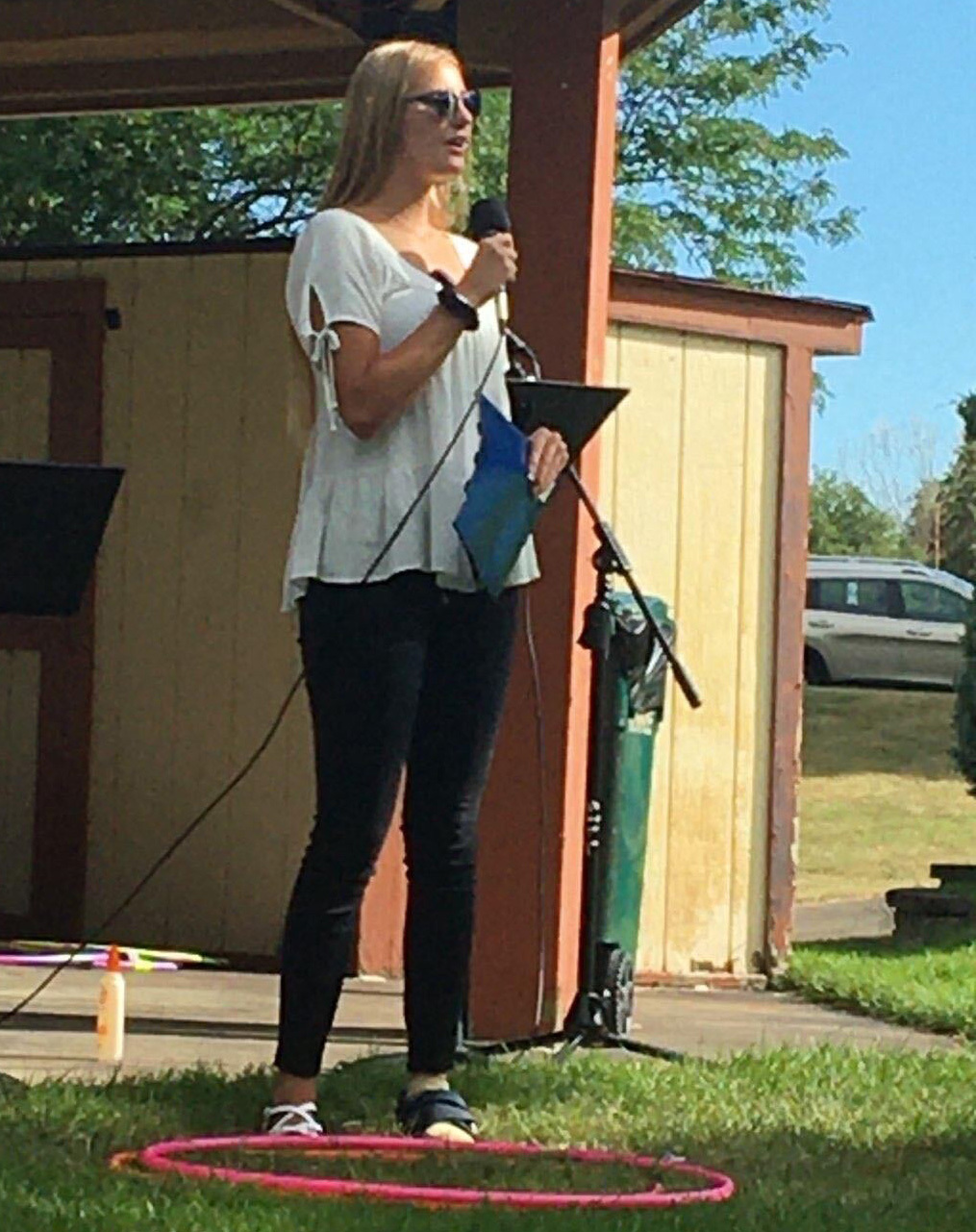 She has also delivered children messages as part of worship throughout the summer. Ferris used one technique to help the children practice social distancing by having the children sit in a hula hoop. "It was a lot of fun to see them get out the hula hoops and play with them," says Ferris.

An absolute favorite part of the Samuel Project internship has been greeting people at worship and visiting with people as they come to worship.

A project that Ferris has spearheaded is "A Beacon of Hope." An anonymous donor, traveling through Pierre, South Dakota, received $500 in Pierre bucks—money to spend at a local business in Pierre. The donor asked First UMC to do something with the funds to acknowledge the good people in Pierre.

A team called for members in the congregation and throughout the community to nominate someone who was "A Beacon of Hope."

"We described someone who was a beacon of hope: someone who expresses the love of God to those around them, helps others and gives back to their community," says Abby Ferris.

Online nominations were requested, and marketing took place on the radio, Facebook, in the newspaper, and of course, at worship. There were 11 people nominated to receive a $20 gift certificate. Additionally, after reaching out to the donor, each member of the "A Beacon of Hope" team received a gift certificate. The remaining funds will be donated to a nonprofit organization in Pierre.

She has also been writing members of the First UMC congregation to keep them connected. Abby is also creating a plan with the youth director at the church to re-design the youth room and make it more inspiring and inviting.

Due to the COVID-19 pandemic, there is a little less action at the church building. However, Ferris feels like it is excellent preparation for the future. "It really helps me think through—what can we do, how can we reach out? It is preparing you for a situation that is not normal," says Abby.

One eye-opening experience is directly witnessing the needs of people throughout the community. "It opened my eyes to what the church sees in the community. I have been able to see more of the financially troubled people., the homeless, the heartache that is in Pierre. Before this, I just did not see it," she says. "People come to the church, asking for help. They need a place to stay, a meal, or someone to talk to."

In the fall, Abby plans to attend Dakota Wesleyan University in Mitchell, South Dakota. She will major in Psychology and minor in Religious Studies. Her plans include getting involved in the campus ministry team and high jumping for the DWU track team.