By:
Doreen Gosmire, director of communications, Dakotas Conference UMC
What is evangelism? Rev. Ben Ingebretston, director of new church development for the Dakotas-Minnesota Area of The United Methodist Church, defines evangelism as sharing Jesus relationally in word and deed.
With church, membership is dipping below 50 percent in North America, according to Pew Research. Attendance is about 20 percent of all those who profess to be Christian. Church attendance and spiritual practices are constantly fluctuating.
Two variables determine how congregations and individuals might impact or engage in an evangelistic effort; how confident people are and the active actions in mission outside the church walls. Evangelistic readiness is found in congregations with members who are confident and dynamic.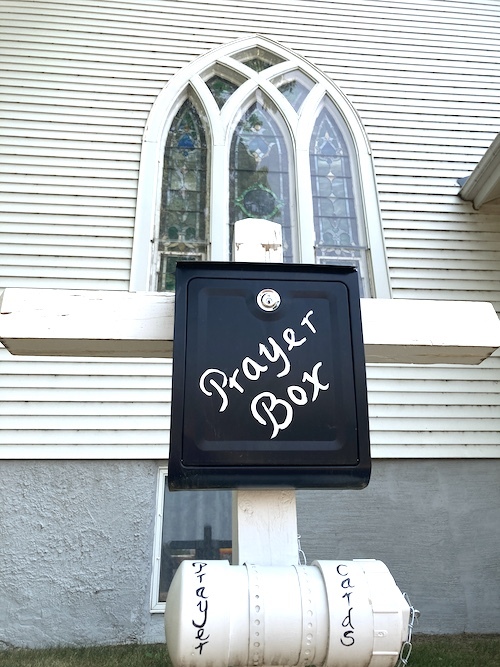 Here are ten strategies for evangelism that have been successful in the field: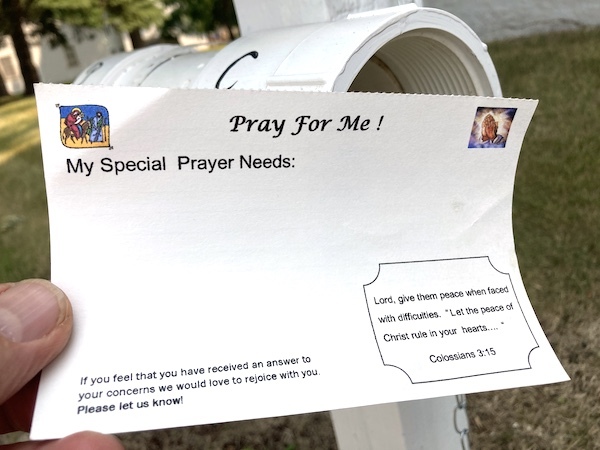 Prayer box: Set up a community prayer box somewhere so that people can easily access the box. The box is similar in concept to free little libraries. The idea is that people can leave a prayer request, and someone will bathe them in prayer. Recruit a prayer team and mail out an invitation asking people to drop off their prayer requests.
Intentional neighboring: Challenge the congregation to spend time getting to know their neighbors. Then invite your neighbors to an event of some kind, so everyone gets to know each other—potluck, movie on a lawn, etc. Neighboring starts with becoming acquaintances and then moves to friendship.
Community surveying: Crowd-source your ministry. Invite the people that are not part of the ministry to help design the church. Do a survey in your neighborhood where you ask people about their experiences in the community. Ask those you are surveying about how they would name your new church. This is a data collection point to launching for continued conversation.
Hopeful neighborhood (ABCD): How do you apply Asset-Based Community Development (ABCD) principles and use them to build quality and life and then evangelism in any community? It is a three-step process—discover the gifts, imagine the possibilities, and pursue the common good. Take a look at the Hopeful Neighborhood Field Guide.
Profit and non-profit networking: Put yourself in the posture of being a learner, not a leader. Ask what various business people have learned about serving people in the community? You get valuable information and gain credibility. Create a partnership. Offer services to businesses in your community. Here are some possibilities: workplace chaplaincy, conflict mediation training, employee relations training, asset-based community development, volunteering and equipping schools, and reconciliation training.
Alpha Couples course: Marriage is hard work and takes effort. It is a common experience that many people share. Alpha Course is a field-tested experience that allows people to connect through relationships in everyday life, ask the big questions in life, and explore faith.
Interest groups: Form small groups around shared interests like a book club. Other interest groups could be centered around cycling, cooking, running, gaming, gardening, puzzles, etc. Interest groups can hold special events to build relationships with people.
Invitation Flywheel: Preaching is often shaped by the liturgical year. On the highest attendance days—Christmas, Easter, launch a new sermon series on a topic that touches the lives of what people are dealing with, like—dealing with conflict or stress. Use social media as leverage to invite people. Launch your new sermon series on your largest attendance weekends and create an easy way for people to invite others.
Focus more on the platform and less on the box: There is potential to reach out digitally. COVID-19 has exacerbated the need to use social media and other digital platforms as the new front door to your church. It is estimated that 70% of North America has a connection with Facebook.
Learn, listen, and share your faith experience: Share your faith journey. It is your Jesus story, and others want to hear it.