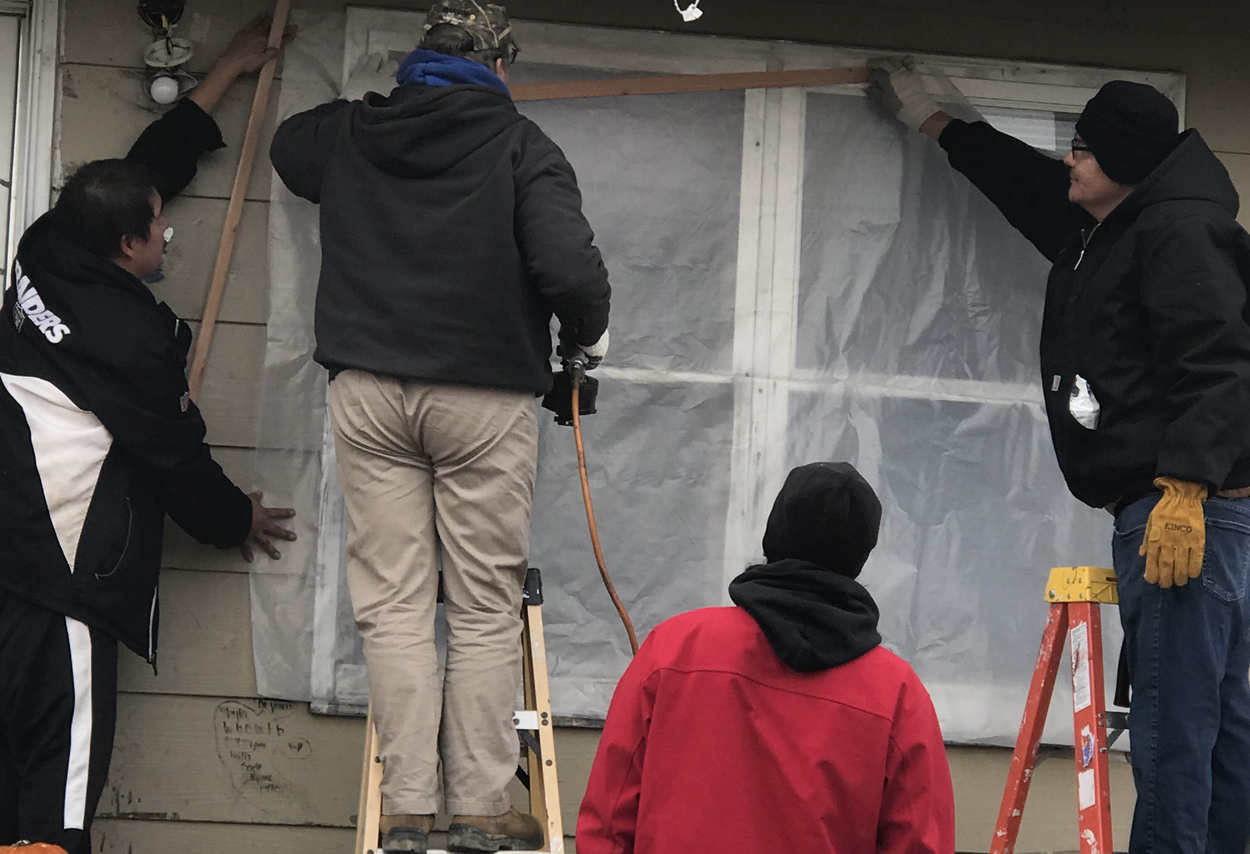 The community service day was the brainchild of one of our congregation members," said Pastor Mike Flowers, who serves at Spirit Lake. "During our annual church meeting, we planned our winter service projects. A member suggested we put plastic on the windows of the elderly in our community."
Many of the homes on the reservation at Spirit Lake Nation in North Dakota have single-paned windows. The windows provide very little insulation from the harsh cold North Dakota winters.
A member of the congregation spoke with the housing commission and obtained the material to winterize the windows of 15 homes. Another member, who works at the community college carpentry program, offered the help of his morning class.
"Our work team winterized 15 houses in our community. I was amazed at how quickly it all came together with the help of so many members of our congregation," Pastor Mike said.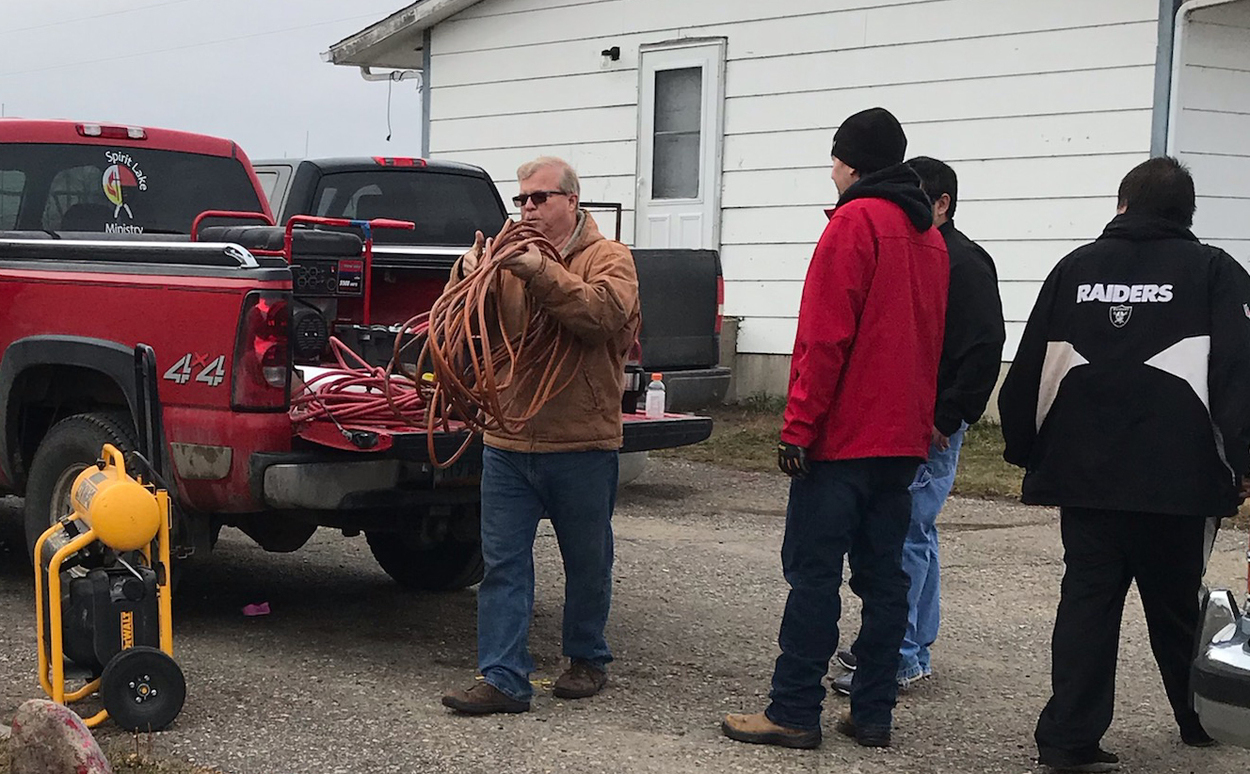 The congregation at Spirit Lake is just under three years old. The Sunday evening worship service happens at 5 p.m. and averages 40 in attendance.
25 people participate in Bible studies during the week. Pastor Mike shared, "We are currently facilitating a Recovery Bible Study on Tuesday evenings. During recovery Bible study Libby and I supervise games for children and youth."
Youth Group happens on Wednesday evening, with a simple meal and activities.
A movie series Bible study takes place on Thursday evenings. Each of the small groups or Bible studies starts at 6 p.m. with a simple meal.
"What a blessing our worshipping congregation is. We thank God for all that is happening here at Spirit Lake," Pastor Mike says.