DWU McGovern Civic Engagement Forum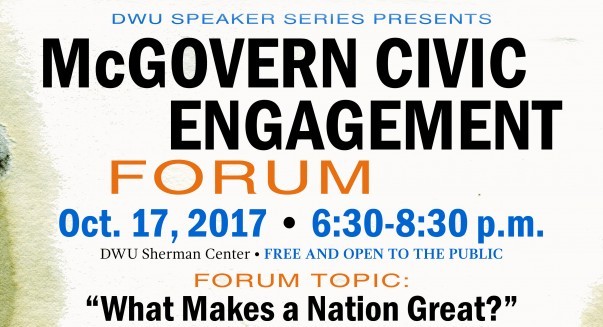 The McGovern Civic Engagement Forum will be from 6:30 to 8:30 p.m., Tuesday, Oct. 17, in the Sherman Center at Dakota Wesleyan University. This event is free and open to all.
The topic, "What Makes a Nation Great?" will be discussed by congressional candidates: Tim Bjorkman, Dusty Johnson and Shantel Krebs; and gubernatorial candidates: Lora Hubbel, Marty Jackley and Terry LaFleur. Learn more
DWU Area youth night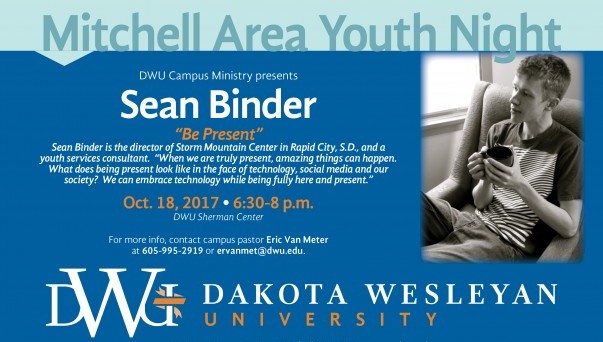 DWU's Campus Ministry will host Sean Binder from 6:30 to 8 p.m., Wednesday, Oct. 18, in the Sherman Center. The Mitchell Area Youth Night is specifically tailored toward youth and their youth leaders and is free to attend.
Binder, the incoming director of Storm Mountain Center in Rapid City, and a youth services consultant, will give the talk, "Be Present," where he explores what it is to truly be present and how amazing things can happen when that choice is made. Details here
Sanctus Real at Huron First October 27, 6:30 P.M.
Come out for a great night of music with multi Grammy nominated and Dove award-winning artist Sanctus Real! You'll hear the songs you know and love spanning their 20 years in music, as well as brand new, critically acclaimed songs like "This is Love", "Safe in my Father's Arms" and "Changed".
Building Worship Bridges workshop at Yankton UMC— October 28, 2017, 9 a.m. to 4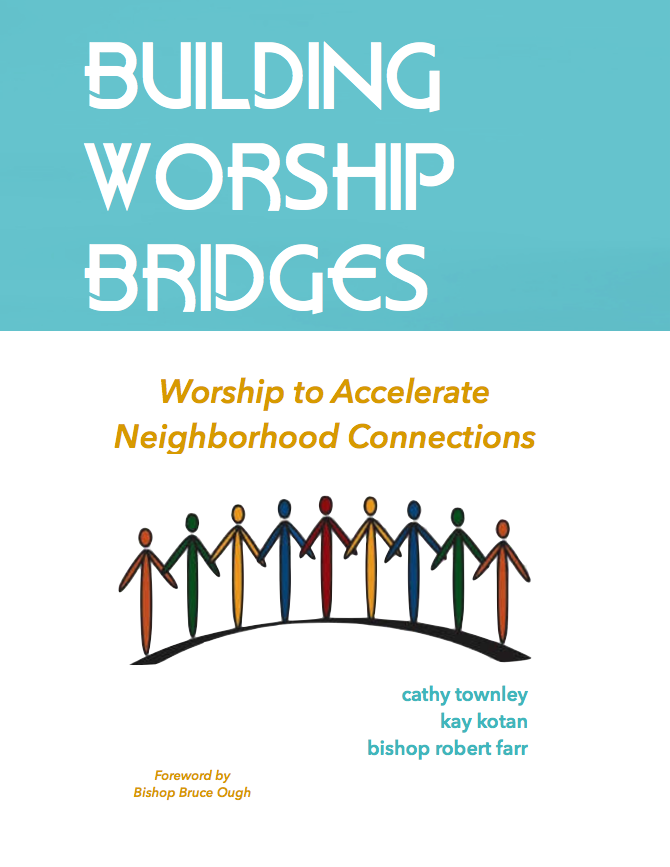 p.m.

Learn how the worship service can build bridges for your church or district to nearby neighborhoods and neighbors. For both contemporary and traditional worship venues, you'll learn about the mission field influence on worship design, contextual worship styles, worship design teams, grooming the right worship leader, ways to scale what you learn for any size church.

Cost is $100 per team of four, collected on the day of the workshop ($10.00 for each person after that). You will receive a Building Worship Bridges book and workbook with your registration fee.
Register online here.

Read sample chapters of the book and workbook and learn about your presenter Cathy Townley, an ordained Deacon in the Minnesota Annual Conference and worship specialist, at www.BuildingWorshipBridges.com.