From Joe Iovino, UMC.org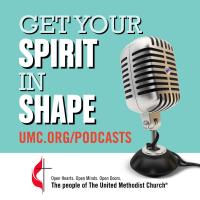 Do you struggle with prayer? Do you wonder if you're doing it 'right'? Have you ever wanted to ask someone how to pray? You are not alone. Even though the disciples asked Jesus how to pray, many feel embarrassed to ask a question that seems so elementary.
In this podcast episode, the Rev. Adam Weber, a United Methodist pastor and author of Talking with God: What to Say When You Don't Know How to Pray, shares how his understanding of prayer changed over the years and offers tips and advice to help us have better conversations with God. He even touches on how to think about the times when God doesn't answer our prayers in the way we would like.
Read the full story from Joe Iovino, join the conversation, and get more prayer resources HERE.