Charlotte Ethelyn Brown, of Las Vegas, NV, passed away on Sunday, January 28, 2018 at the age of 72. Charlotte is the wife of Rev. Wayne Brown, former clergy member of the North Dakota Conference.
Together Wayne and Charlotte served the North Dakota churches of Cavalier, Devils Lake and Minot Vincent.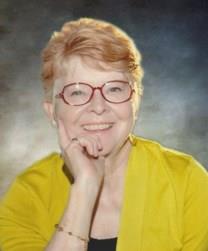 Charlotte's memorial service will be held at Desert Spring United Methodist Church in Las Vegas on Saturday, February 17 at 11:00 am, PST. For those unable to attend the memorial, the service will be streamed over the Internet for remote viewing at http://desertspringchurch.com.
View a full obituary here.