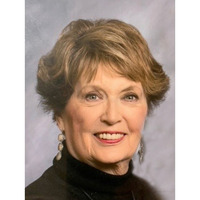 Maryann Lee Jacob, 82, passed away May 25, 2021 in Brookings, South Dakota. Maryann is the mother of Dakotas Conference elder, Rev. Teri Johnson, who serves in extension ministry at South Dakota State University.

Maryann spent twenty-nine years as an educator in the Rapid City school system, beginning her career at West Junior High in 1960 teaching English and Social Studies and retiring in 2001 from Stevens High school where she taught Psychology, Sociology and English.

Memorial services will be held at 10:00 a.m. (Mountain Time) on Wednesday, June 2, 2021, at Kirk Funeral Home in Rapid City, South Dakota. In lieu of flowers, memorials may be given to Storybook Island, PO Box 9196, Rapid City, South Dakota, 57709.

View a full obituary.