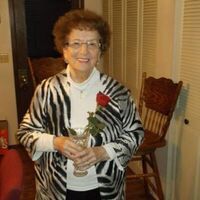 Ruth Ellen Feldmann Pittenger, 90, died peacefully February 28, 2021, at Ava's Hospice House in Sioux Falls, South Dakota. Ruth is the mother of Rev. Rick Pittenger, Dakotas Conference elder. She was former spouse of Richard (Dick) Pittenger, deceased, who served in the Dakotas Conference.

Ruth was a wonderful church volunteer, UMW member, and choir director in several of the churches. After moving to Denver, Colorado, she was employed by the Littleton United Methodist Church for more than 20 years leading the Children's Ministry and Education program at the church. After attending classes at the Iliff School of Theology, she was ordained a Deacon in the United Methodist Church.
A celebration of Ruth's life will be held at a later date. View a full obituary here.