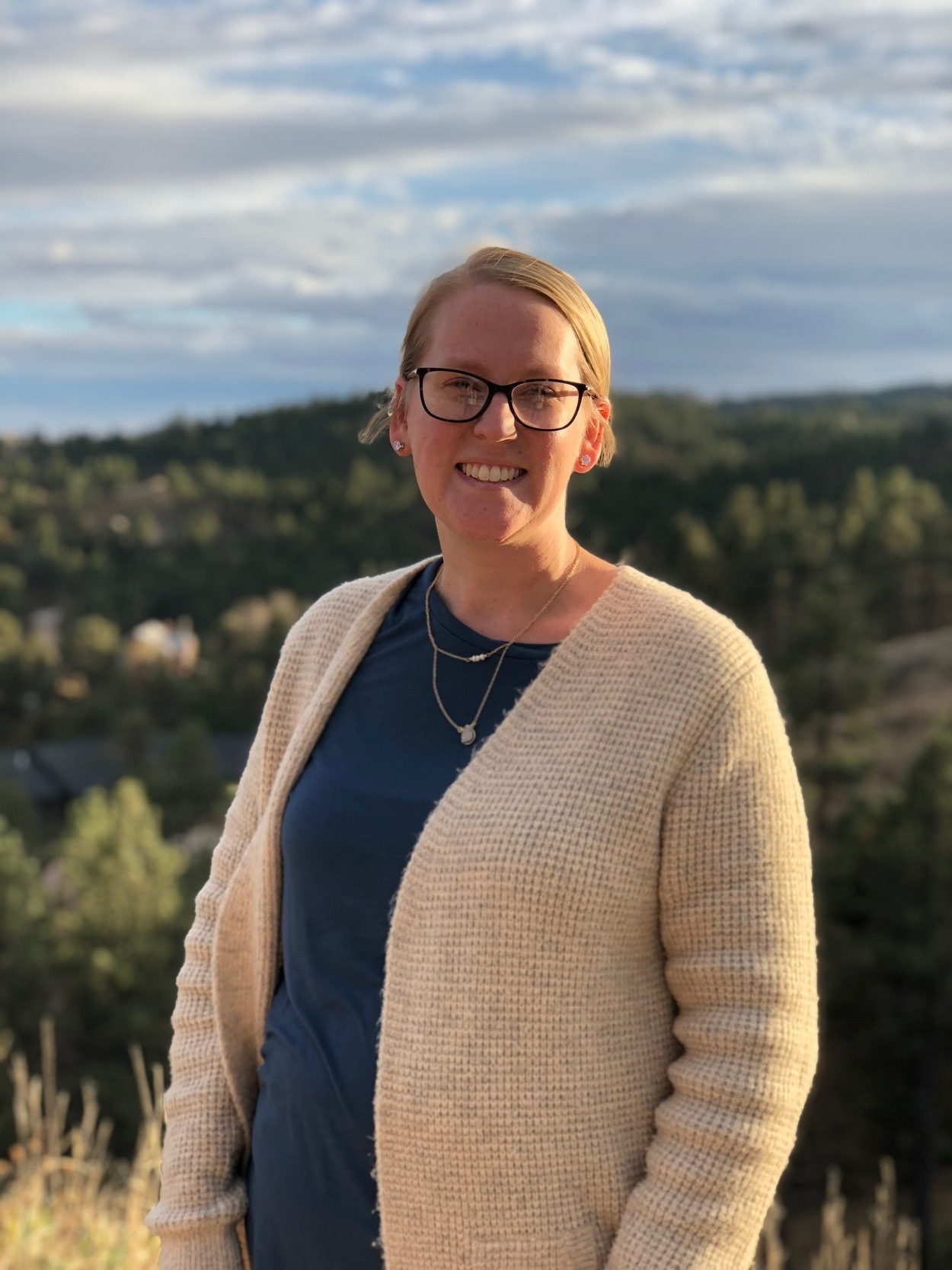 Amber Laffey has joined the Dakotas Conference staff as the program assistant for the Higher Ground Initiative. She will care for the development and implementation of the activities of the grant funded by the Lilly Endowment, 20 hours each week.
Laffey, a member of Mitchell Fusion United Methodist Church, was selected for her passion for ministry and her experience with event management.
"I have always loved being at church," says Laffey. "I love being in the encouraging, caring environment of a church family. It is the place I wanted to go, loved going, even as a child."
She is involved in lots of church activities. As a child, she sang in the adult choir—with older adults. At Mitchell Fusion, Amber has assited with children's activities, been part of the praise team, engaged in mission and service projects, and volunteered wherever needed. Currently, she is helping to lead the Women's Life Group that includes women from the congregation and several students from Dakota Wesleyan University.
Rev. Rebecca Trefz, Dakotas Conference Director of Ministries, says, "Amber brings lots of great experience managing events. She has great organizational skills. I am most excited about the passion she has for ministry and her joy for Christ that she shares so openly."
Amber most recently worked at the Highland Conference Center in Mitchell, South Dakota. She also has been a leader and organizer for the Mothers of Preschool Children (MOPS).
"The Higher Ground Initiative is all about caring for our clergy leadership," says Deb Kjerstad, Dakotas Conference Director of Leadership Development. "Amber's management skills, her passion for Christ, and her caring nature will be a tremendous asset."
Laffey says, "I hope to show pastors they are not alone. I am anxious to support and walk alongside them."
Amber is married to Tyler, who works for South Dakota Industries. They have four children, three girls and one boy, ages 11, 9, 4, and 1. She likes to read, ride a bike with the Palace City Peddlers, and loves shoes.
She has a bachelor's degree in Marketing Management from Bellevue University in Nebraska. "My education has allowed me to work in various administrative positions. I look forward to being able to use my degree in a ministry setting," Amber says.