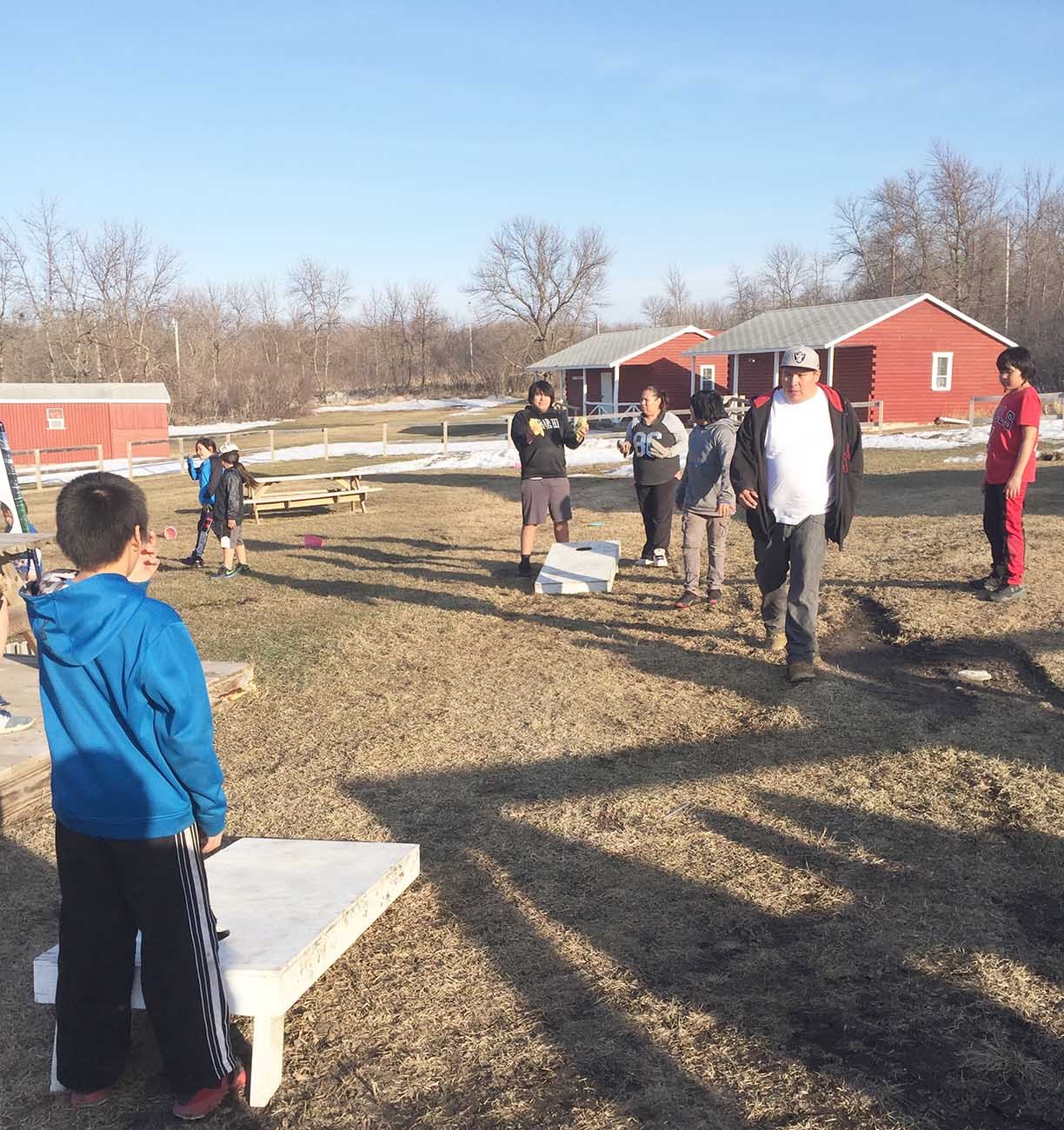 "God didn't send us here to be happy. God put us here to make others happy and to experience their joy." That is how John Streiff, outreach and mission coordinator from Little Prairie UMC, describes the motive and inspiration for a recent trip to Spirit Lake Ministry Center in North Dakota and other mission work.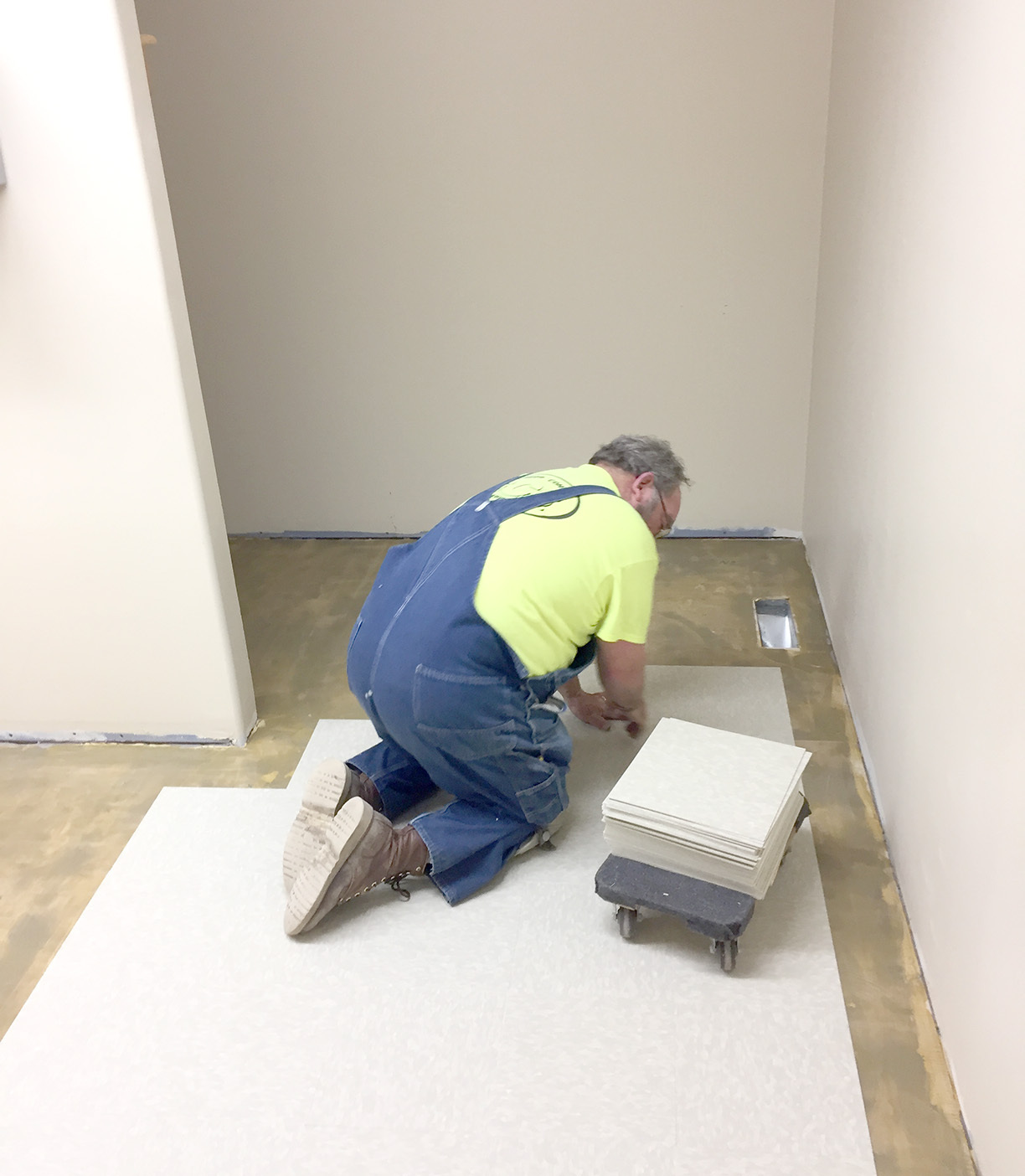 A team of four from Little Prairie United Methodist Church in Dundas, Minnesota recently visited Spirit Lake Ministry on the Spirit Lake Nation in North Dakota to help finish the Christian Life Center's restroom facilities. John Streiff coordinated the team of four that made the seven-hour drive to tile the floors in the restrooms; repair sheetrock damaged by water leaks and cut down a dead oak tree on the Spirit Lake Ministry property.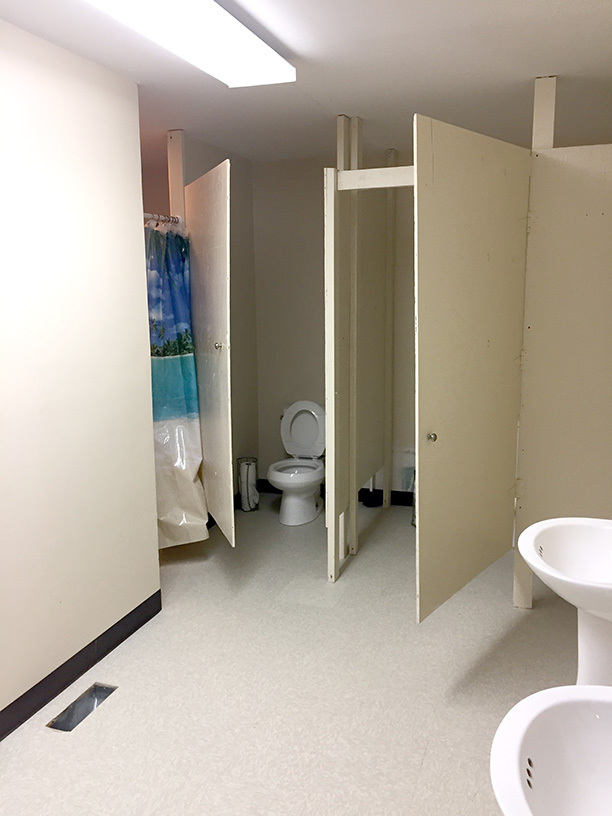 John is a general contractor in Dundas, and the church provided all the material needed to complete the tasks. "John had visited last year, and noticed the floors in the restroom were in need of being finished," said Mike Flowers, director at Spirit Lake Ministry Center. "So, he volunteered to obtain the material and come back in the spring to complete the job."
The wood from the dead tree will be used as firewood at the ministry center and shared with those in need on the reservation.
The team took part in the monthly family night and enjoyed watching the children play Giant Jenga, basketball, corn hole, football, and play on the playground. "Not only did the team help the ministry, but they also shared the love of Jesus Christ with the adults and children who came to participate in the family night," said Flowers.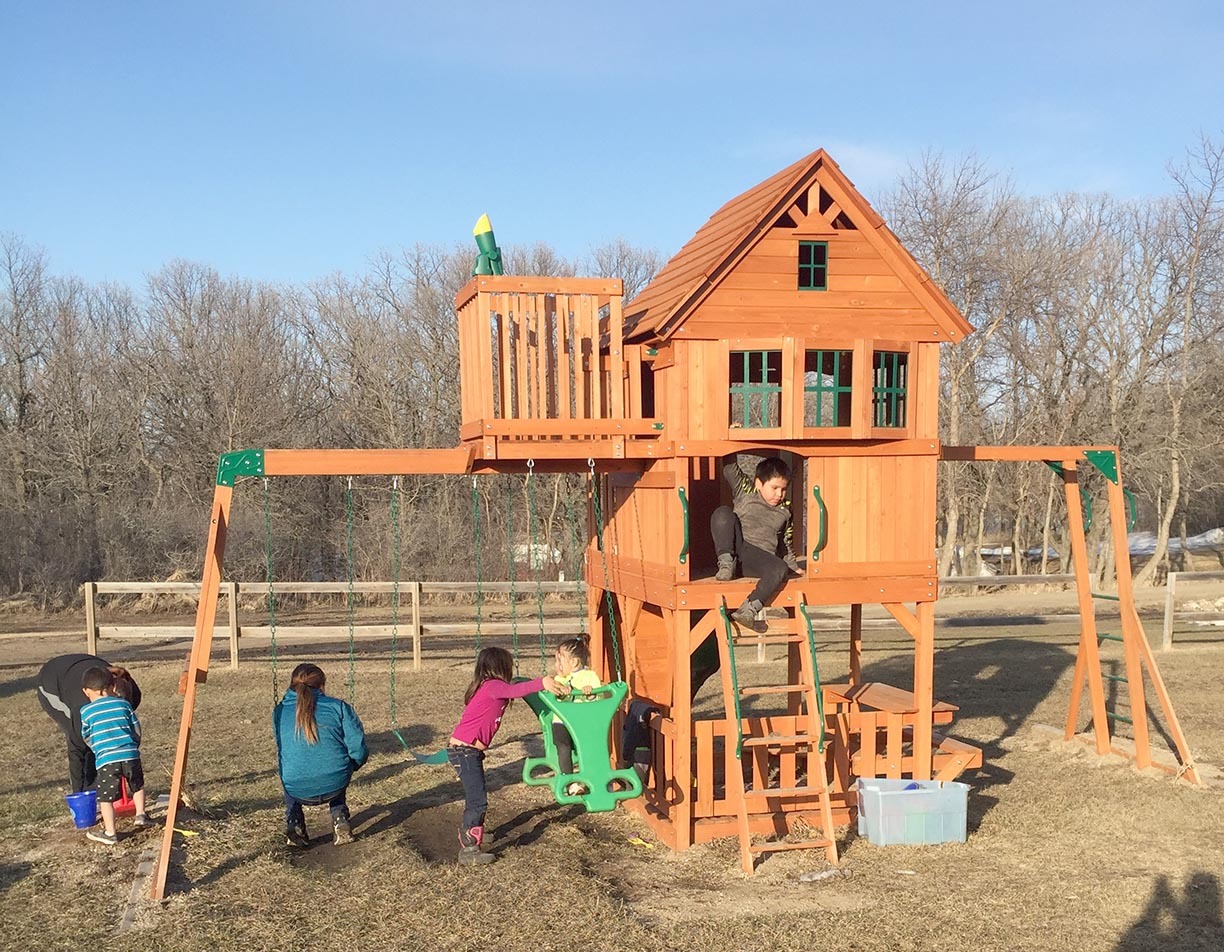 "It was fun to be part of the family night. We were able to visit and share stories," Streiff said. "It is just inspiring. If I could spend all of my time doing mission work, I would."
Little Prairie Church, is empowered by the passion that Strief has to help others. This trip is the second time the church has journeyed to Spirit Lake. "I was doing a little research, and Spirit Lake caught my eye. I had a heart and desired to reach out and learn about the Native American culture. We connected with Mike and Libby Flowers at Spirit Lake and built a relationship. It has been great."
The small church with a membership of less than 100 reaches out in other ways to support the Emma Norton in St. Paul, Ruth's House of Hope, Faribault, Midwest Distribution Center and Red Bird Mission. John said, "We have a lot of ways for people to be in mission with others."
Strief's heart for mission work is a reflection of his life experiences. "I have always had the heart for mission work. It is just part of who I am and want to be. Helping others is a joy for me. I am committed to reaching others."
Plans are already underway at Little Prairie UMC for another trip to Spirit Lake.