By:
Doreen Gosmire, director of communications, Dakotas UMC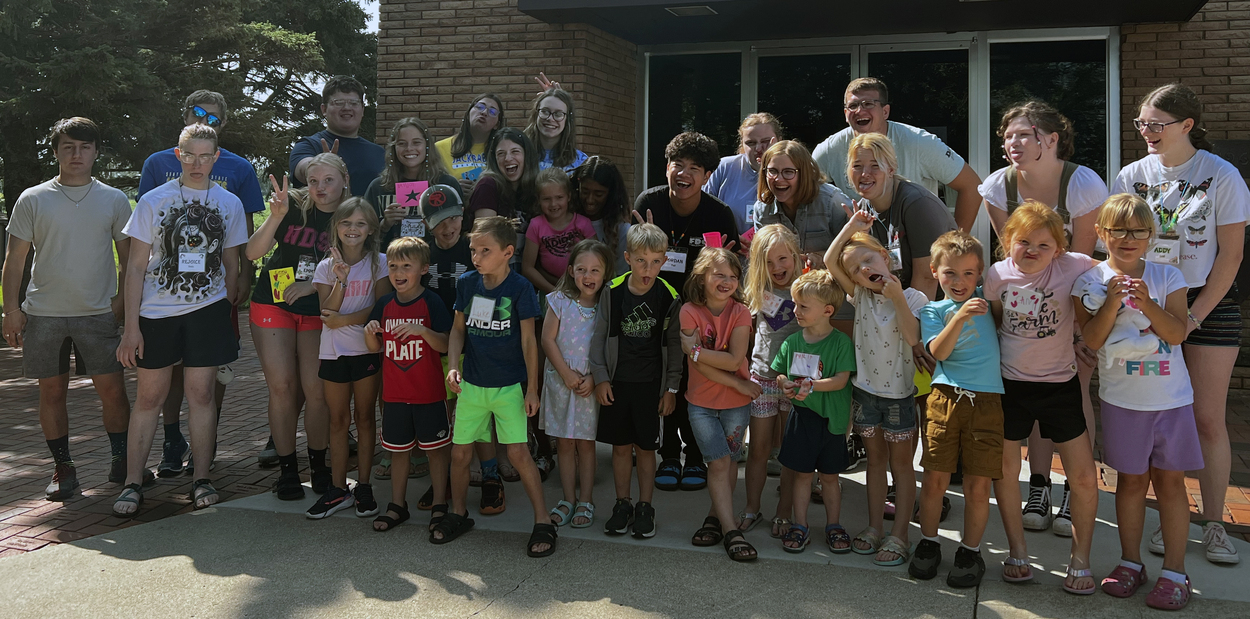 "For teenagers, events like Leadership Training Camp become spiritual milestones or Ebenezers. It is not like every teenager here will be radically and permanently changed because of their week here. But it will be a marker that they can look back on. So, when they sit in a class in school next fall and are bored, not feeling a sense of connection with God, they can remember that I know I experienced God at LTC and have confidence that God is real and available to me." These are the words of Mark Oestreicher (Marko) with the Youth Cartel, who served as a lead teacher and facilitator at the 2023 LTC.

There were 17 campers and seven adults at the 2023 Leadership Training Camp held at Lake Poinsett Camp and Retreat Center. "Our attendance is a little lower this year because many people plan to attend Youth 2023 in Florida. They want to go and meet thousands of youth throughout our connection," said Rev. Peggy Hanson, Dean for LTC.

The theme was My Lighthouse, selected previously by the Dakotas Conference Council of Youth Ministry, based on Psalm 43:3— "Send your light and truth—those will guide me! Let them bring me to your holy mountain, your dwelling place."

"We explored the question, what is hope? We need to be honest about our pain and that God will not leave us in our exile," said Pastor Peggy. "Sometimes exile happens. We need a rescuer. We need Jesus. We are called to share the light and be lighthouses to the world."

Mark Oestreicher (Marko), spoke daily and shared in large group teaching sessions. He also led a small group. He shared with campers four talks on what does Biblical hope look like?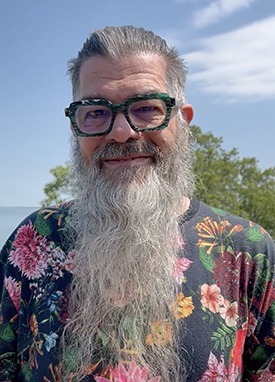 "In America, we often confuse hope with optimism. We treat them like they are synonymous words. Optimism is great, but it is not the same thing as Biblical hope. Biblical hope starts all throughout scripture with exile and dissatisfaction because it has embedded an expectancy that there is a preferred future. We unpacked what that looks like with Biblical stories," said Marko.

Each day campers gathered for worship in the morning, followed by a large group session led by Marko. Then participants returned to their cabins for Bible study around the large group sessions. Marko's four lessons were shaped around Bible stories—hemorrhaging woman, manna and quail, the Babylonian exile, Nicodemus and the legion of demons, and blind Bartimaeus.

Cabins were assigned to plan one of the worship services based on the large group lesson. It was a time to put some thinking into action. "I spoke on the theme in the mornings. Students organized worship around the theme that evening. Higher-order thinking skills were engaged. They were engaging with content," said Marko.

New this year at LTC was a time for service. Service projects involved doing tasks around the camp, like cleaning, pulling weeds, and helping with Teddy Bear Camp.

"It was a great experience to see the high school students interacting with the kids at Teddy Bear camp. High school students took them to the lake and worshipped with them," said Pastor Peggy. "LTC campers even made a tunnel for the Teddy Bear campers to walk through. The Teddy Bear campers surprised the LTC campers by making a tunnel for them; and creating a card a card each LTC camper. On the last day of Teddy Bear Camp they gave each LTC camper a card. The interaction was awesome!"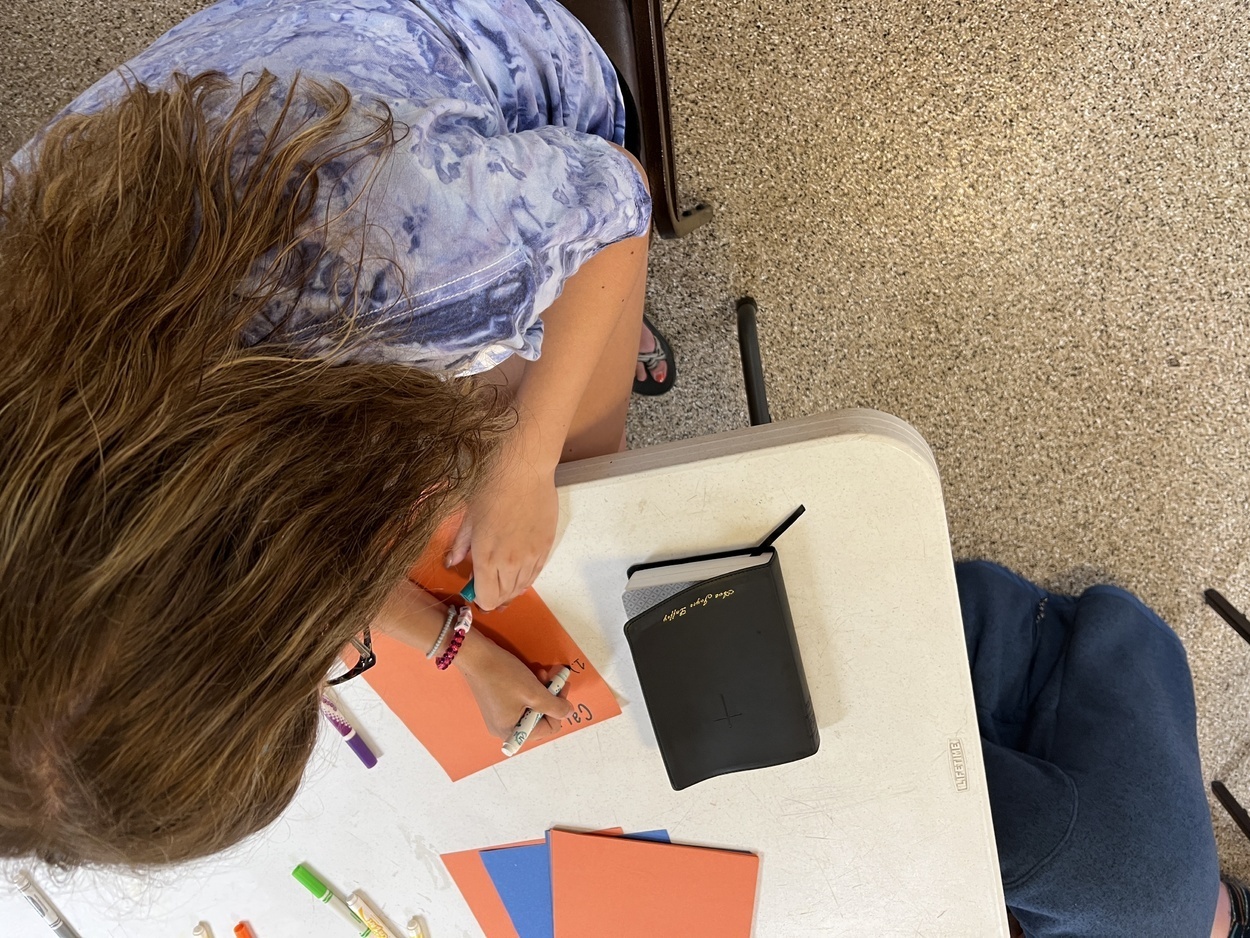 Rest time, or as some LTC campers called it, nap time, was new this year. Campers spent 50 minutes of downtime each afternoon to rest, take a nap, or be still.

"We asked the campers what they would like, and they said they needed more time just to rest," said Pastor Peggy. "So, we are giving it a try this year. The camp is about them. CCYM plans it for them. We want to honor past traditions, but not get lost in traditions and lose the vision of who and what the camp is about."

Rich in the tradition of LTC are special events at night the scavenger hunt, wacky Olympics, silent night, and a patio party.

"At LTC, you connect with all kinds of diverse friends, people that will be friends forever. Some of my favorite things are the scavenger hunt, wacky Olympics, and silent night," said Shanara Lint, who has attended LTC for three years and is the president of CCYM.

Silent Night had a special meaning for Ava Laffey, a first-time LTC camper and a new CCYM member. She shared a testimony before campers entered a time of silent reflection.

"I made so many mistakes this past year. I felt like God did not want me. I didn't know where to go. Finally, something snapped. I was like, and I need to start going to God. Romans 8:38-39 is a scripture that spoke to me and said, 'God loves you. Nothing separates you from God. No matter what you do, nothing can separate you from God.' It was a great reminder that God is still there and loves you no matter what," Ava said to other campers during her sharing time.

Alayna Nelson has been at LTC a few times, but this is her first year as a member of CCYM. She also shared a testimony before silent reflection time.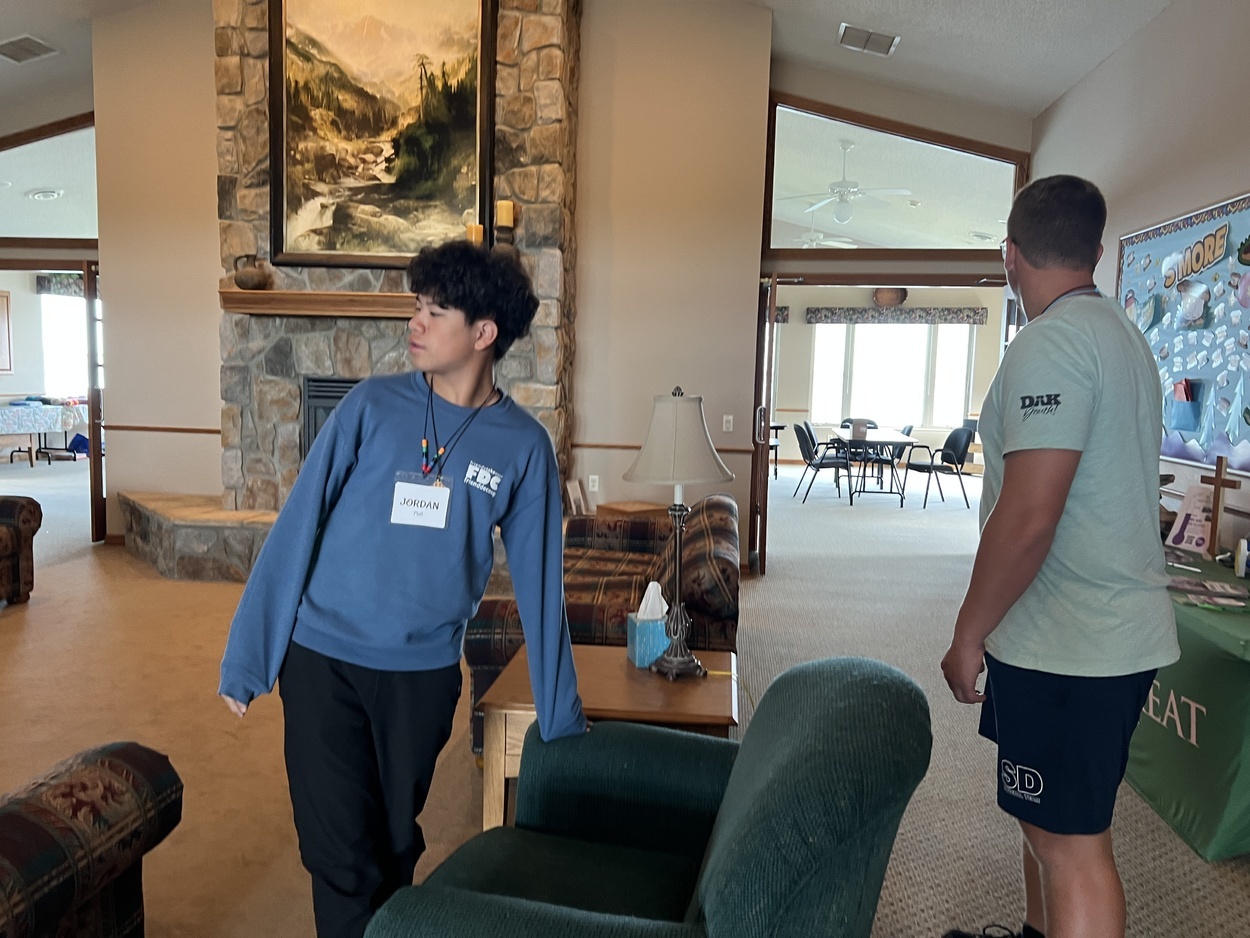 "It was difficult to share my testimony. I talked to a lot of people about it, but I shared. I struggle with a lot in my life. My family is disconnected. The pit in my life is my family and my home. Away from my family, I have my faith. My faith, my church, my God tells me I am loved, and there is hope," said Alayna.

Jordan Platt and Emmy Faleide experienced their first LTC. "LTC is fun. I like meeting new people and putting my leadership skills to work," said Jordan.

"This is my first time at LTC. It is a great time. I have met so many people, and they will be lasting friendships," said Emmy.

LTC is just one of the events that are designed, organized, and implemented by CCYM. DakYouth will take place November 10-12, 2023, in Aberdeen. Winter Connection will happen at regional locations in January 2024.

View LTC photos.