By:
Rev. Rebecca Trefz, executive director of ministry, Dakotas UMC
For the past several years, the Dakotas Conference has sought to equip local churches through grants that fuel new ministry ideas in local churches. Breakthrough Ministry grants began as a collaboration between the Dakotas Foundation and the Extending Missional Impact Link. It was a way to pool grant resources for more significant impact. The result was some learning and ministries in local congregations that have multiplied fruits.
"It's been exciting and encouraging to have a process and resources to support churches who are finding creative ways to reach new people and impact their communities," said Diane Weller, who serves as the donor relations and development coordinator for the Dakotas United Methodist Foundation and on the Breakthrough Ministry grant committee.
The grant committee has learned the importance of a simple, streamlined application process. Previously, separate grants from the Foundation and Conference had different deadlines and applications processes. The divided process led to churches missing opportunities to apply for the funding that fit their ministry plan.
"Our new process has also allowed us to better support churches. The committee can channel the ministry grant proposals to the right source of funding. Sometimes applicants are asked to reapply or tweak their application for the next quarter. This is so much better than asking applicants to wait a whole year—if their application did not fit the funding source or ministry plan was incomplete," said Weller.
The grant committee has held conversations with other Conference granting groups about the potential of working together, notably the Developing Missional Leaders Link and Young Adult and Campus Ministries task force. These conversations led a collaborative effort to create a unified application, process, and deadlines for several grants.
Now, churches who have ideas for new or expanded outreach ministries, church and school partnerships, ministries with college students or other young adults, experiences that help individuals hear and discern a call, or technology that will enhance mission and ministry impact, can apply for seed money through this grant process. Grants are awarded on a quarterly basis, allowing churches to apply for funds whenever the Spirit moves, and the congregation is inspired to act.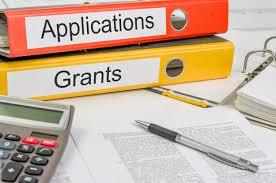 "We are excited to incorporate Culture of Call and Young Adult and Campus Ministry grants into the Breakthrough Ministry Grant process," said Deb Kjerstad, who serves as the director of leadership development for the Dakotas Conference. "We believe this will better equip churches to implement these new ministries and help us find spirit-led ministry ideas. We might have overlooked ideas in the past because they didn't fit the exact criteria for young adult ministry."
The next grant application deadline is October 31; get the application and instructions here. For questions about the application process, contact Diane Weller in the Foundation office.