By:
Liz Winters, communications director, Iowa Conference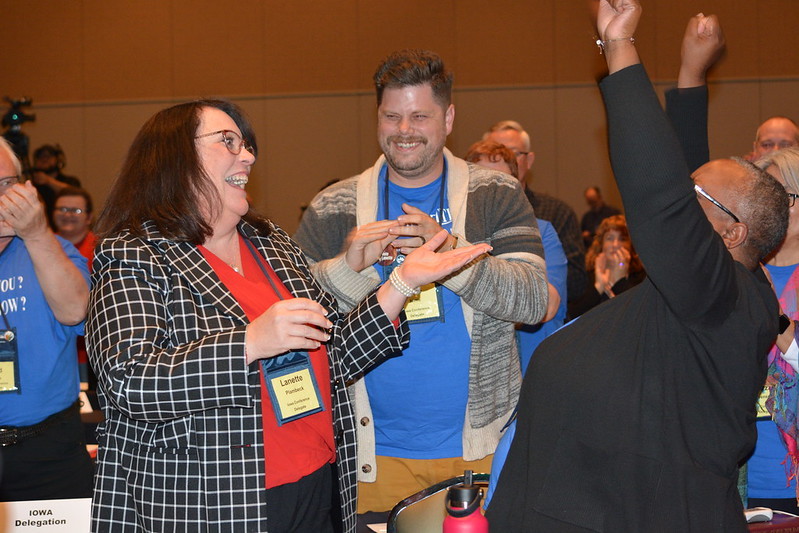 Bishop Lanette Plambeck was elected on the third ballot at the 2022 North Central Jurisdictional Conference on Wednesday, November 2. She received 102 votes of the 167 ballots cast. She needed 101 to be elected (60% of valid votes.)
The North Central Jurisdiction consists of 167 delegates, an equal number of United Methodist clergy and laity, from the nine states forming the North Central Jurisdiction. The assignments of bishops in the North Central Jurisdiction for the next two years will be announced later in the week. Bishop Plambeck's two-year term will start on January 1, 2023. In the United States, bishops are elected to serve for life.
Bishop Plambeck was the only endorsed candidate of the Iowa Annual Conference. She has been serving as the Iowa Annual Conference Assistant to the Bishop and Director of Clergy & Leadership Excellence since 2021. She was the Director of Clergy & Leadership Excellence from 2018 to 2021.
Ordained an Elder in the Iowa Conference in 2005, Bishop Plambeck earned her B.A. from Morningside University in Religious Studies and Political Science. After serving as an Intelligence Analyst in the United States Army, she worked as an executive and therapist for person-centered agencies. In 2001 she completed her Master of Divinity degree with an emphasis on evangelism at Saint Paul School of Theology in Kansas City, then received a Doctor of Ministry in Church Leadership Excellence degree in 2013 from Wesley Theological Seminary in Washington, D.C.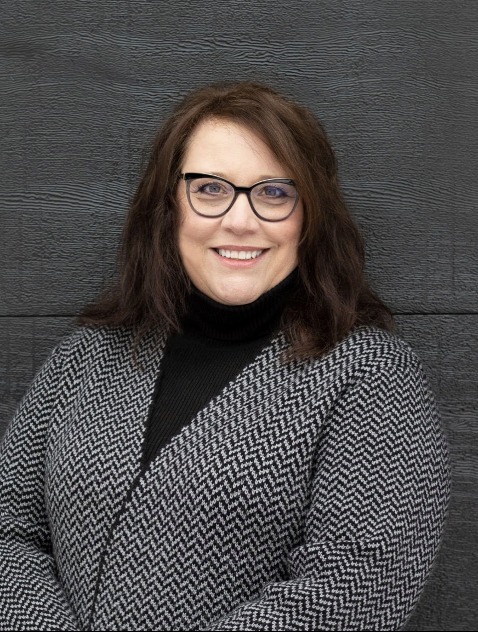 Before being on staff at the Iowa Annual Conference, Bishop Plambeck was the lead pastor for Broadway United Methodist Church in Council Bluffs, Iowa, First United Methodist in Atlantic, IA, Manning United Methodist Church in Manning, IA, and Emmanuel United Methodist Church, Granger, IA. She also served as the chaplain at Morningside University.
"I love our God, and I love the United Methodist Church," said Bishop Plambeck. "I wasn't born in it but was called to it, and I believe to the very depth of who I am and that our very best years are ahead of us, right here, right now."
In The United Methodist Church, bishops are ordained elders who are called to "lead and oversee the spiritual and temporal affairs of The United Methodist Church." Bishops, in consultation with district superintendents, are responsible for appointing clergy. They also preside at annual, jurisdictional, and General Conference, the denomination's top lawmaking assembly.
"Glory be to God. We dreamed it. We envisioned it, and it came to be," said Iowa delegate Rev. LaTonya Calderon. "Amen!"
Bishop Plambeck and other new bishops are coming aboard as the denomination deals with the continuing fallout of the COVID-19 pandemic and rising congregational disaffiliations amid a denominational splintering.
"We are so proud that Lanette was elected to Bishop not only because she's from Iowa, but she is the right person at the right time for our jurisdiction, and we are so happy," said Iowa delegate Rev. Chad Jennings. "Praise be to God."