MAKE YOUR RESERVATION TODAY FOR LEADERSHIP INSTITUTE AUGUST 26 IS THE LAST DAY TO RESERVE HOTEL ROOMS
Dakotas Conference Mission Event to relieve World and Dakota's Hunger
Where:  Lead Trinity UMC; 111 S. Main; Lead, SD; 57754
When: Saturday September 21st
Come Join The Fun In:  Worship, Educational breakout sessions, Silent auction, Live auction of quality crafted items & more, Lunch, Coffee, Rolls, Pie and Fellowship
Prairie Hills District Annual MISSION FAIR
Where: Southeast Pierre UMC; 2315 E. Park, SD
When: Saturday,  September 14th;9 to 10:00 - Registration & Coffee;
10:00 - Opening Worship
Check Out the Silent Auction for Great Holiday Gift Ideas.
Don't Miss the Excitement, Fun & Laughter of the Banner, Quilt & Special Items Auction following noon lunch.
Learn from our Speakers and Displays; Enjoy Worship, Great Music, Good Food, Entertainment, and a Time to Fellowship with Old and New Friends.
Have a special project or activity you would like to see included at the fair or in conjunction with it?  Please share your ideas with us.  If you'd like to speak about a favorite project, let us know.
Contact Info:
Community Center: (605) 224-7244 sepumc@midconetwork.com; bklindy@pie.midco.net; maxblas@midco.net
PACK THE VAN-UMCOR KITS
Minot Vincent UMC
1024 2nd St SE
Minot ND
Contact Person:  Debby Hanson
Phone 701 838 4425
Drop off times: Wed., Sept. 18-Fri., Sept. 20 from 9:00 to 4:00
---
Bismarck McCabe UMC
1030 N. 6th St
Bismarck ND
Church number:  701 255 1160
Drop off times:  Tues., Sept. 17-Thurs., Sept. 19 from 9:00 to 4:00
Please take Spirit Lake items directly to Spirit Lake.  Christmas
Shoeboxes will be accepted.
---
Fargo - The Gathering
3910 25th St S
Fargo ND
Contact Person: Jim Dustin
Cell Number:  701 261 5989
Drop off times:  Thurs., Sept. 12 –Sat., Sept. 14 from 9:00 to 4:00
---
Sioux Falls First UMC
401 S Spring Ave
Sioux Falls SD  57104
Church number: 605 336 3652
Drop off times: Mon., Sept. 16-Fri., Sept. 20 from 9:00 to 4:00
Also during the event on Sat., Sept. 21
Stop in the office for a key
---
Haitian Leaders in Haiti Solar Oven Partners travel the Dakotas
BROOKINGS, SOUTH DAKOTA --  Montas Joseph, Haitian director of the Haiti Solar Oven Partners (HSOP), and Raymonde Joseph, HSOP training director, will visit 25 communities in the Dakotas during September 2013. 
CLICK HERE TO VIEW THE ENTIRE SCHEDULE.  Please check for the stop closest to you and make it a point to meet the Josephs.

Spirit Lake Center seeking help for Disc Golf
SPIRIT LAKE RESERVATION, NORTH DAKOTA – Spirit Lake Center in Sheyenne, North Dakota is hoping to set up a nine-hole disc golf course. 
Mike Flowers, Director at Spirit Lake Center explained, "We have the opportunity to purchase an entire 9 hole disc golf set for $ 800.00. Our plan is to start a Disc Golf league for the youth of the reservation."
Donations are requested for the purchase.  Individuals or churches can purchase a hole or a basket for 100.00. Contact Mike and Libby Flowers if you would like to help.
 
Matsiko World Orphan Children's Choir preforms at Kimball
The Matsiko World Orphan Children's Choir presented a concert at Kimball Protestant Parish August 14 in Kimball, South Dakota. 
The children are a part of the International Children's Network and are from Liberia and Peru, and are orphaned or at-risk children.
The choir has have been traveling the United States since March sharing their music, testimonials and God's love, and will return home before Christmas.
Pastor Laurie Kidd, Kimball Protestant Parish noted, "If anyone has seen or heard this group, then you know their energy level is off the charts!  If we as Christians would only put in even a portion of their energy they have through singing to God, we would raise church roofs!  They truly made a joyful noise to the Lord!"
Dakotas UM Foundation Newsletter available
The 3rd Quarter bulletin insert is now available on the Foundation website, click on Newsletter & Inserts tab.
Jubilation Sunday at Sioux Falls First UMC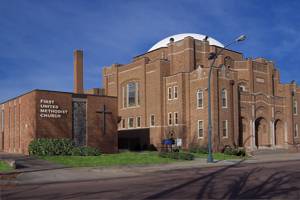 Sunday September 29th First United Methodist Church in Sioux Falls, South Dakota will gather to celebrate 100 years of ministry in the heart of Sioux Falls.
The worship services will focus on a service of re-dedication of members and friends as well as our building located at 401 S Spring Ave.  Rev. Dr. Kent Millard will be the guest preacher.
On December 28th, 1913 the core of the present building was completed and dedicated.  Sioux Falls First members will re-dedicate the membership and building on September 29th in a great celebration, Jubilation Sunday!  Come and enjoy the pictures and history of the church through the years.
There will be tours; visits with former pastors, at 12:00 p.m. a program will be presented in the Sanctuary.  There will be a fellowship meal at 12:30 p.m. Come join us in the celebration.  For more information contact First United Methodist Church in Sioux Falls at 605-336-3652.
 
DAKOTA MARKETPLACE - How your church can get involved!
The Sioux Falls Area Mission Group, comprised of Methodist church members from Canton, Harrisburg, Irene and Sioux Falls (Asbury, Embrace, First, Hilltop & Southern Hills) are busy planning this year's DAKOTA MARKETPLACE, formerly the Mitchell Ingathering, to be held on Saturday, September 21, 9 AM - 2 PM at Sioux Falls First. We welcome other churches, both near and far, to get involved in the excitement of DAKOTA MARKETPLACE! With nearly two months until the event, CLICK HERE to find some ways you or your church can still take part.
Job Opening - Part-time Bell Choir Director
Asbury United Methodist Church in Sioux Falls, SD is looking for a part-time Bell Choir Director to lead our choir in rehearsal and worship.  We are a church of 550 members.  On Sunday mornings we offer two traditional services and one praise and worship service.  Please click on the following link for our website, www.sfasbury.org.
To apply: Simply send a cover letter, short statement of faith, and resume to info@sfasbury.org or kip@sfasbury.org or mail it to: Asbury United Methodist Church, 2425 S. Western Ave., Sioux Falls SD 57105
Contact: kip@sfasbury.org or 605.332.8861 with any questions or comments.
McGovern CROP Walk
The McGovern CROP Walk will be October 5th at 10am at DWU (exact location TBA)- this is a funraiser for Church world services, with 25% going to our local food pantry. (www.churchworldservices.org) This is an ecumenical effort in Mitchell. Contact Breanna Clark @DWU or Ronald Fuchs@ www.dakotaczech@gmail.com.
Book Sale
Annual used book sale October 19th- 9am- 2pm at the First United Methodist church 310 N. Rowley- benefitting the Mitchell food pantry and Love Feast. Sponsored by First church. Book donations are being accepted at the church. 605-996-7721.
Rev. Mark Johnson invites you on a trip to the Holy Land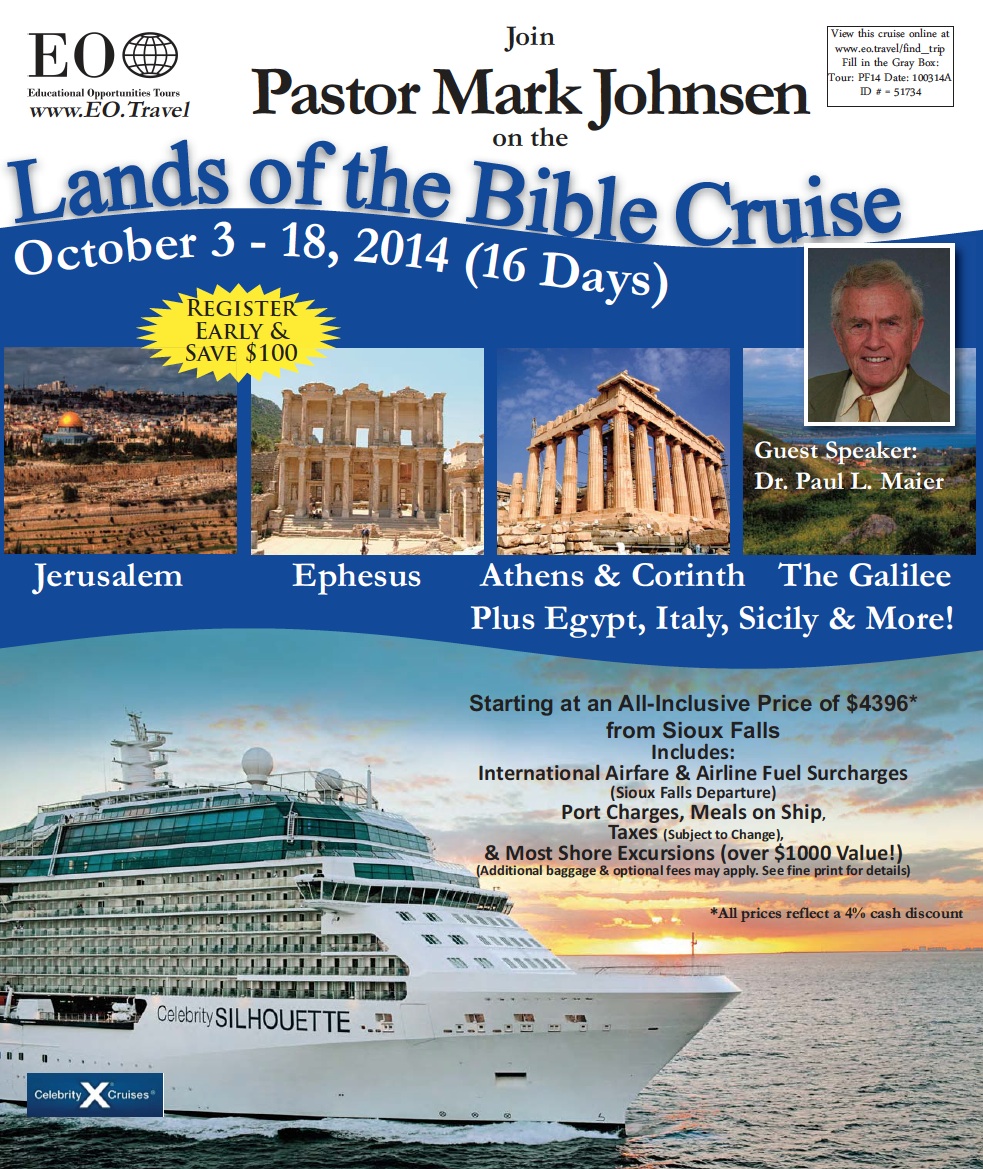 CLICK HERE FOR A DETAILED BROCHURE
Register for the 2013 Leadership Institute at the Church of the Resurrection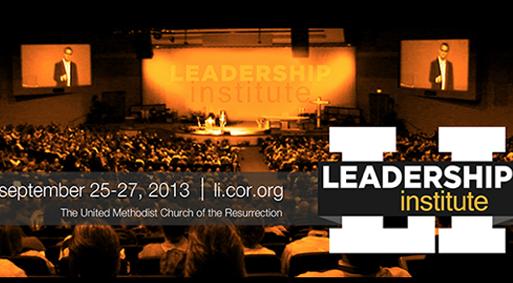 Four Conference United Methodist Men Rally 2013
Dakotas, Minnesota, Great Plains, & Iowa
September  27-29, 2013
Lake Okoboji Camp and Retreat Center
21413 154th Street Place, Spirit Lake, IA 51360
Phone 866.856.9862  E-mail: okoboji.camp@iaumc.org