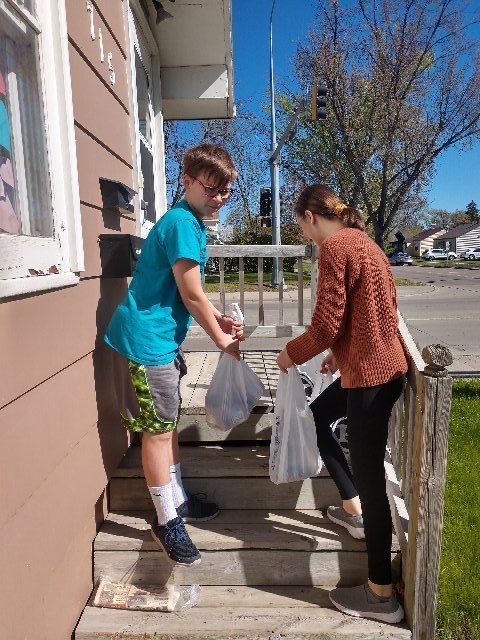 The congregation and friends of North Highland UMC in Aberdeen, South Dakota, exceeded the expectations as they responded to a recent Doorstep Food Drive organized by their youth group, which was faithfully meeting by Zoom.

"Maintaining a sense of purpose for the group was a challenge for me, as it likely is for every pastor or youth leader," said Pastor Lou Whitmer, who serves North Highland UMC (NHUMC).
Before the COVID-19 outbreak, the NHUMC Youth were ready for their final project to raise money for a mission trip to Spirit Lake Nation. The youth from Aberdeen were planning to join youth from First UMC in Fargo, North Dakota. Throughout April, it became clear that not only would a fundraiser not happen, but very likely, the trip itself, which was scheduled for the third week of June, wasn't gone to happen.

One evening on Zoom, a planned activity took much less time than anticipated. "I was looking at the clock, silently praying while at the same time engaging the youth, when I heard myself suggesting a Doorstep Food Drive," said Whitmer. "The youth jumped on it, and by Sunday, a video announcement was presented to the congregation, allowing placing food items on their doorstep the next two Wednesdays."

The congregation came through above and beyond expectations with food and cash donations. The youth deployed with family members for two weeks to the homes that had notified the church that they would have food on their doorsteps. Two teams headed to grocery stores to purchase items with monetary gifts. After the final pick-up of food items, the youth came to the church in family groups to pre-sort the items for the upcoming curbside food distribution of meal boxes.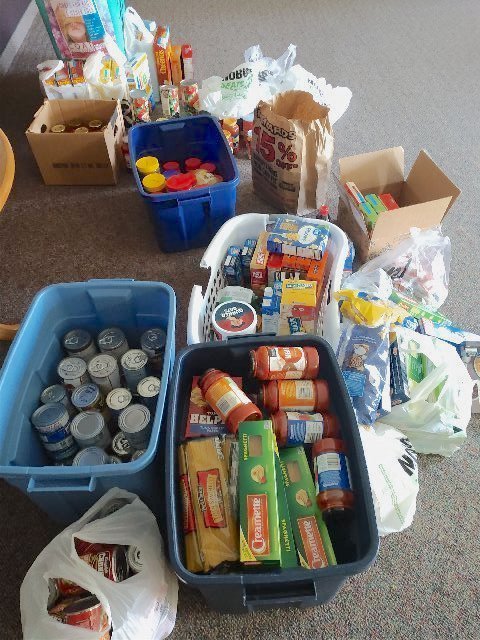 The Doorstep Food Drive solidifies a new working relationship between North Highland UMC and Good Shepherd Lutheran. The congregations are two blocks away; Good Shepard houses a food pantry and a bi-monthly meal. The North Highland Missions Committee has been working on growing a partnership to provide some of the evening meals. A winter food drive sponsored by participants in the NHUMC youth group jr, grades 2-5, provided food for Good Shepherd's pantry.

Specific food items were suggested as part of the Doorstep Food Drive: spaghetti, noodles, chunky soup, peanut butter, and cereal. When the food was delivered, the workers at Good Shepherd were absolutely amazed at the amount of food– it was four times what they were expecting.

Whitmer noted that the numbers of persons coming to the food pantry, now happening at the curbside where boxes of food are loaded into vehicles, has almost doubled since COVID-19 has caused employment layoffs. Good Shepherd is expecting 130 vehicles at the next curbside distribution. Approximately 65 boxes, containing three meals for five persons, will come from the work of the youth and the generosity of North Highland folks.

"While the people of North Highland have always been very responsive to mission needs, they surprised even me with their quick and generous response," exclaimed Whitmer. "And thanks be to the Spirit for the idea!"