By:
Doreen Gosmire, director of communications, Dakotas UMC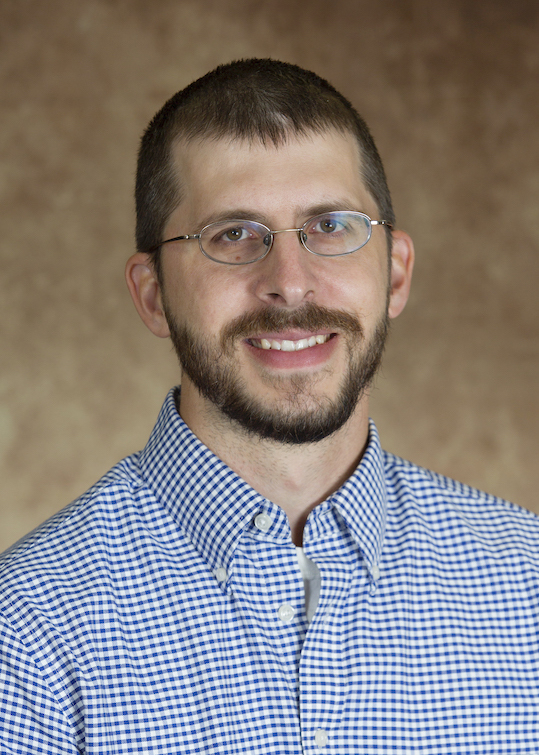 Jeff Pospisil, who serves as the Executive Director of Finance and Administration for the Dakotas Conference, will step away from his role on August 1, 2022. He has accepted an offer to teach accounting and business at Dakota Wesleyan University in Mitchell, South Dakota.
Since 2008, Jeff has faithfully provided leadership to equip churches. In a letter announcing his transition, Bishop Laurie Haller wrote, "Jeff has served the Conference and the entire United Methodist denomination faithfully for the past 14 years. His professional wisdom and skills have guided many individuals and congregations in stewardship. However, his commitment to faith and to serve Jesus have inspired all of us to grow in discipleship."
For Jeff, it has always been about Jesus. "When I came on board, I remember we made a mission or vision statement. The statement, 'We are faithfully serving churches in the name of Jesus Christ,' changed things," said Pospisil. "We went from being Conference-centric— focusing on what churches could do for the Conference, to focusing on the local church. It is all about how we can equip churches and the clergy."
Pospisil states that making connections and seeing growth in financial giving and stewardship has highlighted his ministry. Rev. Rebecca Trefz, who serves as the Southeast District Superintendent and Executive Director of Ministries, states that his impact has been excellent.
"Jeff's work has been so impactful because of his commitments to supporting the local church in accomplishing the mission of making disciples," said Trefz. "It has been most evident in his work and guidance in the areas of stewardship, finance, and administration. But it's been equally impactful in his support of pastors and leaders in their discipleship. Jeff's profession maybe is related to accounting and finance, but his VOCATION is walking alongside people and supporting them in stewarding their gifts, callings, and responsibilities well and faithfully."
Discipleship is part of Pospisil's life. He invites others to grow in discipleship. Sheri Meister, who serves as the President and CEO for the Dakotas and Minnesota Methodist Foundations, is quick to point out that he is a true disciple who is making disciples with skill and vision.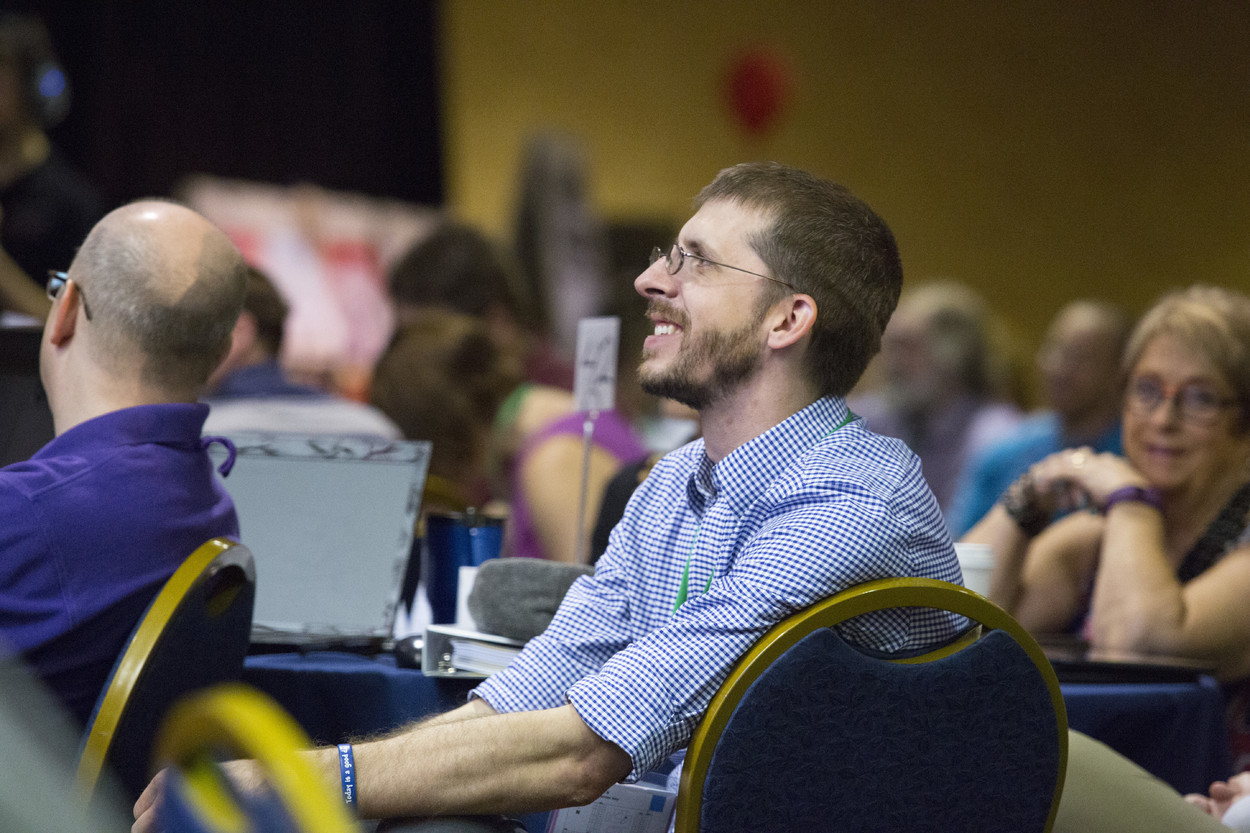 "I think anyone who meets Jeff sees his love for Jesus, and that love is carried through his work with our churches. We often joke that accountants aren't usually visionaries, but Jeff has a passion for working with the churches to help them see ministry opportunities beyond the balance sheet. Jeff has equipped leaders and churches in so many ways. He has a war chest full of options to help a church when they call. I've often marveled at the ways Jeff can connect accounting practices to the ministries of the church. He understands that each church has their own needs and is willing to help them find the tools which are best practices for each church," said Meister.
Working with the Conference Council on Finance and Administration (CCFA), Pospisil defined a new apportionment formula for the Dakotas Conference based on income, not membership.
"Changing the apportionment formula was a big shift. The new apportionment formula is based on income, not membership. As one of our CCFA members shared, membership should not be a cost to our churches," said Pospisil.
Rev. Jeff Adel, who serves as the chair of CCFA, states that leadership and humor make Jeff successful at leadership and discipleship.
"He has been helpful in many ways. I don't think I'd have had a clue as CCFA chair without him. His good nature, his humor, his willingness to help whenever and wherever he can, all stand out to me," said Adel. "But of course, what makes it all work is that he is very knowledgeable about what he does, and he does his best to serve the Lord with his work and with all of his life."
During his tenure, the Dakotas Conference Board of Pensions moved from seeking funds through apportionments to being able to give out funds.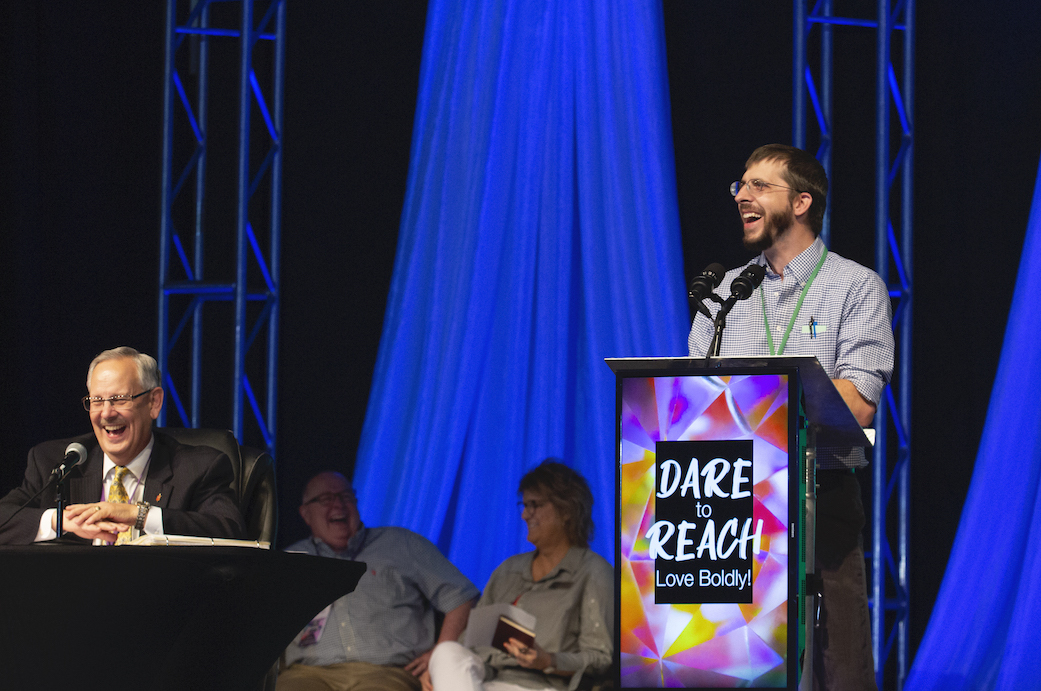 "They developed a plan to manage the funds through Wespath. Then, through targets and goals, they have created the shift," said Adel.
Elaine Roberts, who chairs the Dakotas Conference Board of Pensions, credits Jeff's leadership style, skills, and approach. "Jeff provides leaders with gentle, positive support in whatever capacity they are serving. His knowledge of church and conference finances is excellent, and his sense of humor makes it all understandable. His video creations and workshop presentations provide practical information that leaders can use in the local church," said Roberts.
Technology has enhanced Pospisil's ministry. He has created videos, podcasts, and webinars as resources for churches. It allows him to provide help as needed and extend his reach to others beyond the Dakotas Conference. Bishop Bruce Ough, who served the Dakotas-Minnesota Area 2012-2020, states that Jeff's unique approach has served churches.
"The hallmark of Jeff's ministry has been his focus on supporting and resourcing local churches and their pastors and financial officers. This focus has served to build and maintain transparency and trust in the annual Conference's structures, mission, and ministries," said Ough. "In many ways, he will be irreplaceable because of his unique blend of gifts, commitment to local congregations, personal devotional life, and sense of humor. Time and time again, I heard annual conference members say they looked forward to Jeff's financial report and his graphs more than anything else on the conference agenda! I wish Jeff well as he now shares his knowledge and experience with students at DWU."
The Dakotas Conference's loss is DWU's gain. "Jeff will be missed. DWU has a great new addition to their faculty," said Meister. "Throughout the years of working with Jeff, I've learned so much. The biggest value he brings is his willingness to help people understand church finances and connect them with resources that apply to their situation. He has a way of teaching that helps people of all accounting levels feel good about the decisions they are making at their church. I guess it might be that teaching value and talent that pulled at him when the opportunity came at Dakota Wesleyan."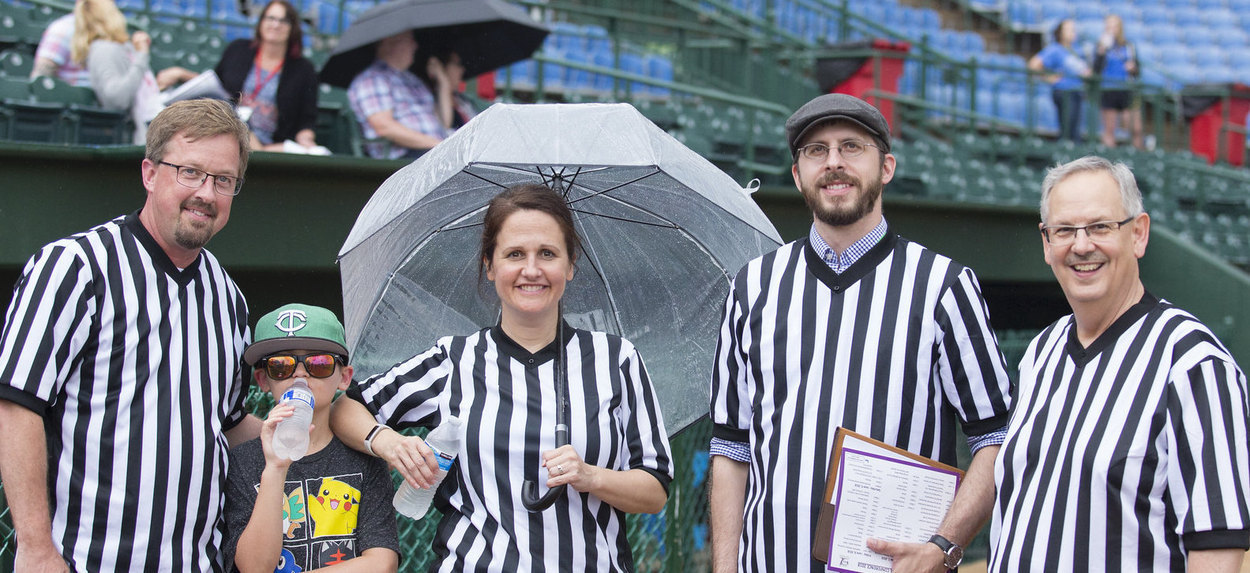 Skill, gentle leadership, humor, equipping churches are just a few of the words that describe Pospisil's ministry of the past 14 years.
Roberts shares, "He is leaving the Conference in a good place with the policies and practices that he has organized and put in place. Jeff's faith and commitment to living a Christian life are exemplified in all he does."
What's next? Bishop Laurie writes: "I invite you to join me in praying for Jeff, his wife, Betty, and their children, Liam, Ella, and Gus, during this season of transition and adjustment. Also, please keep the Dakotas Conference Leadership team in your prayers as they seek to fill the position in the coming months."