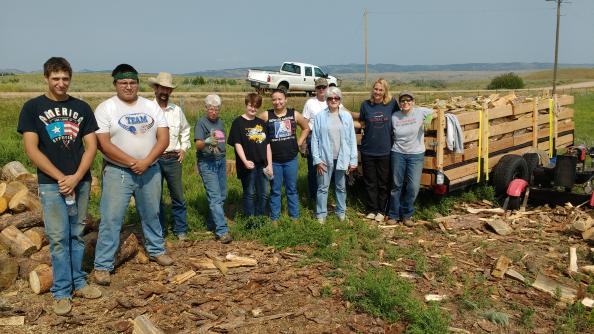 Photos courtesy of Prairie View UMC.
In August, volunteers from Prairie View UMC gathered in the corner of a field to cut and split logs into firewood. The firewood was then loaded onto pickups and trailers and delivered to various locations on the Pine Ridge Reservation.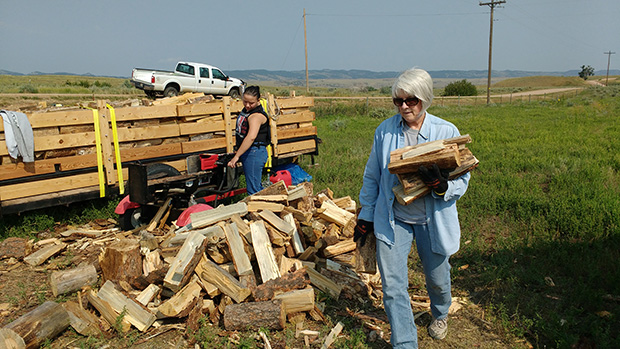 The wood was a gift of heat for this winter to the Restoration Church, south of Oglala, and to the Community Action Center in Oglala. Wood was also distributed to the elderly and disabled in the city of Pine Ridge. A total of nearly six cords was delivered between the two weekends.
"This outreach event was a blessing to all those who were able to participate as well as those who received," said Rev. Mark Johnsen, Prairie View UMC.
David and Martha Beck have been working on this ministry for a couple of years. They call it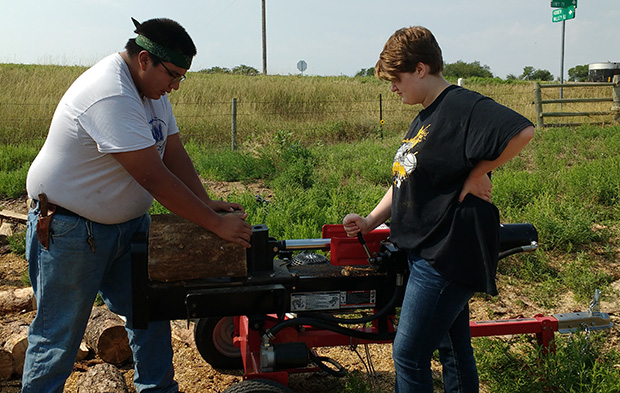 "Oglala Woodmen". They purchased a trailer full of timber logs from a logger in Custer. The wood was delivered to the property where they live outside of Oral, where the cutting and splitting was completed.
Beckers have formed a relationship with Restoration Church, a non-denominational church, serving the people of Pine Ridge. Restoration Church has a wood burning stove which heats a water system throughout the church and provides warmth during the winter.
"I actually looked at the system and it was pretty cool. I hope that these and other volunteers will periodically continue to help with this ongoing ministry," said Johnsen.