By:
Mike and Libby Flowers, co-directors, Spirit Lake Ministry Center and Doreen Gosmire, director of communications, Dakotas Conference UMC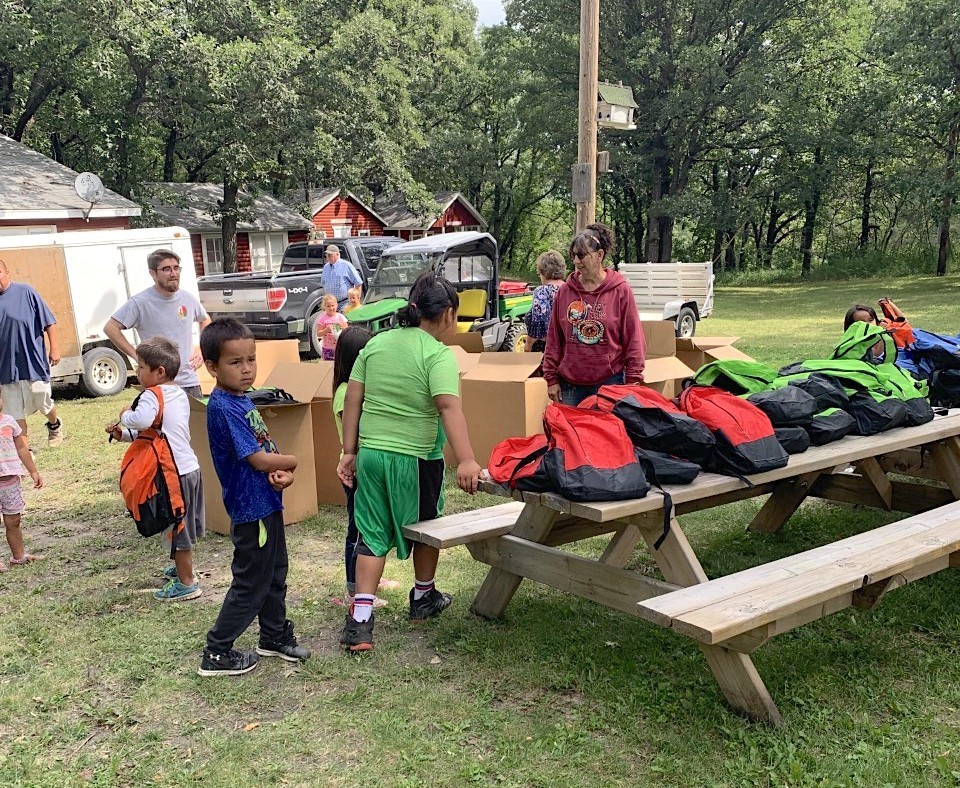 Spirit Lake Ministry, on the Spirit Lake Nation in North Dakota, is celebrating a four-year partnership with the United Methodist Church in Arthur, North Dakota.
Spirit Lake Ministry Center is located on the Spirit Lake Nation Reservation in North Dakota. The Spirit Lake Ministry Center is dedicated to supporting the peoples of the Spirit Lake Nation and is an approved United Methodist Volunteer in Mission destination.
Arthur, North Dakota has a population of 340, is two hours southeast of Spirit Lake Ministry. The congregation averages 60 in weekly worship and has a passion for sharing God's love with others.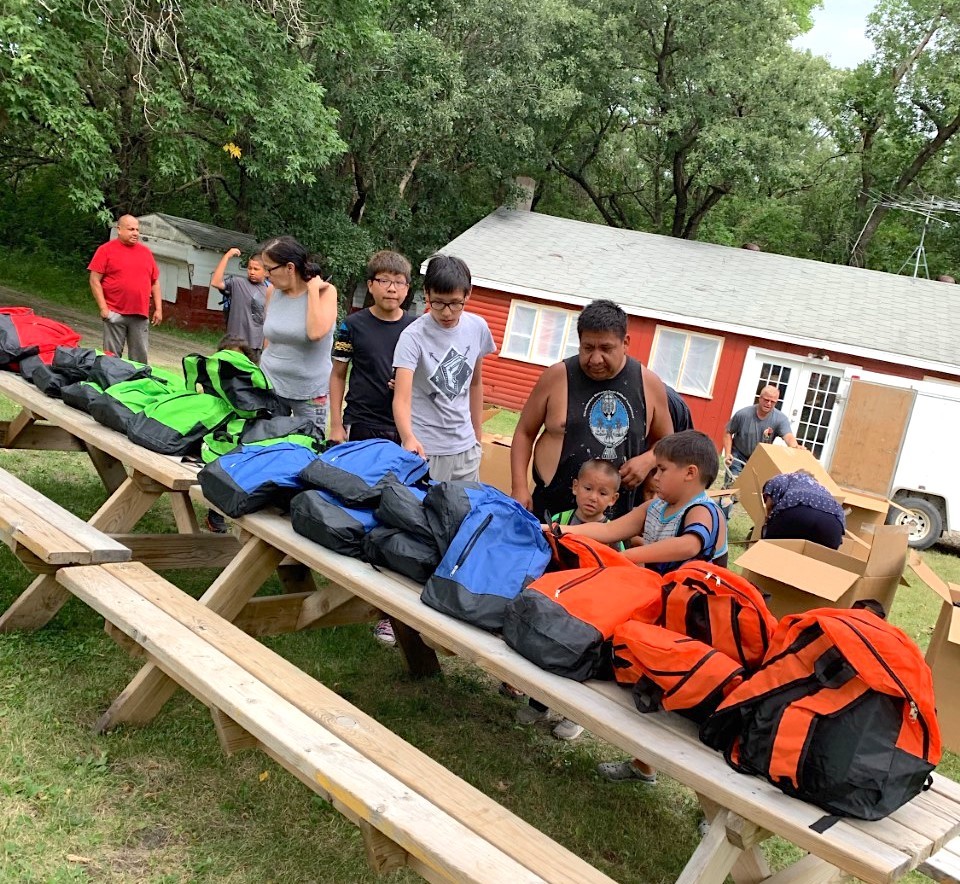 The relationship began with the funding of Arthur Hall, the almost four-year-old worship and dining space at Spirit Lake Ministry Center. Arthur Hall is home to a newly formed congregation, The Journey at Spirit Lake, that holds worship each Sunday for more than 60 people from Spirit Lake Nation.
The partnership has provided funding of the Spirit Lake Ministry's 15-passenger van. The van picks up worshippers from the various villages throughout Spirit Lake Nation each Sunday. Thanks to the donation from Arthur UMC, transportation is now available for youth events, and also for the summer children's program.
Each fall, the congregation in Arthur has a backpack ministry. Arthur UMC collects school supplies, backpacks, and delivers them to Spirit Lake. The backpack ministry has blessed over 1,000 children in the last four years.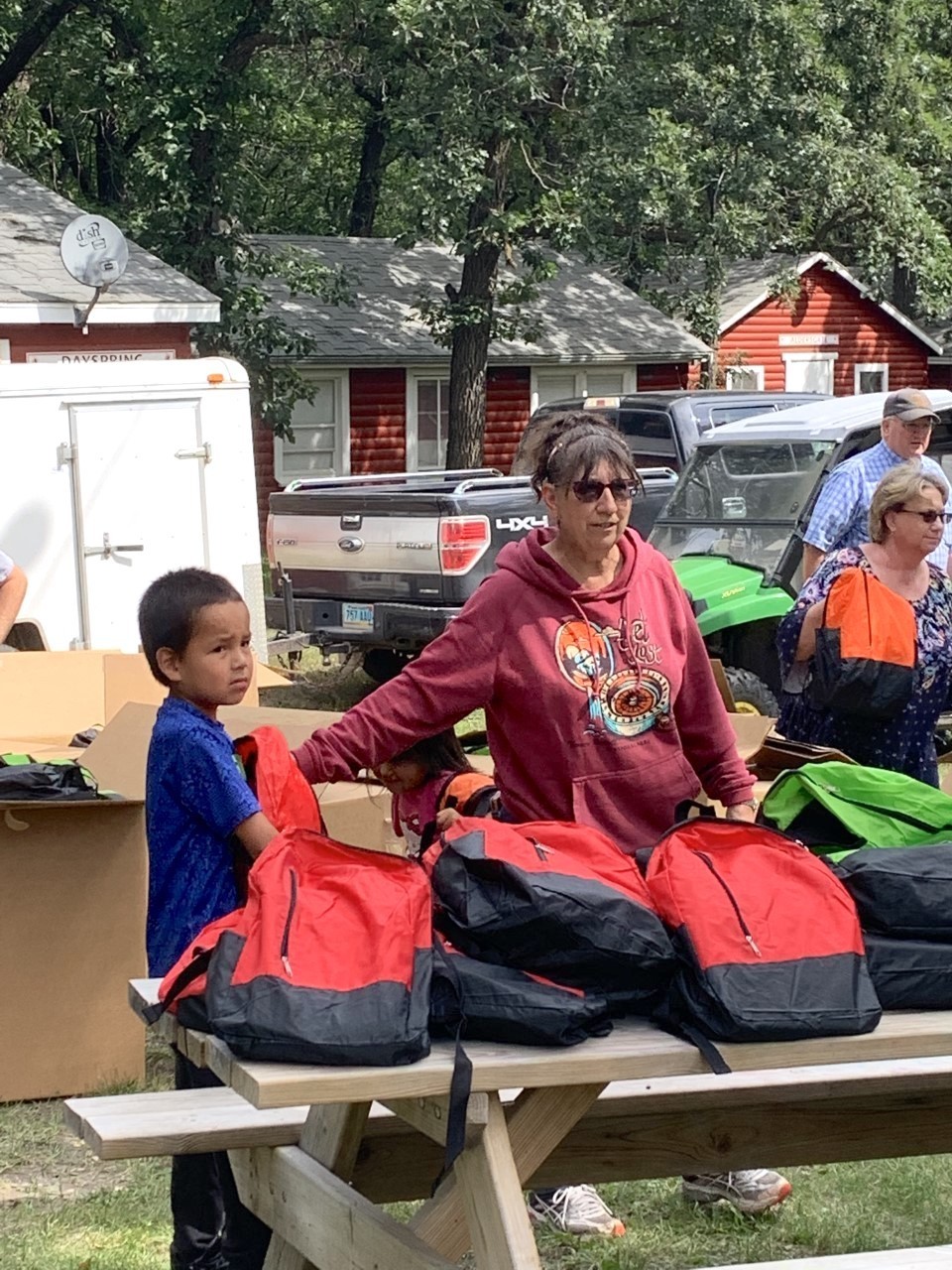 Pastor Mike Flowers, who serves the congregation and is co-director at Spirit Lake Ministry says, "The backpacks allow the families to use the funds saved through this program on other needed items such as school clothing, or other necessities for the family such as food and fuel for their cars."
Co-director Libby Flowers says, "The children really enjoy the backpacks and school supplies that enable them to start school with a new backpack and the supplies needed to complete their assignments. The Arthur church has made it possible for these children to start school right!"
Pastor Mike has been a guest speaker at Arthur UMC, providing updates and thanking them for the partnership.
"We are so grateful to the congregation. They have been responsible for providing funding and other donations. It has been a great partnership benefiting the children and adults of the Spirit Lake Nation," said Mike and Libby Flowers.