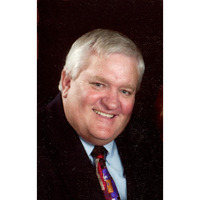 Reverend Valentine (Val) Charles Rush, 73, of Sioux Falls, South Dakota, passed away on Sunday, November 6, 2022, at his home. Val was a retired elder of the Dakotas Conference serving the United Methodist Church in Viborg, South Dakota, in retirement.

Together with his wife Teresa, Rev. Rush served the Dakotas Conference at Garretson; Garretson/ Jasper/ Salem; Bowman; Winner; and Viborg.

Funeral services will be 10: 30 am Friday, November 11, 2022, at the Egan United Methodist Church, Egan, South Dakota. Visitation will be Thursday from 5:00 – 7:00 pm with a time of sharing at 6:30 pm at Skroch Funeral Chapel, Flandreau, South Dakota.

A clergy choir has been requested. Clergy who would like to sing in the choir will meet at 9:30 a.m. at the United Methodist Church in Egan, South Dakota.

View a full obituary here.