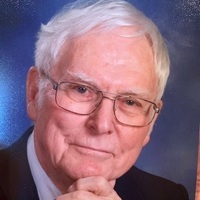 Rev. Gustav K. Van Tassel (Van, 95, passed away April 23, 2021, in Topeka, Kansas. He was a retired elder of the Dakotas Conference.

Pastor Van served the Dakotas Conference at Artesian/Farwell; Rockham/Miranda; Iroquois/Esmond; Iroquois Larger Parish; Redfield; Watertown First; Executive Director United Methodist Foundation and as the Director Stewardship and Financial Services.

A Celebration of Life is being planned for early July.

View a complete obituary.