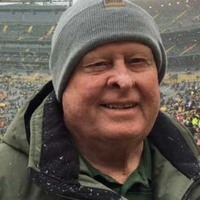 Royce Massingill, age 70, of Glenham, South Dakota, passed away Sunday, November 17, 2019 at his home in Selby, South Dakota. Royce is the husband of Rev. Elizabeth Jassmann Massingill, retired elder of the Dakotas Conference.
Together, Pastor Elizabeth and Royce, served the Dakotas Conference churches at: Edgemont/Pringle; McClusky/ Goodrich/Chasley; and Selby/Mobridge.
A funeral will take place Friday, November 22, 2019, at 11 a.m. at the United Methodist Church in Selby, South Dakota. In lieu of flowers the family is asking for memorials to be given to Heifer International Project.
View a full obituary here.