THIS WEEK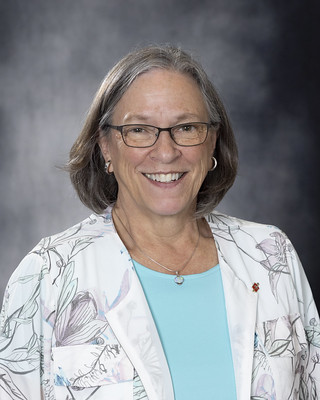 Bishop Deborah Kiesey will serve Dakotas until January 1
    Bishop Deborah Kiesey will continue to provide episcopal leadership for the Dakotas Annual Conference. Bishop Laurie Haller will return from medical leave on October 1 until the end of 2022 and will provide episcopal leadership for the Iowa Conference.  Read a letter from Bishop Laurie. 
Exploring the Pandemic (EPIC) | Clergy and chruch leader survey
    Dakotas clergy  are asked to take the EPIC survey by August 31. This survey asks questions about your congregation's pattern of attendance, budget and giving, religious education patterns, partners in ministry, and programs/ministries, among other topics. This survey is part of the national study, which explores the effect of the Covid-19 pandemic on thousands of Christian churches in the United States. Take survey the survey now.
Vision and Values Statement | Your input is needed!
     At Annual Conference this year, the Bishop's Task Force on the Continuing Dakotas United Methodist Conference shared the initial draft of the Vision and Values document they had been working on for the past year. Since Annual Conference, we have made a few small editorial changes and wording adjustments for more clarity. View the updated doument.  As was shared at Annual Conference, now we want to hear from you!  We invite you and your church leadership to read through this document and discuss it together considering these questions on this survey.
COMING UP 
Foundations of Faith community Nursing course | Begins Sept. 9
     Foundations of Faith Community Nursing course, a collaboration with Augustana University, Sanford and Avera Faith Community Nursing Centers,  is open to persons of all denominations. This is an opportunity to help nurses and congregations who are interested in working or volunteering in this way.  See this flyer and get the details and registration info.

LaGonave Alive! comedy event | September 11
    LaGonave Alive! is a nonprofit organization established to bring HOPE. HEALTH. HAPPINESS. to the people of the island of LaGonave, Haiti. Bruce & Sharon Blumer are the co-founders of the organization. Join this clean comedy event on September 11, 2022, 6:30-8:30 p.m. in Sioux Falls, SD, featuring comedian Tim Boyd, with music by Randy Hedge. Tickets are $25. Get the details here.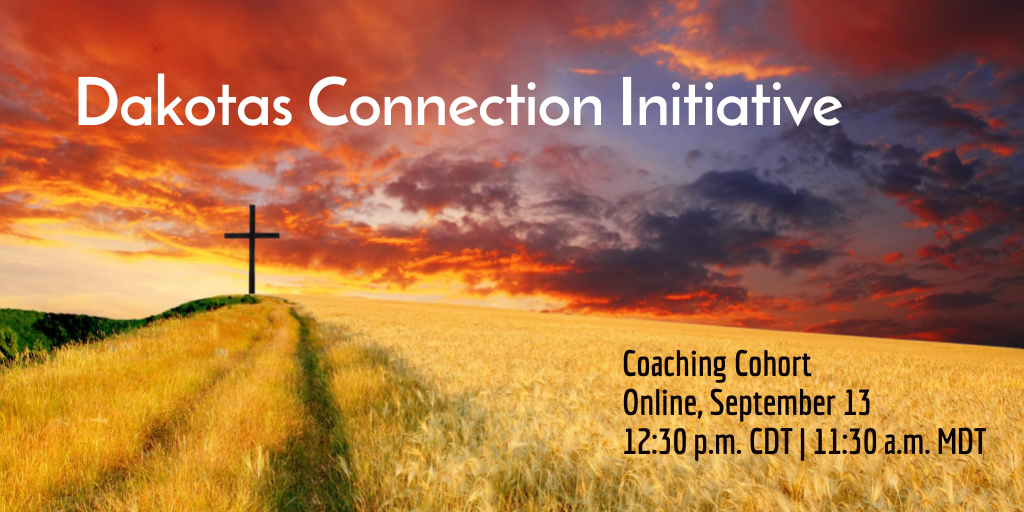 Rural Ministry Coaching cohort online | Sept. 13
    As part of the Dakotas Conference effort to encourage and strengthen rural ministry, we will be conducting coaching cohort calls via Zoom beginning  September 2022. Our Dakotas Connection Initiative (DCI) will be funding these calls through our Lilly Foundation Grant. The first call will be Saturday morning, September 13,  at 12:30 p.m. central time , 11:30 a.m. mountain time. The call will be co-hosted by Al Roll, DCI grant manager, and Zach Kingery, DCI Steering Team leader. Join at this Zoom link. 
Belonging webinar series | Begins September 13
     As experiences of division, isolation, and despair grow, belonging brings us connection, encouragement, and hope. The Ministry Lab is delighted to share eight fabulous presenters on seven aspects of belonging. Join these webinars on Sept. 13 and 20, Oct. 4, 11, and 25, Nov. 1 and 8, at 2pm Central, 1pm Mountain. Dakotas UMC clergy can take 50 percent off the registration price as part of our ongoing efforts to support clergy well-being. Register today!
National Day of Volunteer Training | Sept. 24 at Fargo First UMC
    Fargo First UMC is hosting National Day of Volunteer Training sponsored by Download Youth Ministry on September 24. The cost for this all inclusive training is $169.00 until August 31, after that price go up to $199.00. It is one price for your entire group. Join us for a great morning of training and lunch and fellowship afterwards. Register now.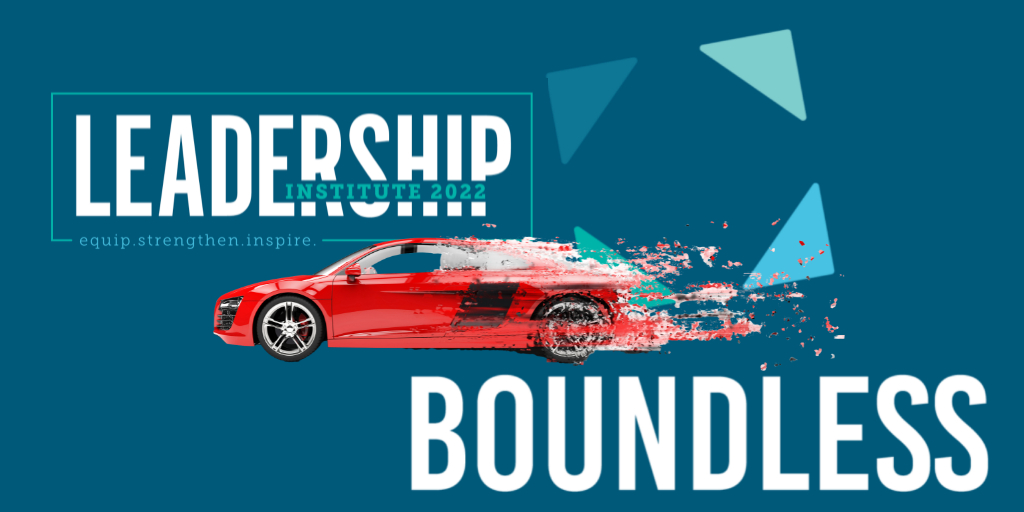 Leadership Institute | Sept. 28-30 
    Are you headed to the Leadership Institute at the Church of Resurrection and want to share travel arrangements?  Share your travels plans and reach out to others here. The Leadership Institute, a conference designed to equip, encourage, and inspire ministry leaders like you from all over the country and around the globe. You'll experience: meaningful worship, eight powerful keynote speakers, time for prayer, reflection, networking, team building, and more. Add the Pre-Institute option to your in-person Leadership Institute experience and choose from over 40 breakout sessions focused on specific ministry topics with practical ideas you can take back and adapt to your context regardless of your church's size. Get the details at li.cor.org.
Jurisdictional Conference Scheduled | Nov. 2-5, 2022
    In response to Judicial Council decision 1445, the Council of Bishops (COB) has formally set the dates for regular sessions of the Jurisdictional Conferences of The United Methodist Church (UMC) to be convened November 2-5, 2022.  Our North Central Jurisdictional Conference will be livestreamed on the NCJUMC.org website. Each jurisdiction will determine how many bishops will be elected in their areas. See the full press release here.
Annual Conference Special session | November 2022
    Bishop Deborah Kiesey issued the following letter August 2, 2022, formally calling a special session of the Dakotas Annual Conference for November 19, 2022, beginning at 9:30 a.m. Central, 8:30 a.m. Mountain. The agenda will include one business item: consideration of resolutions ratifying the disaffiliation of local churches from The United Methodist Church according to the provisions of ¶2553. See a message from the Dakotas Conference Cabinet addressing disaffiliation misinformation here.
RESOURCES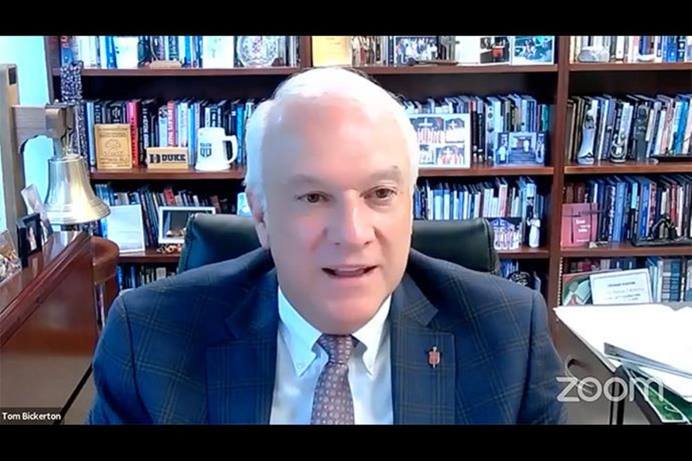 Bishop urges end to falsehoods, pivot to future
    Amid a summer of denominational discontent, Council of Bishops President Thomas J. Bickerton called on fellow bishops and church members Tuesday to begin pivoting The United Methodist Church toward a hope-filled future.
He specifically disputed claims that United Methodist leaders are abandoning the denomination's doctrinal standards in the Articles of Religion, that they do not embrace the primacy of the Bible and that they do not believe Jesus Christ is the son of God.  Read more
Creative Models for Community Ministry | Sept. 6 - Oct. 18
    This seven-session webinar series from Discipleship Ministries will guide you through seven models to offer a glimpse of what will work best in your context and the resources to help get you started so your congregation's goals for community engagement can be met. Each session will provide an opportunity for questions, feedback, and sharing ideas with participants and panelists. The cost for the series is $50. For more information, click here.
BeADisciple.com Course: Helping Young People Hear God at Church | Sept. 26 - Oct 14
    Developing a church that actively seeks and follows God's call takes intentional planning. This course teaches you how to create a church environment that actively talks about and encourages a sense of calling in young people. Cost: $45. Click for more information.
Grants Available to Help Strengthen the Ethnic Local Church | Apply now
    Discipleship Ministries is pleased to offer the Racial Ethnic Local Church Concerns (RELCC) Grant, which provides funding to support the ethnic local church through leadership training, small groups, worship, stewardship, and spiritual formation as it engages in developing disciple-making systems inside the church walls and in the community. Applications are due September 10, 2022. More info here.
Solar Oven Partner Director | Apply by  September 15, 2022
    Are you called to serve as the next director of the Solar Oven Partners ministry?  Solar Oven Partners has empowered families through solar cooking and water pasteurization since the year 2000.  SOP is looking for a full time director. View the job description.
Storm Mountain Center Site Director | Apply now; closes Sept. 14
    The Camp and Retreat Ministries of Dakotas Annual Conference is seeking an experienced professional to lead and manage Storm Mountain Center. With newly installed full-internet access, Storm Mountain Center is a secluded 247-acre wilderness retreat and summer camp located 20 minutes outside of Rapid City, South Dakota, in a rocky mountain valley of the Black Hills. This growing ministry serves nearly 3,000 people annually through traditional summer camps and a year-round retreat center. This is a full time, exempt position with an anticipated start date in fall of 2022, though actual start date is flexible. The ideal candidate is a team player who understands ministry as a lifestyle and hospitality as a calling. Experience with the American Camp Association is preferred but not required. A full job description can be found here.  To apply, send a letter of interest along with a resume and salary requirements to: Keith Shew, Dakotas-Minnesota Area Director of Camp and Retreat Ministries, 122 W Franklin Ave, #400, Minneapolis, MN 55404, or e-mail here. Ph. 612.230.6130. Applications accepted through 9/14/2022. 
Dakotas Conference Assistant Benefits Coordinator  | Apply by Sept. 1
    The Dakotas Conference Benefits Office is seeking a full-time Assistant Conference Benefits Officer.   Assist in the administration of the Dakotas Conference clergy and lay staff benefits program. Must have the ability to organize, problem solve, maintain records and have oral and written communication skills.  Knowledge in the use of data bases and computer skills important. If interested, please send resume to Leana Stunes. Job details here. Deadline for submitting resume is September 1, 2022. 
Sturgis UMC After-School Ministry Coordinator 
    This part-time position creates, leads, plans, and implements a well-organized, exciting, character-building, developmentally appropriate, Christ-centered, after-school ministry for grades K-4. Please see details on the Sturgis (SD) UMC website here.
Executive Director | Center for Connectional Resources and Administration
    Come work with us! The Dakotas Annual Conference of the United Methodist Church is hiring a new position. The executive director will join a team with a culture of excellence, creativity, and respect, to serve our churches. They will manage finance and administration matters in support of our mission to equip and support congregations across the Dakotas. Please send resume and cover letter to Kelsey Morgan in the foundation office.
Technology Coordinator | Downtown Mitchell First UMC
   Downtown First United Methodist Church has an opportunity for you! In this part-time role, the Head Technology Coordinator will oversee the technology for worship, presentations, livestream, and radio broadcasts. You must be available for Sunday morning services and other services as needed (funerals, weddings etc.). Salary will depend on your skills, but we are willing to train the right individual. For more information and to download the application, click here.