By:
Dakotas Conference Communications
THIS WEEK
2022 Journal Available | Access Journal here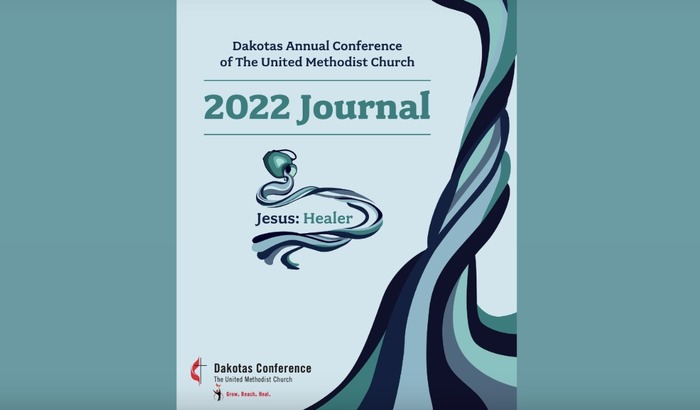 The Dakotas Conference 2022 Journal is now available to either order print on demand, or view online. Access the 2022 Journal and get information about ordering a print version here. If you have any questions, please contact Susan Punt by e-mail or call 605-990-7796.
Clergy Financial Well-being Webinars | Beginning January 17
    The new year brings new wisdom and goals for financial health and well-being. Mark your calendar and save the dates for these upcoming webinars: Jan. 17 at 6pm or Jan. 18 at noon: Overview of Financial Health  |  Jan. 24 at 6pm or Jan. 25 at noon: Financial Goals/Assessing  |  Feb. 7 at 6pm or Feb. 8 at noon: Clergy Taxes  |  Feb. 21 at 6 p.m. or Feb. 22, noon-1:15 p.m.: Retirement Readiness for All Ages.  All times are Central Time. Please note that some dates have changed.
Walk to Emmaus Opportunity | Join the Board
    If you have the desire to see the Walk to Emmaus continue in the Dakotas community, prayerfully consider serving as a board member. Three lay members and two or three clergy members are needed. The board is currently meeting online on the third Tuesday of each month. They are hoping to also meet every four months in person. If you have served on the board before, you may serve again. The first online meeting of the year is Wednesday, Jan. 18, @ 7pm Central.  If you would like to join the board, please contact Scott Nikont via e-mail or call 308-760-0541.
Online Certification Opportunities | Begin in January
    A new cycle of online ministry certification courses is set to begin Jan. 16, 2023, at BeADisciple.com. BeADisciple.com is part of the Institute for Discipleship at Southwestern College and has offered quality online educational experiences with roots in Wesleyan theology since 2006. Full information is available online.  
COMING UP
Lay Ministry Academy | January 27-29
   Lay people are called to do more than sit in the pew, they fill out many roles in the United Methodist Church. How can you make 2023 the year you answer God's call to serve? Attend  upcoming training for laity.  Attend Discipleship and Congreational Care, Part 2 of the Lay Academy at Open Heart UMC in Rapid City, South Dakota.  The academy is being offered in collaboration with the Congregational Care worshop. Register here.
Caring Congregation | January 28-29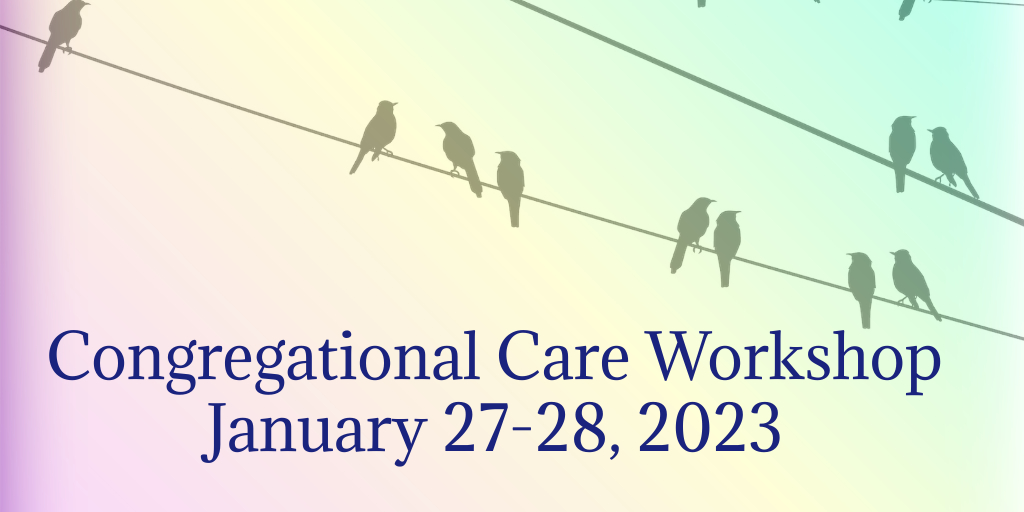 Pastors and laypersons please make plans to join us! Start by praying for and building your team of at least two laity from your church.  The needs are many and varied and can be overwhelming.  Nationally renowned expert, Rev. Karen Lampe, will lead a 2-day Congregational Care Ministry Workshop. Participants will learn how to organize their care ministries and provide compassionate care for people experiencing a variety of life crises. Register by January 13 so we can send you the books. 
Winter Connection | January 27-28
    Winter Connection is an opportunity for youth to gather, share, worship, and serve others. Each year there is a focus on a particular theme and scripture along with a unique and important component of service. Our theme for 2023 is Follow Me (Call to be fisher of people), and our scripture is Matthew 4:19-20. Registration and more info here.
Discernment Retreats | Feb. 4 and March 4 or March 25 and April 29
    A discernment retreat is the entry point for those exploring a call to pastoral and lay ministry. Participants are equipped and inspired to serve as a leader in various ministry areas inside and outside your congregation. This Lay Servant Ministries Basic Course is a foundational course designed to equip new church leaders and renew current leaders in The United Methodist Church. It explores: personal spiritual gifts, servant leadership, each leader's role in developing future leaders, the importance of consistent spiritual practices, the core ministries of leading, caring, and communicating, and much more. 
Register here for these dates, times, and locations:
Part I:  Saturday, Feb. 4, 2023, 9:30 a.m. to 12:30 p.m. Central Time; 8:30 a.m. - 11:30 a.m. Mountain Time.
Location:  Canyon Lake UMC, Rapid City, SD, and Zoom
Part II:  Saturday, March 4, 2023, 9:30 a.m. - 12:30 p.m. Central Time; 8:30 a.m. - 11:30 a.m. Mountain Time.
Location: Canyon Lake UMC, Rapid City, SD, and Zoom
 
Register here for these dates, times, and locations:
Part I:  Saturday, March 25, 2022, 9:30 a.m. to 12:30 p.m. Central Time; 8:30 a.m. - 11:30 a.m. Mountain Time.
Location:  Conference Office, Mitchell, SD, and  Zoom.
Part II:  Saturday, April 29, 2023, 9:30 a.m. - 12:00 p.m. Central Time; 8:30 a.m. - 11:30 a.m. Mountain Time.
Location:  Conference Office, Mitchell, SD, and Zoom .  
2023 Lenten study | Luke: Jesus and the Outsiders, Outcasts and Outlaws
    Join Bishop Lanette Plambeck and the Dakotas Conference Cabinet in this six-week study on the Gospel of Luke, emphasizing Luke's unique insights about Jesus. In Luke: Jesus and the Outsiders, Outcasts, and Outlaws, pastor and bestselling author Adam Hamilton explores the life, teachings, death, and resurrection of Jesus as told in the Gospel of Luke. Through Luke's stories, we find Jesus' care and compassion for all as he welcomes sinners and outcasts. As we study Luke and see Jesus' concern for those considered unimportant, we hear an encouraging and inspiring word for our lives today. Read more here.
Scholarships Available for United Methodist Students | Apply by March 1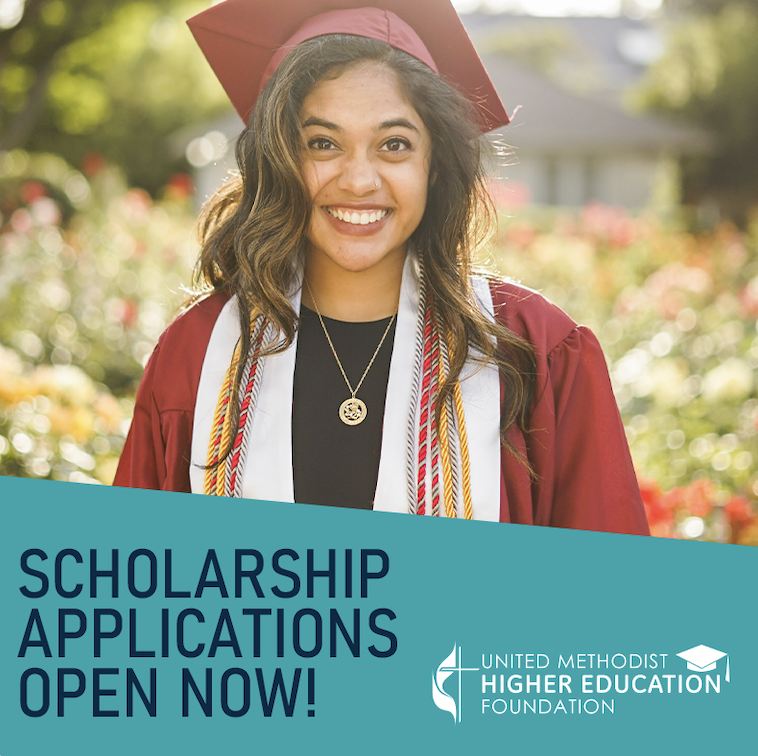 Applications are now open for scholarships from the United Methodist Higher Education Foundation. Every year, UMHEF awards $2+ million to students planning to attend one of the 100+ UM-related colleges, universities, and seminaries across the country. Don't let finances get in the way of achieving your dreams of a quality education! Apply by March 1 at https://umhef.org/apply. (Scholarships from UMHEF are separate from those offered by the General Board of Higher Education and Ministry.)
Men's Retreat | March 10-11
    Men, mark your calendars! Our annual men's retreat will be taking place at Storm Mountain Center on March 10 and 11. Friday evening we will gather to worship, learn, and fellowship with one another. Saturday we will have a work day serving the camp in a variety of ways. Look for more detailed information in the coming weeks.
RESOURCES
Business Travel? | The 2023 IRS Mileage Rates
    IRS issues standard mileage rates for 2023; business use is 65.5 cents per mile driven for business use, up 3 cents from the midyear increase, setting the rate for the second half of 2022.
Conference Website | Give us your feedback
    We are taking a look at the design and function of the Dakotas Conference website which also connects to the websites for other ministries like Dakotas Camp and Retreat Ministries, Dakotas and Minnesota Foundation, and Dakotas Youth Ministry. Please take a few minutes to give us your feedback here.
Watertown Children's Ministry Coordinator
    Watertown First UMC in Watertown, SD is hiring a Full-Time Children's Ministry Coordinator. See the Watertown First UMC website for more information: https://watertownfirst.church/about/team/now-hiring/