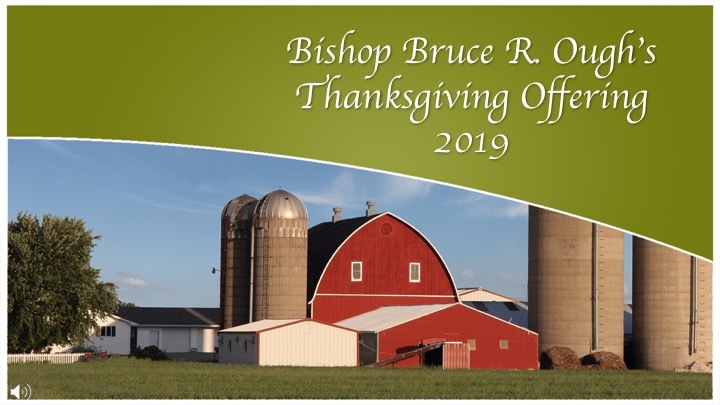 Resources for the week:
Pray With Us | Nov. 5-11
2020 Lenten study: Reckless Love
Order resources here.
Builders Club call
Thank you for continued support
Please prayerfully consider supporting Holmes UMC.
Give by Dec. 31
Thanksgiving Offering 2019
Bishop Ough calls us to help farmers and ranchers dealing
Learn more here.
Financial foundations webinar | Nov 11
Using a chart of accounts for your church reporting.
Breakthrough Prayer at Hazen UMC | Nov 16
A five-hour training in Hazen, North Dakota. Details here.
---
In Sympathy
Our sympathy goes out to Rev. Jan Gross, serving Dell Rapids UMC, on the death of his mother, Leola K. Gross, of Rapid City, SD. Leola was a long-time member of Open Heart UMC in Rapid City, SD. Her complete obituary can be found here.