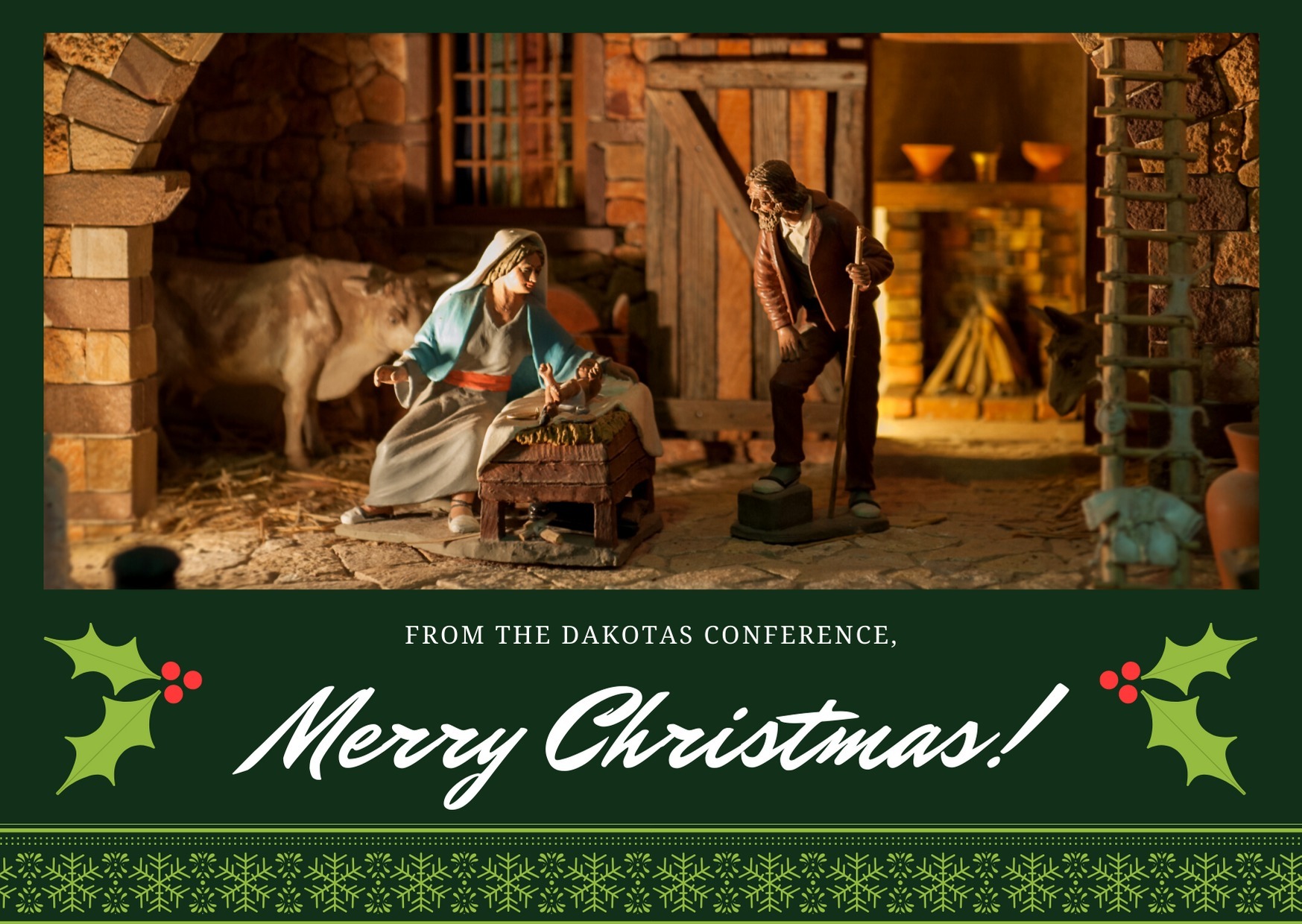 Pray with us | Dec. 17-24
Apportionment deadline | January 10, 2020
Be sure to mail in all your 2019 apportionments by January 10, 2020.

Conference office closed | Dec. 24, Dec. 25, and Jan. 1
Happy Holidays! For onto us a savior is born!

Volunteer at General Conference 2020 | Sign up here
Meet United Methodists from across the globe, volunteer for General Conference 2020!

Elisha internship applications open soon! | Get the details here
Do you know a college student who is considering a call to ministry? Invite them to apply for an Elisha internship in 2020.

What's next: "Emergence" | January 16, 2020, 10a.m. to 4 p.m., Legacy UMC, Bismarck, ND (or via a Blue Jeans connection)
We would like to invite you to spend a day praying, studying scripture, discussing and creating a sermon series that will address some of our hopes for our church. The sermon series will be a length that fits your context.
Children's and youth ministry training | January 10, 6:00-8:30 p.m. and January 11, 9:30 a.m. to 3:30 p.m

Congratulations to Rev. Peggy and Brian Hanson on the birth of their daughter! Lillian Margaret Hanson came into this world at 20 1/2 inches , 7 lbs 5 oz at 6:55 p.m., December 13, 2019.