Welcome to worship with Prairie View UMC located near Oelrichs, SD and Legacy UMC, in Bismarck, ND. Both of these congregations are worshipping online and outdoors.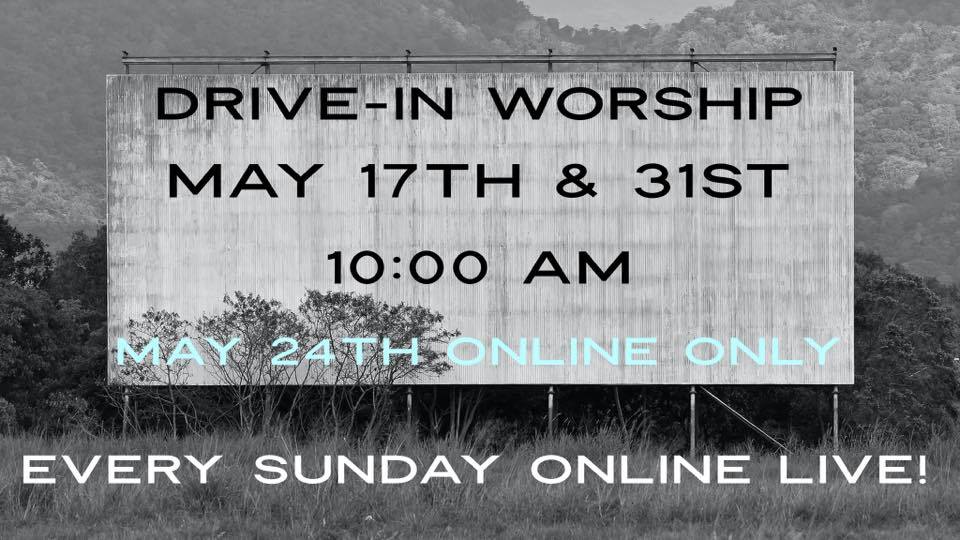 Invitation to worship with Prairie View UMC:
Prairie View UMC would love to invite you to join us for DRIVE-IN worship this Sunday May 31st as we celebrate Pentecost, the gifting of the Holy Spirit and the Birthday of the Church. We will meet in our parking lot one can tune into 88.1 to listen in your vehicle, loud speakers if you want to roll your window down enjoying the fresh air and/or LIVE ONLINE on Facebook at 10 a.m. MDT. All are welcome to come and see how the Holy Spirit continues to move, inspire and build the kingdom here.
We are still discussing the plan as this pandemic continues to unfold and new guidelines emerge, we want to be fluid and ensure the safety of all people. We will continue to offer online worship as we have done even prior to the pandemic and we will meet in the parking lot as weather allows. Inside the church we will do some rearranging. We have a divider between sanctuary and fellowship hall that can be opened to expand the sanctuary space. We will move rows of chairs to offer more distance between gathered persons, as well as remove all hymnals and bibles from the chair racks. Offering will be taken at the door as people arrive. Face masks will be offered but not required. The service will be shortened probably with less singing. As we enter the summer months of June and July and think about our "new" normal we will explore a sermon series called "Searching for Sundays" based on Rachel Held Evans book with the same title. So many people want to get back to "normal" but as many have pondered is what was normal really where we want to be? How have we lost touch with the true meaning behind a Sunday, behind church, worship, community gatherings, and faith? How can we reclaim it, rediscover it? How can we search for Sunday, bringing it and ourselves to a new normal and a better life?
We are so blessed!
Pastor Kori Lehrkamp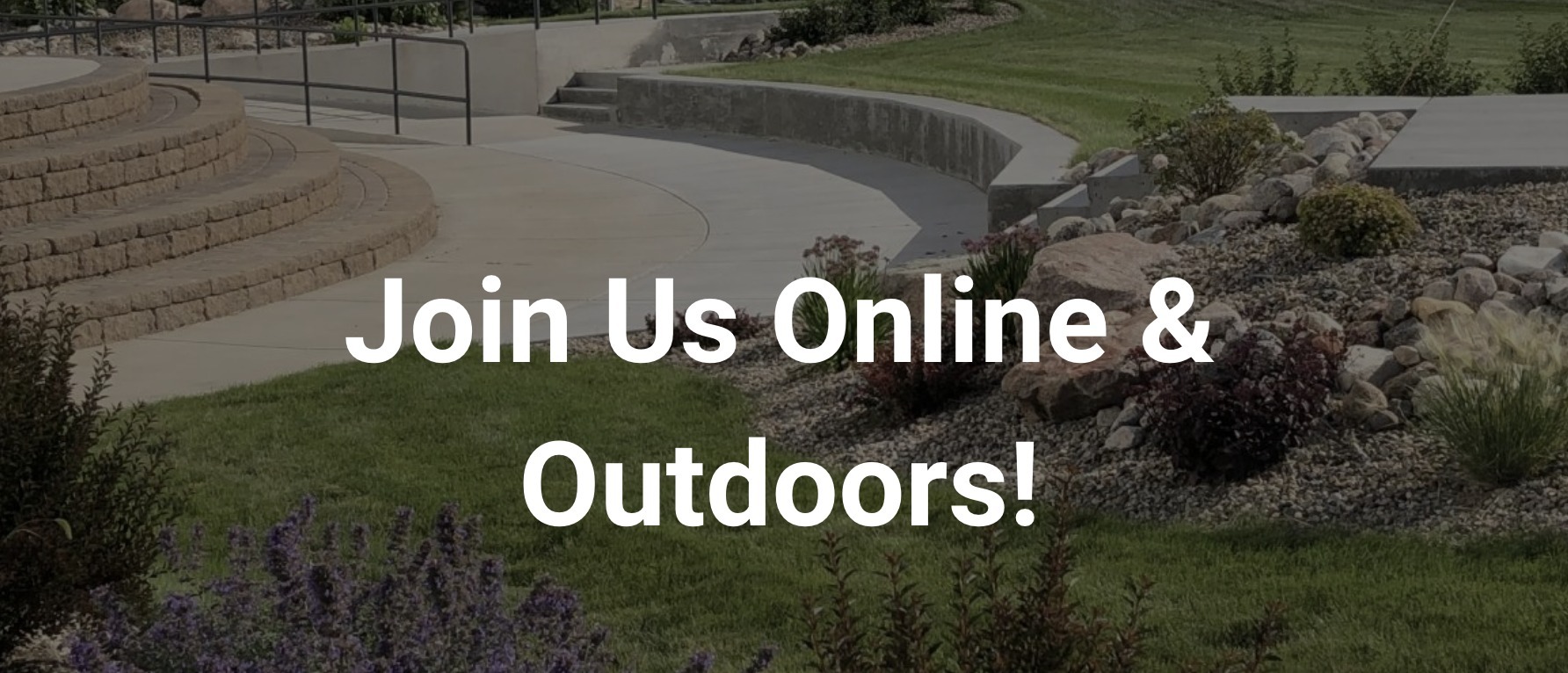 Invitation to worship with Legacy UMC:
Join us online at 9 and 10:30 a.m. for worship, or gather with us in the great outdoors! On Sunday May 31st we will start to phase in our face-to-face gatherings. Because your safety and health is our top priority, we will begin with 45 minute family outdoor worship services at 10:30 am in the Legacy North Amphitheater. Bring a chair or blanket with you! Legacy Online will continue at 9 and 10:30 am.
Here are some things we will do to keep you safe if you worship with us outdoors:
If you feel ill, please stay home and join us online
We ask you to keep 6 feet away from other households
We strongly encourage masks and facial coverings; the greeters will have masks available made by our Heart 'n' Hand sewing group
Offering will be received in boxes as you depart worship
During outdoor worship we have exciting things planned!
May 31 – hear a State of the Church message
June 7 – honor Kermit Culver's retirement (former Legacy Lead Pastor) from full-time ministry and have a box lunch available for all
June 14 – congratulate our graduates
June 21 – celebrate with the confirmation class with snacks for all
June 28 – joining new members
If the weather does not cooperate, we will gather online. Our administrative team will continue to monitor the virus in our county. They will make the determination when to return to indoor worship at Legacy North and South with staff input.
We are so thankful for your grace and patience in this season!

Serving Jesus with you,
Pastor Brandon Vetter
Pastor Don Dinger
Pastor Andy Early