By:
Story by Donna Fischer, Photos by Karen Workman
Workshops in two tiny Dakota towns provide space for solar oven fabrication.
Dave and Renae Silbernagel's farm shop near Zeeland, ND (population: 89) has housed Solar Oven Partners' "Workshop-North" for several years. Volunteers know the place, just two miles north of the North Dakota - South Dakota border, where giant rolls of aluminum are cut, crimped, stamped and riveted into reflector parts.
Now Raymond, SD (pop.50) has become home to Solar Oven Partners' "Workshop-South". Raymond, ten miles west of Clark, SD, is where volunteers will cut foam insulation, package lids, assemble WAPIs (water pasteurization devices), and pack oven components into boxes for shipment.
Demonstrating Dakotans' neighborly love, volunteers at these two workshops will soon begin fabricating the components of solar ovens, and pack them for shipment to the Dominican Republic and Sierra Leone. Dakotas volunteers will unpack the boxes as solar oven assembly and teaching begins in those countries.
So how did Raymond become SOP Workshop-South after nearly 18 years in Volga, SD? SOP founder Rick Jost decided to retire last spring and Marj Evans-de-Carpio was selected as director. Rick elected to keep volunteering at the workshop/warehouse in the large garage at Rick and Lorna's home in Volga, SD, near Brookings.
Later in 2017, Rick was ready to fully retire and requested that Solar Oven Partners find a new space for the workshop and shipping operations, so a search began.
Three years ago, SOP Board of Directors President Gene Bethke purchased a former mercantile/bank building in Raymond as a hunting lodge rental. With lots of space to house volunteers, plus room for workshop and storage, its location just off US highway 212 offered easy access and close proximity for many potential volunteers from the Dakotas Conference.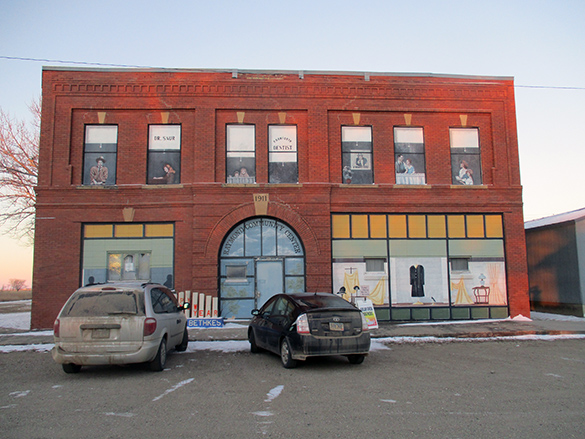 Like the space Dave and Renae offer in North Dakota, Gene and Wanda were willing to offer the building for SOP use, so the move was given the all-clear.
On Tuesday, January 16, Jobbers Movers arrived to load up the equiment and supplies from SOP's Workshop in Volga, SD. Working a 10-hour day, with two return trips, the 90-mile move was completed that night. Rick and Lorna Jost organized the Volga workshop for the move with Dale Bowne from White/Bushnell managing a forklift to load dozens of pallets.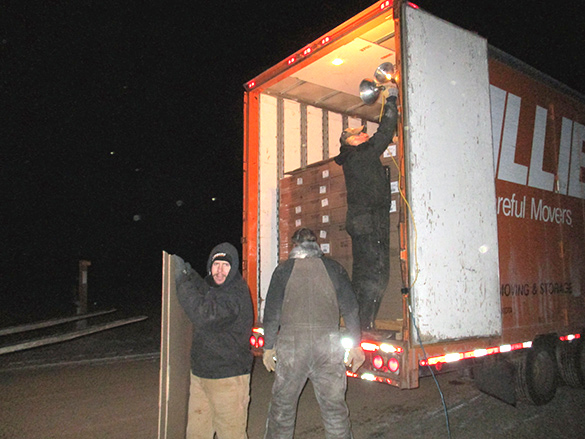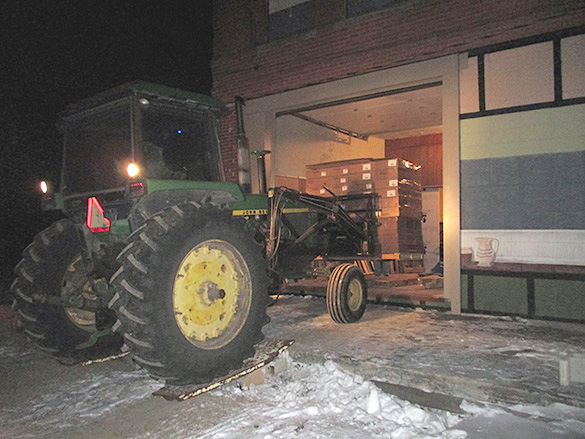 Four members of SOP's Board of Directors and approximately 10 of Gene and Wanda's friends from Raymond and Clark helped unload materials.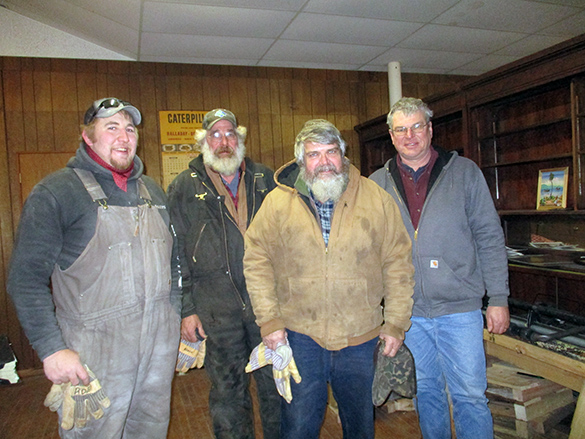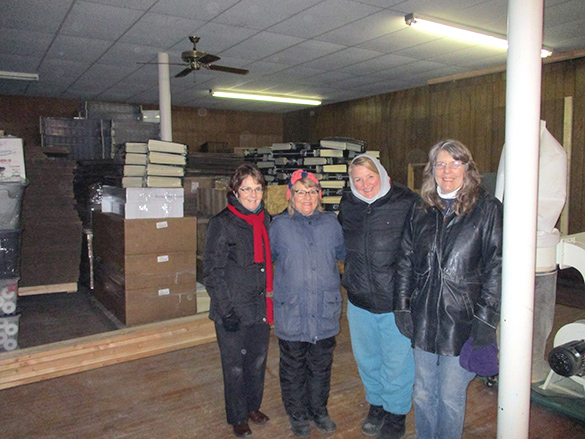 "The move, on a cold winter day, opened an exciting new chapter in the 17-year history of Solar Oven Partners, our Dakotas Conference UMC international mission project," said board member Karen Workman of Bismarck.
The "new" workshop space offers youth groups and intergenerational teams a lodging experience they might expect from a mission trip. The "living" area has sleeping space for 12-15 people, a full kitchen, two restrooms and a shower. Gene says, "It's not a four-star resort condo, but you'll probably find it as comfortable as a small-town motel."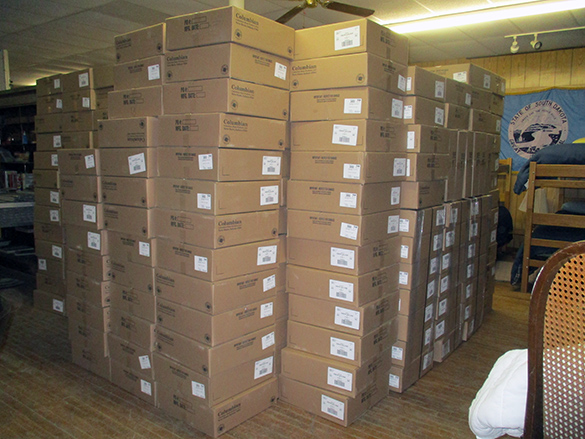 A veteran of SOP mission trips to Haiti and the Dominican Republic, Gene Bethke is an avid promoter for hands-on mission at home as he invites volunteers to come to Zeeland or Raymond: "You don't have to go to Africa for five years to be a missionary. We can do mission work by packaging ovens for shipping. We can fold metal with a crease and bend it around a pipe to create a bread pan. We can make the necessary pot holders at our churches."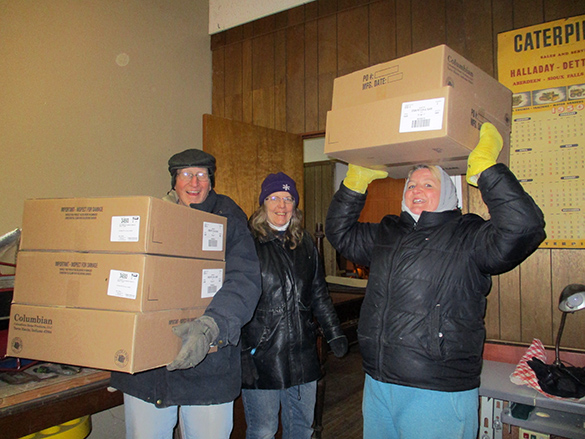 Call Marj Evans-de-Carpio at 612-226-6556, or e-mail her about future VIM trips and ways you can support Solar Oven Partners.
Call Gene Bethke to schedule a volunteer team at Raymond SOP Workshop-South at 605-233-0168.
Call Dave Silbernagel to schedule a volunteer team at Zeeland SOP Workshop-North at 701-391-9468 or 701-425-1382.