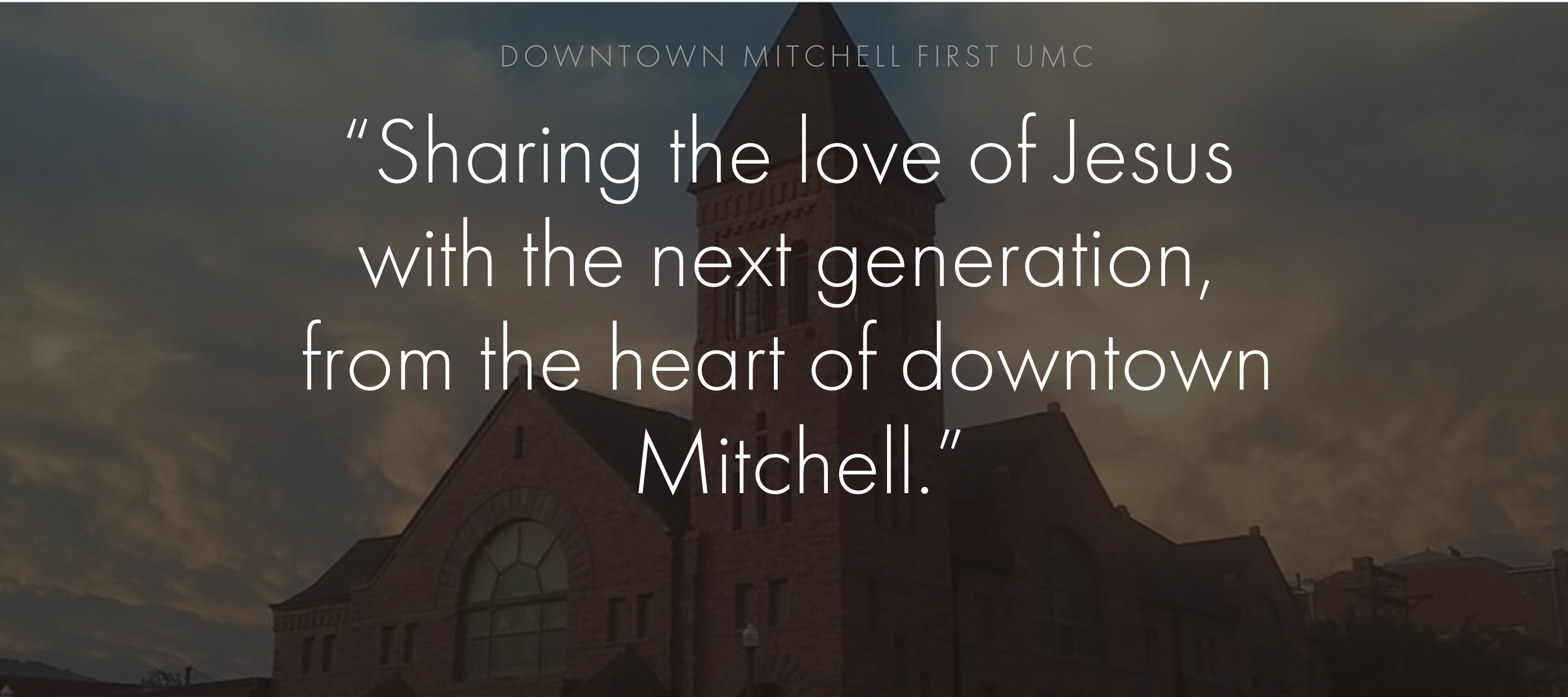 Downtown First UMC in Mitchell, South Dakota invites you to meet them at 9:30 a.m. for worship online. They are also worshipping in their sanctuary and you can catch them on KORN radio, 1490 AM at 11 a.m. You can also watch worship on the local cable channel, from Mitchell Telecom channel 110, at 11 a.m. Come let us worship!
Here is an invitation to join worship at Downtown First UMC from Rev. Keith Nelson:
You are invited to join us for worship as we share the love of Jesus from the Heart of Downtown Mitchell. We have opened our doors for public worship, but we continue to help people connect with God through worship offered on our Facebook page and also our webpage. Both links are included with this article.
Our worship service is live at 9:30 am on Sunday's but it can also be accessed any time of the day through Facebook or the Livestream link. Pastor Keith is in the midst of a sermon series called "Life & Faith Disrupted." In this sermon series we are working our way through Jesus' Sermon on the Mount, and how disruptive Jesus' words on Kingdom Living were in his day, as well as for life and faith yet today. Join Us!!