UMConnect

What is UMConnect?
The name UMConnect stands for United Methodist Connection, a robust video conferencing system shared by the Dakotas and Minnesota Conferences. The system allows people to meet and interact by real-time voice and video via a laptop, desktop computer, tablet, smart phone or a videoconference room. The platform is currently hosted by Zoom.
Who uses UMConnect?
UMConnect is to be used by United Methodists in Minnesota, North Dakota and South Dakota and across the connection. Priority is given to conference groups that are conducting business on behalf of the Dakotas or Minnesota conference or the episcopal area office. These groups are identified in the official journal of the conferences.
How do I participate in a meeting via UMConnect?
Using your personal device: You will be sent an e-mail invitation with a link to "Join the Meeting". You can click on the link and join directly from your internet browser, or download the Zoom App (Zoom Client for Meetings) —if you are using for the first time–and join the meeting. See this Zoom How-To page for tips on getting started with Zoom on your laptop or other personal device.
Using a "room system": We have two conference rooms in the Dakotas Conference office which use a professional camera and microphones to join a meeting. We also have two portable systems which can be temporarily used for groups at any location with high-speed internet.
By telephone (voice only) simply dial (312) 626-6799 if you are in the central US region, and follow the voice prompts. You will need your unique Meeting ID from your e-mail invitation, and enter it when requested. Other access numbers can be found here.
Helpful hints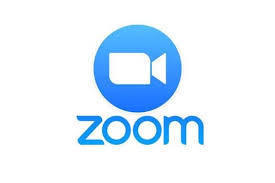 Before the meeting happens:
Set up your laptop, phone, or tablet's camera at eye level.
Test your connection any time by going to this Zoom Test Meeting.
To avoid dropped calls, an ethernet cable is better than a wireless internet connection.
To avoid echo, use a headset, earbuds, or earphones.
Close other unnecessary computer programs or apps.
Minimize distractions. Be in a quiet place.
Enjoy this video about videoconference preparation and etiquette.
During the meeting:
Arrive early. Don't get caught fumbling your way into the meeting.
Mute yourself when not speaking. Coughs and keyboard clicks are louder than you think.
Consider your impression. Ensure you have good camera angle, background, and adequate lighting.
Need assistance?