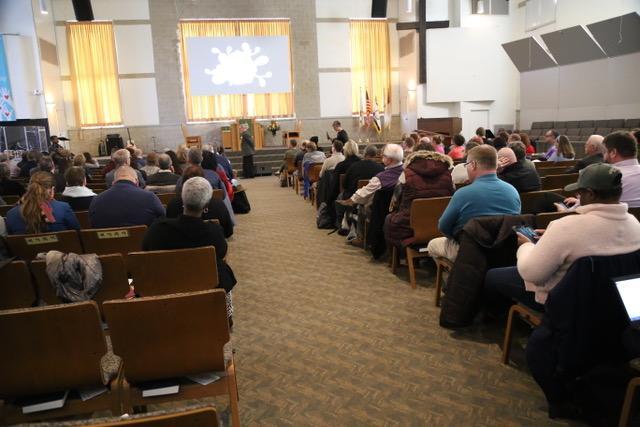 Statement from North Central Jurisdiction delegates
General and jurisdictional delegates from the North Central Jurisdiction released a statement from their Nov. 8-9 meeting in Wheeling, Ill., acknowledging and apologizing for harm to LGBTQ individuals in the past and for the potential harm that could begin Jan. 1, 2020, when the Traditional Plan goes into effect. That plan strengthened church restrictions against the ordination of gay clergy and same-sex unions. The delegates also called for a moratorium on complaints related to same-gender weddings and LGBTQ identity and credentialing and said they want to elect bishops in 2020 who will join in these commitments. Read press release
Comparing plans headed to GC2020
A new chart summarizes and compares proposals that have been submitted from various groups to General Conference 2020 about the future of The United Methodist Church. The chart does not include plans from individuals. View chart
Church ratifies women's equality amendment
(UMNS) - After a revote, United Methodists around the globe have amended the denomination's constitution to proclaim, "men and women are of equal value in the eyes of God." The newly adopted measure also commits United Methodists to work toward ending discrimination against women and girls. "While we still have much progress to make, this is an indication that we as a church do acknowledge and embrace women at every level of the church," said Bishop Tracy Smith Malone, president of the United Methodist Commission on the Status and Role of Women. She also leads the East Ohio Conference. More here.
COB elects officers. announces bishops' assignments to agencies, boards
(COB) - The Council of Bishops elected officers and has announced the assignment of bishops to the boards and agencies of The United Methodist Church for 2020-2024 quadrennium. Bishop Bruce R. Ough of the Dakotas-Minnesota Area will serve as the executive secretary for the Council of Bishops. More here. Read the assignments for bishops here.