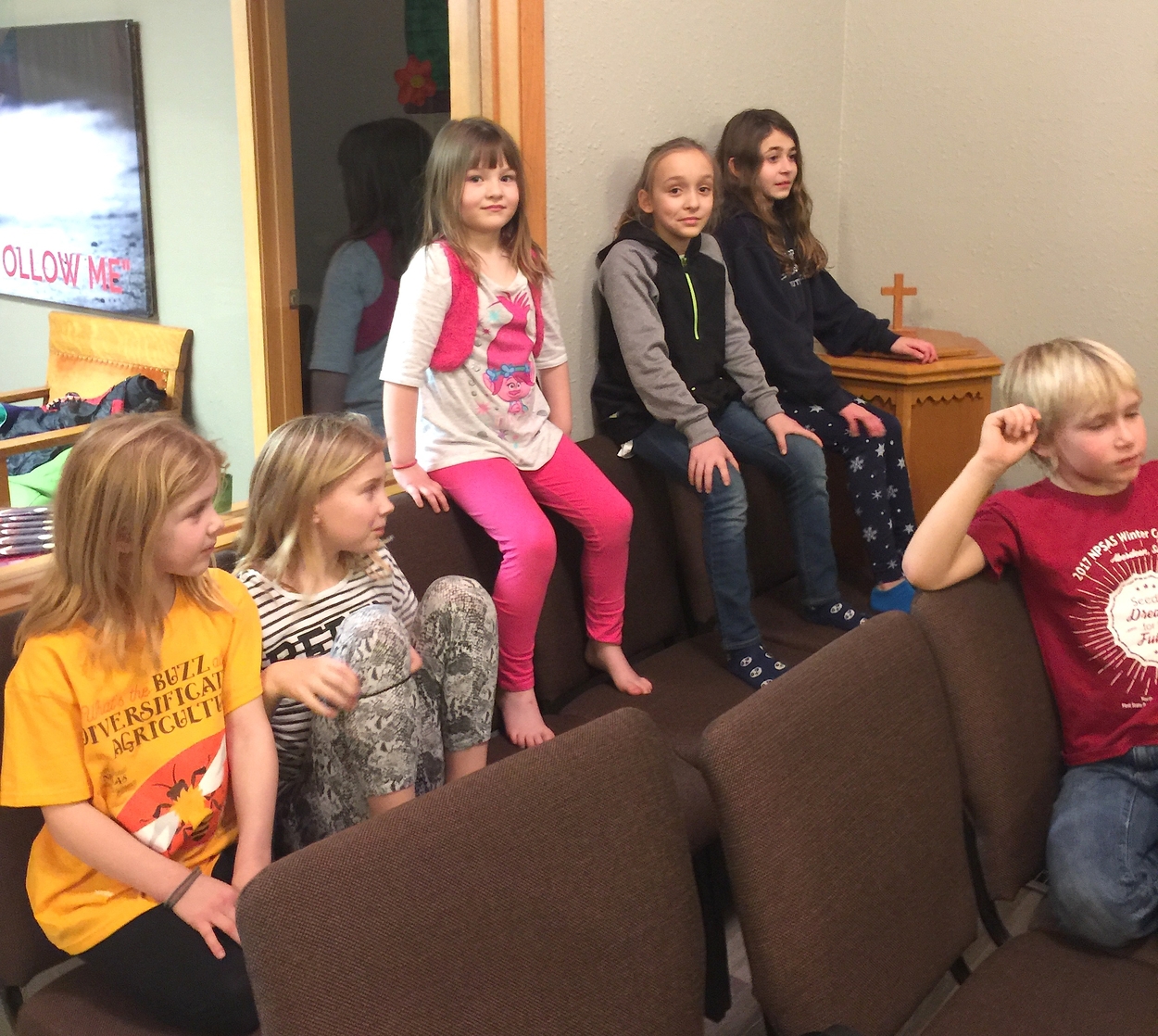 Center United Methodist Church is opening the doors of the church to the community, in northwestern North Dakota. "We saw a need within our community to have a place where children and teens could come and find out more about God's great love for them," said Pastor Cory Thrall. "We currently have kids from age six through high school join us for a time of worship, games, and interactively experiencing God's love in their lives."
The population of Center, North Dakota is 563. There are more than 60 kids and eight adults developing their passion for Christ every Wednesday night at Center United Methodist Church.
It all started when a group of people recognized that none of the churches within the community were engaging the children and teens in Center, North Dakota. Thrall said, "God called them to change that! It started small, but this year it has grown exponentially as the kids tell their friends and families."
It takes a crew of people who are in love with Jesus, have passion for Christ and are committed to helping. "If someone can only help once a month that is fine as long as they are passionate about sharing God's love with the kids," said Thrall.
There are two team leads. Greg and Lindsey Thies are in charge of the teens and Tracy Barns is in charge of the younger children. They work hard at creating a fun and God-filled atmosphere. There is also a large team of people who feed the children and the adult volunteers, including set-up and clean-up crews.
On Wednesday evening, the kids start out by eating a meal together. After the meal the kids worship together by singing and praying. Then the kids break off into two groups and play a game or two. The youth divide into small groups to experience God's love through story, art or any activity that helps their hearts and minds see God's love for them.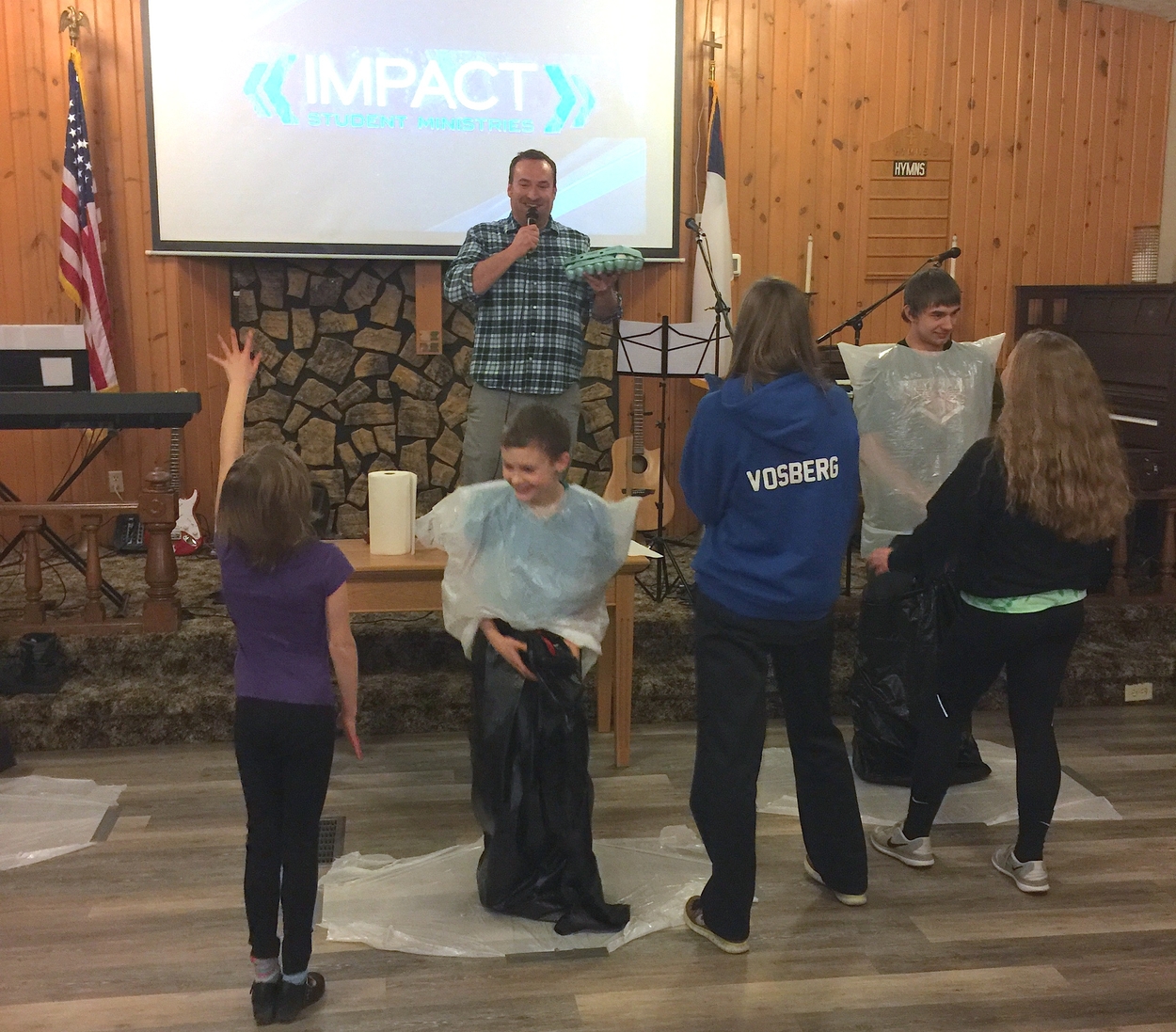 The youth ministry is impacting the church and community in Center in many ways. Other churches support the youth group and encourage their kids to come. "Many children have never been to anything like this before and so when they experience a Wednesday evening at Center UMC they go home and tell their parents. The parents are amazed and become curious about the church. Many families have come to check us out, which gives us the chance to share the Gospel with them," said Pastor Cory.
There is one volunteer, who is well known to the children, because she works in the school cafeteria. All the kids wave and say "Hi" to her, when they see her on Wednesday night. At least once a week a child will come up to her at school and say, "I am so sorry that I will not be there is week! I will miss you guys!"
Thrall describes that when there was a break from Wednesday nights for the Christmas holiday the children were disappointed that we were not meeting. "They crave God's love in their lives," he said.
The largest cost to the program is food and technology. A grant from the Dakotas Conference helps to feed the children of Center. Thrall noted, "For some of the kids it might be the only nutritional meal they receive outside of school lunch. Many improvements were needed to the sound system in order for us to have a live worship band. These funds have helped us to feed the children, not only with nutritional food, but with spiritual food that helps them grow in Christ."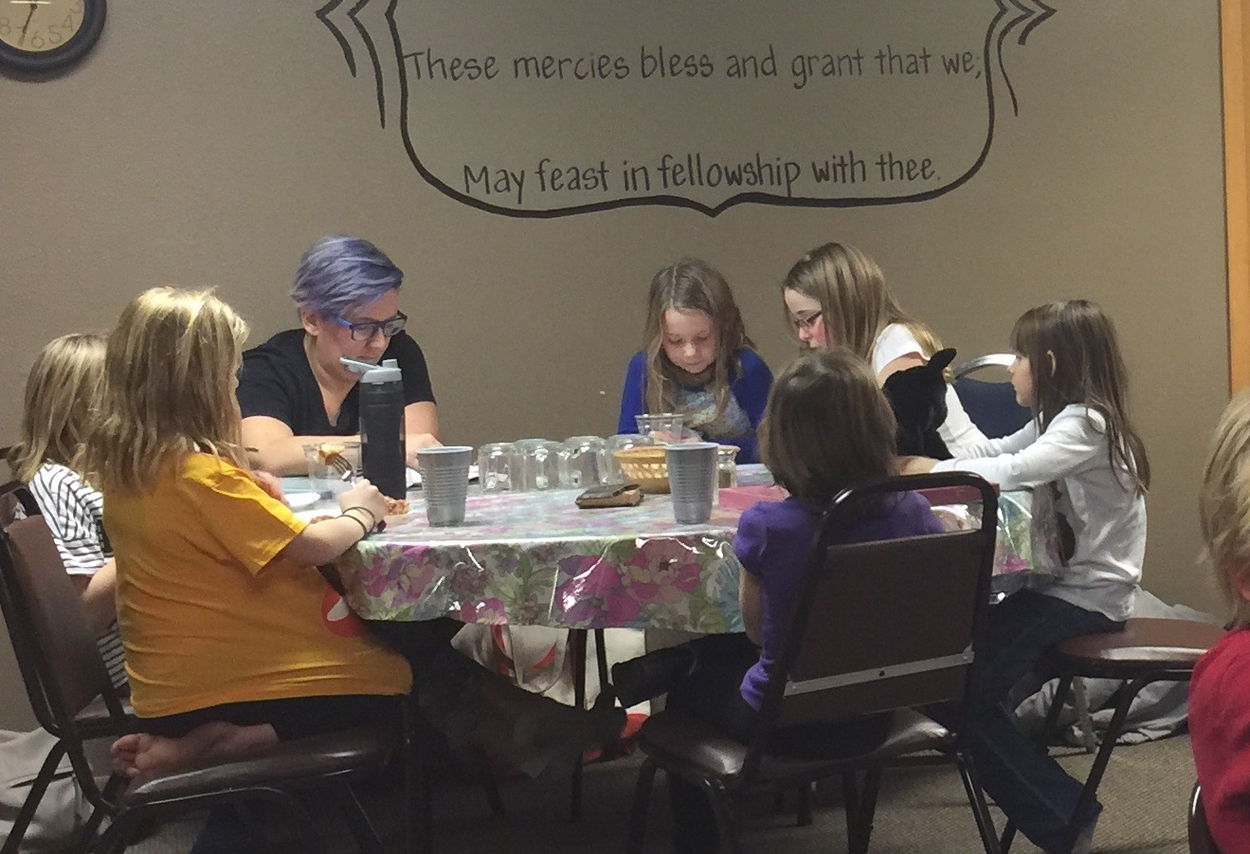 What is the next step? The program is outgrowing a space at a rapid pace. Center UMC will need to add on to the building or find an existing building that they could rent or purchase.
"The dream is to have a building that has a gym and rooms for each of the age groups to meet in. We would also use this facility as an afterschool mentoring program, where kids could come and play while trained volunteers would become active, interested participants in the children's lives. We want to invest in the children of Center, North Dakota by depositing God's love into their lives," said Thrall.