By:
By Rev. Lori Broschat, Devils Lake UMC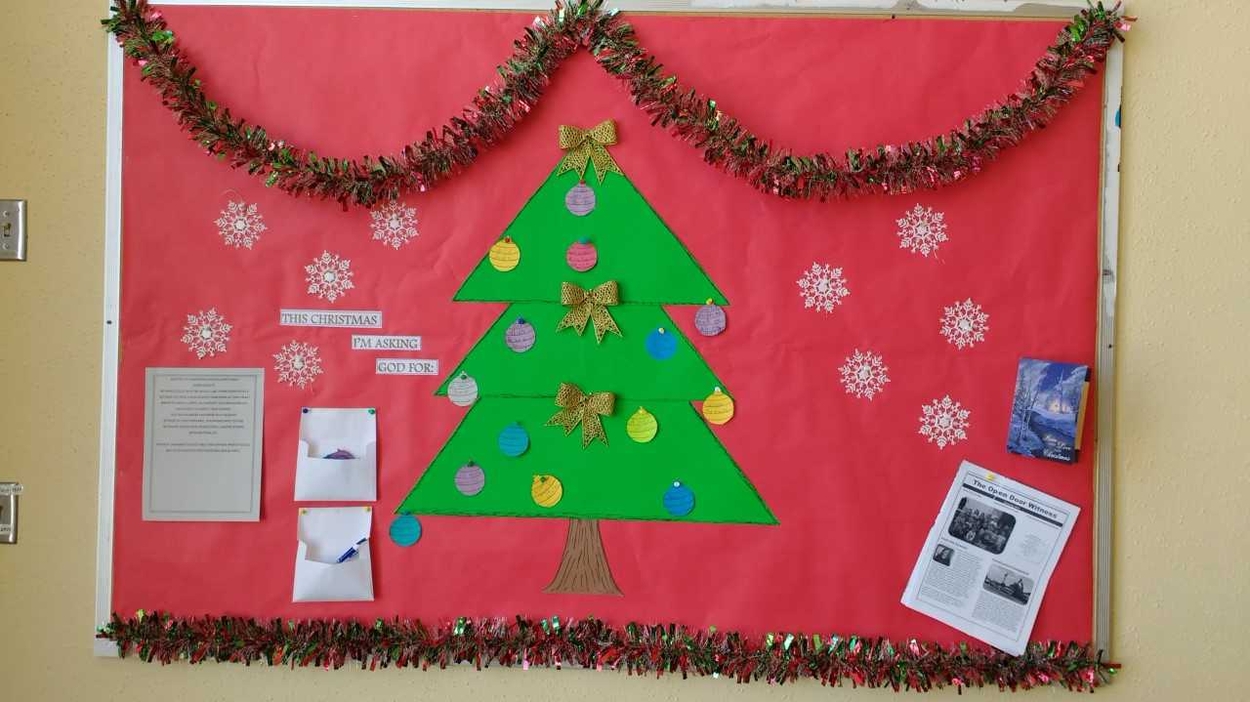 This Christmas First United Methodist Church in Devils Lake, North Dakota tried something new. A paper Christmas tree was created on a bulletin board with the heading "This year I'm asking God for…"
People were asked to write something on a paper ornament they would like to have in their lives or, something they would like to be free of. No names, just wishes were posted.
Lots of ornaments decorated the tree. Ornament wishes included things like peace, a sense of calm, good health, a world at rest and many more.