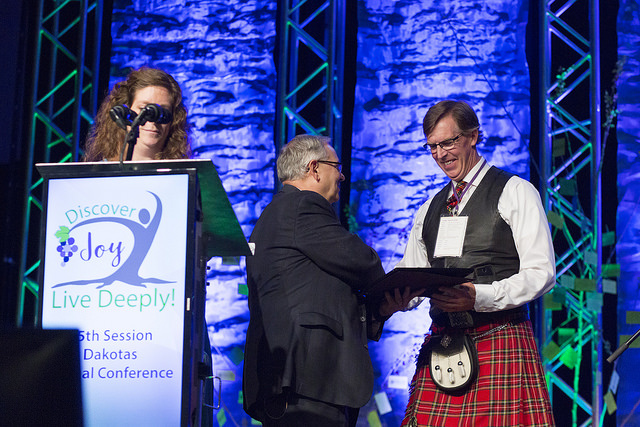 Several years ago, the Dakotas Conference made a shift in how it approached ministry to college-aged students. Young Adult Campus Ministry grants were established to equip and inspire churches with college student or other concentrated populations of young adults in their town reach beyond their walls and be in ministry with these young adults.
Rev. Scott McKirdy and Spearfish United Methodist Church have received grants for several years. McKirdy is this year's Francis Asbury Award—an award that recognizes individuals who have made a significant contribution to fostering the church's ministries in higher education at the local, district, or annual conference level of the church. Scott is an individual who has taken this call seriously. Through some grant funding but primarily through the desire to reach this vital mission field in their backyard, he has led his church to welcoming and nurturing college students in their community.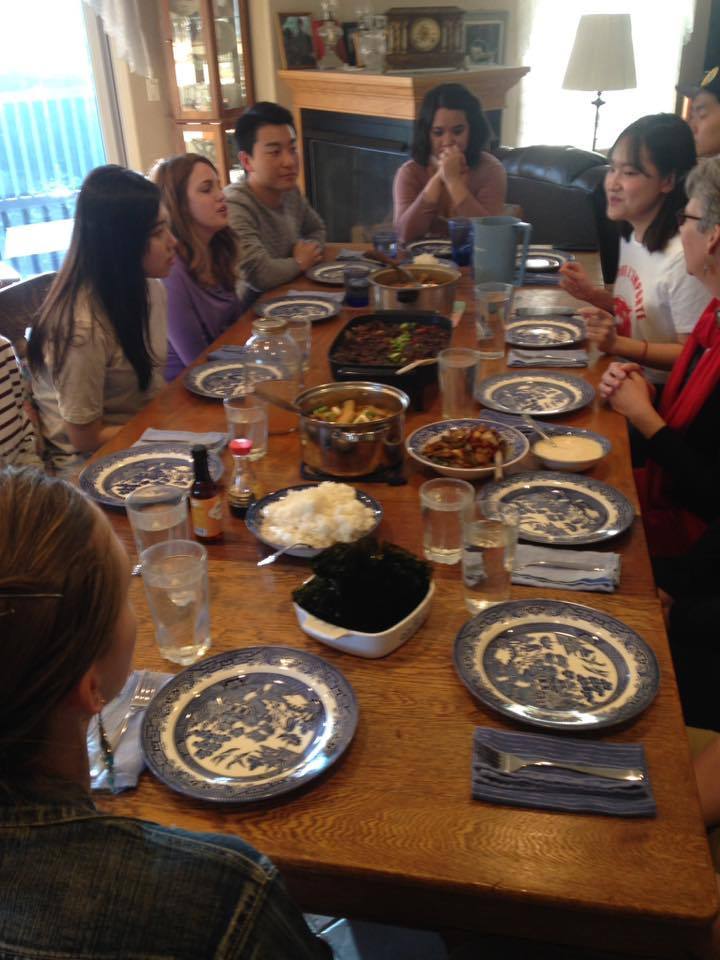 Scott was appointed to serve Spearfish United Methodist Church in 2011. He brought to this college town heart for helping youth and young adults recognize their gifts and tune their hearts to hear God's calling. He has put his own gift for mentoring young people into practice as he has led Spearfish United Methodist Church to not only reach out to the students of Black Hills State University (BHSU) but also to make a place for them in the life of their congregation.
Pastor McKirdy and Spearfish UMC integrate college students into the life of the church by inviting them to the tech team, choir, teaching, and more. They feel a sense of belonging away from their home church. Pastor Scott models and teaches his congregation to be caring and loving and to nurture these young people in their life and faith.
Scott and his wife, Colleen, also open up their home on Sunday evenings for college students to enjoy a home-cooked meal and a space to talk about their faith journey. He provides guidance and support over cups of coffee and is always praying and intentional about looking for that next opportunity to serve, to raise up, to mentor, to grow more disciples.
He is responsible for helping many students discover their call to ministry. Beyond just the students at BHSU, Scott and the Spearfish congregation regularly welcome Elisha inters to have an incredible experience of what it is like to serve in the life of a church. Whether it's in full-time pastoral ministry, as a missionary or in politics, Scott is gifted and passionate about making sure young adults hear and respond to God's call.