By:
Doreen Gosmire, director of communications, Dakotas Conference
"The applied projects are beneficial. There is a lot of information and resources that have been gathered and shared. I am thankful for the opportunity to develop a three-year plan to access, design, and implement different worship styles for our congregation." These are the words of Pastor Mark Erhmantraut, who serves as the senior pastor at McCabe UMC in Bismarck, North Dakota and is a participant in the Nonprofit Church Leaders Certificate Program (NCLP).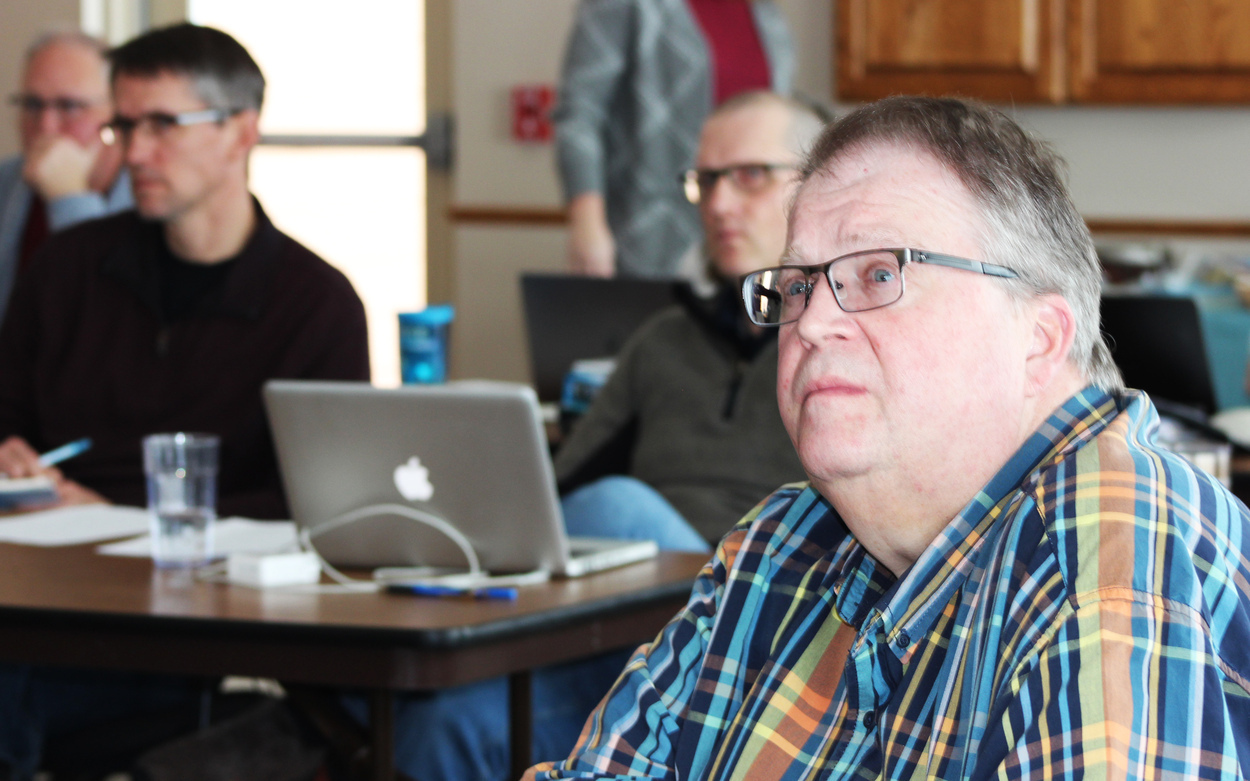 Ten Minnesota pastors and eight Dakotas pastors, who are participants in the NCLP, recently presented their applied projects. The applied projects are designed to connect course content to each pastor's professional work environment.
Pastor Brenda King, who serves three United Methodist congregations in Minnesota —First in Appleton, Zion in Bellingham, and First in Correll — shares that the coursework and applied projects are relevant for all sizes of congregations. "Small churches face the same issues and needs that larger churches face. For example, the need for churches to plan and manage finances does not change," says King.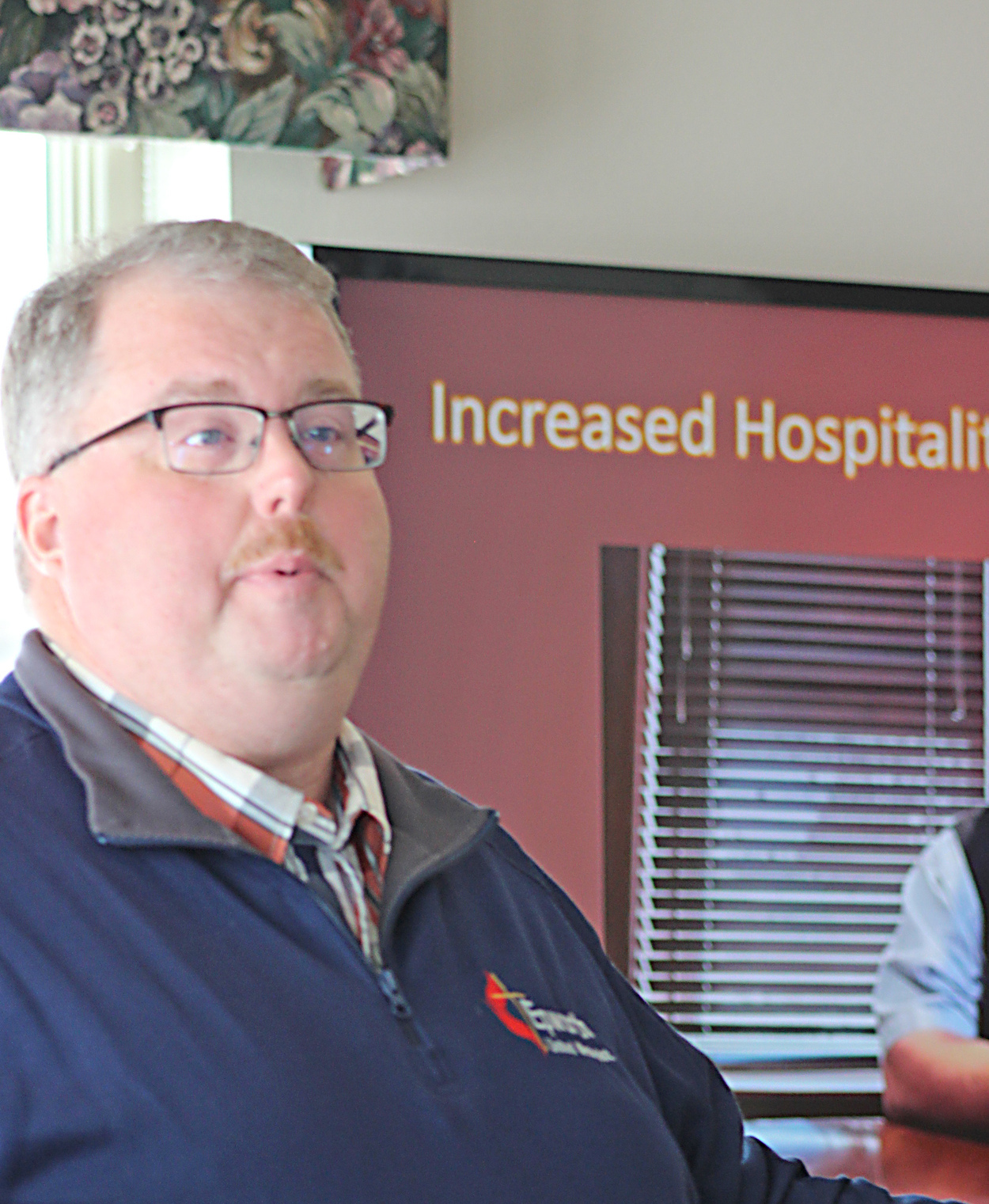 Dakota Wesleyan University and the Dakotas-Minnesota Area of The United Methodist Church launched the first cohort of participants for the non-profit church leadership certification program in July 2018. The program is supported by a $1 million grant from the Lilly Endowment. King's applied project was developing, documenting, and implementing management guidelines and processes for each of the congregations that she serves for: funerals, weddings, confirmation, building access, and more.
"In a small church, it is assumed that we know what to do and that everyone understands. However, that is not the case. This was also a chance for each of the churches I serve to look at efficiencies. We formed community groups that saw how this could be useful," she said.
Pastor King shared that one of the key concepts from her courses that guided her was Scott and Jaffe's change model. "I got some push back at first but as we looked at things in committees and groups, they began to see how having a defined process could be useful," she says. King's coursework and project are already having an impact. She says, "On December 23 we were facing the fact that the church would not be able to pay our church apportionments. I put into place some of the concepts and guidelines I had learned in the class about financial stewardship, telling stories of transformation. We raised the $9,000 that was needed. That was huge!"
One of the activities for Pastor Erhmantraut's applied project is a two-day event, Resonate, to enhance skills in the areas of worship, preaching, creation, design, and delivery. "We have a team that is in the process of conducting a worship audit. We're looking at style, times, visual appeal, and attracting more people. Jason Moore, of Midnight Oil Productions, is the lead presenter for Resonate," says Erhmantraut.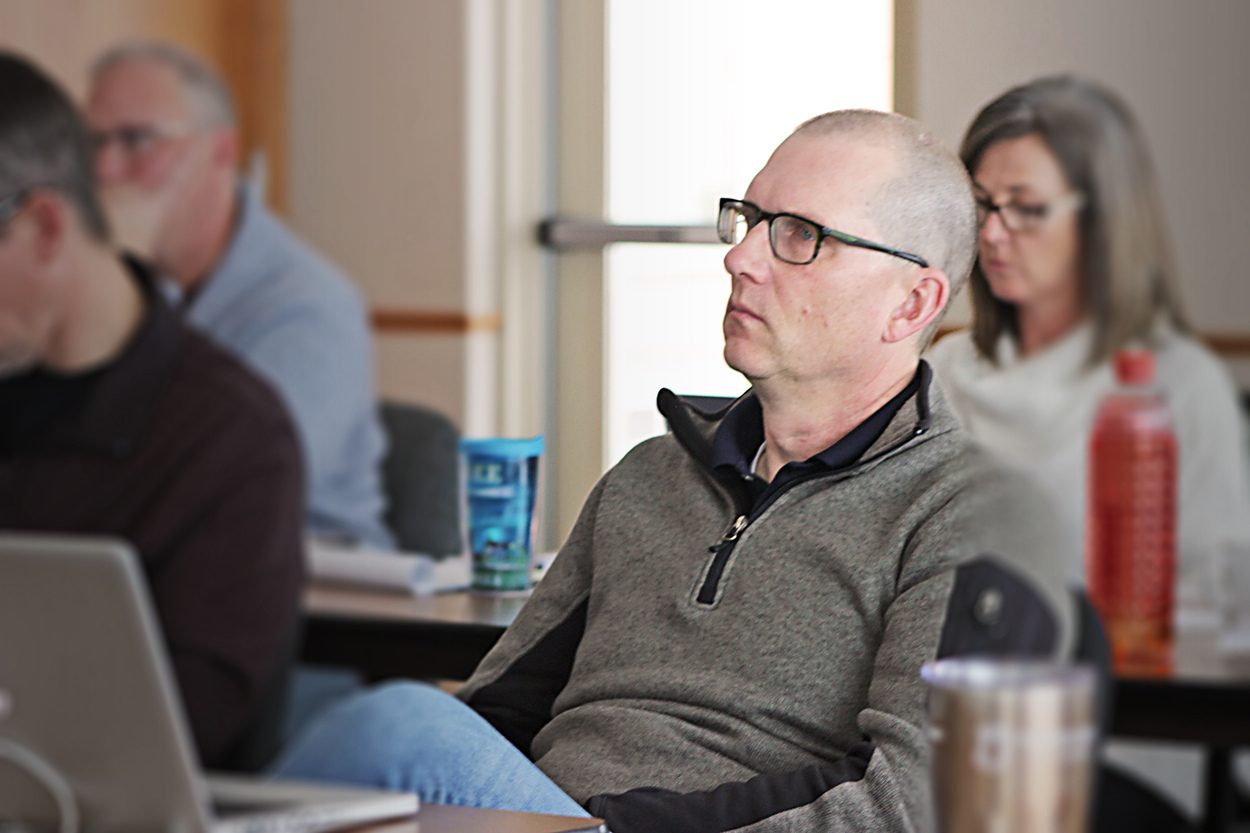 His coursework has guided him to ask critical questions as Pastor Mark leads his congregation. Issues like: How can we move from being reactive to proactive in budgeting? How do we form teams? How do we communicate?
The 2018 NCLP cohort participants continue their coursework and will complete their second applied project in May. The applied projects are designed to connect course content to each pastor's professional work environment.
The Nonprofit Administration for Church Leaders is a one-year certificate program in which students take four online graduate courses (each of these courses is worth three credits and transpires over the course of a three-month period); execute two applied projects (each of which is worth three credit hours); and attend three face-to-face meetings (each of which is worth one credit hour).
The courses combine critical topics in non-profit leadership to meet the needs of church clergy. Courses feature church leaders who have successfully applied relevant content practices in their respective ministry settings. The courses in the 21-credit program are: The Path of Stewardship I, Financial Stewardship: 21st Century Resource Development and Management, Stewarding Human Resources, Applied Project I, The Path of Stewardship II, Stewarding Vision, Stewarding the Church, Applied Project II, and The Path of Stewardship III.
A second cohort will begin in July. Participants in the new cohort will be: Nicole Anderson, Andy Bartel, Lori Broschat, Andrew Buschena, Henry Dolopei, Karen Evenson, Peggy Hanson, Michelle Hargrave, Geoffrey Hilton, Shawna Horn, Erica Koser, Karl Kroger, Clay Lundberg, Scott McKirdy, Becky Jo Messenbrink, Kris Mutzenberger, Laura Nordstrom, Becky Sechrist, and Rachel Warner.
There are still open slots for five more participants. To inquire about participation in the next cohort, click here.
The 18 presenters' applied projects included stewardship campaigns, capital campaigns, management of staff and volunteers, church policies and procedures, budgeting practices, and assessment tools. The applied projects for the NCLP 2018 cohort were:

| Presenter | Church | Title | Decription |
| --- | --- | --- | --- |
| | | Three-year plan for worship and staffing | Developed a three-year plan for worship and staffing. |
| | | Church policy and procedures manual | Creation of a policy and procedure manual that includes guidelines and best practices for each of the four churches being served. |
| | | Financial disaster team —Financial health assessment tool | Creation of Financial Health Assessment Tool to help churches determine the primary strengths and challenges of the local church. |
| | | System of recruitment and management of staff and volunteers | Developed a process for recruitment, equipping, communciations, and governing volunteers and staff. |
| | | Creating a Right-Sized Budget | After losing 20% of the budget when a renter vacated the building, the budget needed to be right-sized to eliminate the budget deficit. |
| | | Transformational stewardship | |
| | | Organize staff and volunteers to efficiently pursue the mission | The stewardship plan supports and generates the resources to live into the vision of the church. |
| | | Financial stewardship for local church | Created interactive Stewardship materials and a plan for stewardship communication. |
| | | Create a culture of generosity leading to increase in time and money. | Created stories that tell generosity, small groups, and intentional sermon series. |
| | | Developing a culture of generosity | |
| | | Stewardship of human resources | Creating a stewardship team that would be focused not on raising funds for the budget, but helping people to give their gifts to God. |
| | | Stewardship program development | Developed year-round stewardship process that develops generous givers to a missional budget. |
| | | Generosity campaign launch | Developed a process to launch a generosity campaign using a team, social media, branding, and a living Gospel class. |
| | | 2019 strategic plan | Identified vision, mission, purpose, strategies and ministry team structure. |
| | | Clergy and church annual assessment | A tool for churches and pastors with a system on annual focusing clergy identification of strengths and growing edges and develop a plan of goals for professional and personal growth. |
| | | Financial health and finance practices | Developed healthy financial policy and procedures, created a legacy fund, connected practice with mission and purpose. |
| | Portland UMC | Multi-Generational Giving Strategy | Create a culture of healthy givers, increase electronic avenues for giving, and increase giving to endowment. |
| | | Success following a capital campaign | Sharing the stories of a successful capital campaign lead to increases in: small groups, connection with other churches, visitors, and members. |