By:
Doreen Gosmire, director of communications, Dakotas UMC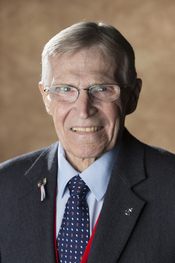 When Jeffrey Neuberger retired from his work with the federal government, he answered God's call to ministry.

He accepted a position working at the Care Center in Strasburg, North Dakota. Neuberger found himself filling in for pastors. He also conducted services at the Strasburg Care Center.

Pastor Marlin Sapp encouraged his call and he soon found himself leading adult and youth Sunday School programs, working with the food pantry, participating in the ministerial group, and working with the Kid's Club at the United Methodist Church.

The path God had placed on his heart became very real, "I am extremely excited about my calling and I will do everything I can to serve God," said Neuberger.

He entered the process to become a licensed local pastor and was assigned to serve at Park River and Fordsville Churches in North Dakota. Pastor Jeffrey is now serving at St. Mary's Hospital in Pierre, South Dakota.
Pastor Jeffrey will retire as a licensed local pastor on July 1, 2021.