By:
Doreen Gosmire, director of communications, Dakotas UMC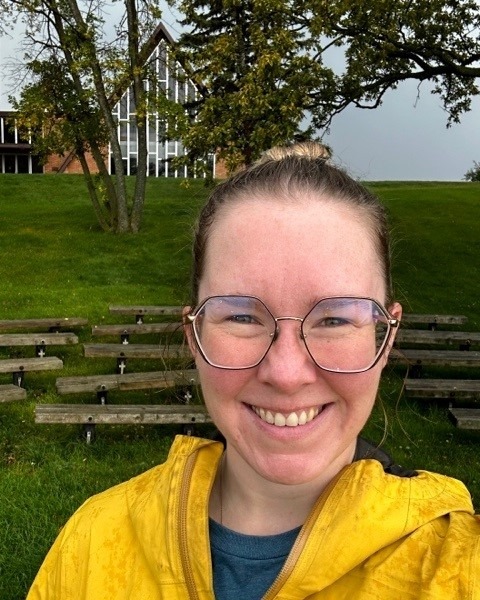 The Dakotas United Methodist Camp and Retreat Ministries announces that Rev. Nicole Anderson, an elder in the Dakotas Conference and long-time supporter of Dakotas Camp and Retreat Ministries, has been named the new director of Lake Poinsett Camp and Retreat Center (LPC).

Pastor Nicole has strong ties to the Dakotas Camp and Retreat Ministries. She has served many years as part of the summer staff team and as a program dean. She is an active Dakotas-Minnesota Area Camp and Retreat Ministries Council member. Read more.

"I am overjoyed that Nicole has accepted our offer to become LPC's new director. Nicole has done an outstanding job throughout the fall in the interim role," said Keith Shew, Dakotas-Minnesota Area Director of Camp and Retreat Ministries. "She's provided excellent leadership during this time of transition, not only to the tasks at hand but with care and thoughtfulness for the future. Our Dakotas-Minnesota camping leadership team is thrilled to work alongside Nicole in this new way."

Nicole has been serving as Lake Poinsett's interim director since August 21. Christy Heflin, who was serving as the director at LPC, left for another job opportunity. The camping ministry is a passion of Anderson's.

"I am passionate about camping ministry and excited to be the director," said Nicole. "As the director, I look forward to diving into connections with our United Methodist churches, the Lake Poinsett community—which is constantly growing, and building new partnerships."

Shew shares that her passion and commitment are reasons she will be a great director. "If you know Nicole, you know her passion and commitment for camp and retreat ministries," said Keith. "Nicole serving as director of LPC is a great fit for her gifts and an excellent fit for our ministry. I am grateful for the many blessings Nicole brings to this position."

There have been several improvements to the buildings and grounds at LPC, including a new storage and repair shop, a new deck on Living Waters Retreat Center, the removal of older cabins, and the addition of playground equipment. Anderson looks forward to continuing improvements.

"We have a $14,000 grant to do some upgrades on the director's house," said Pastor Nicole. "We need to plan to rebuild the main hall with the kitchen. The current facility is a remodeled bar and dance hall from the 1960s."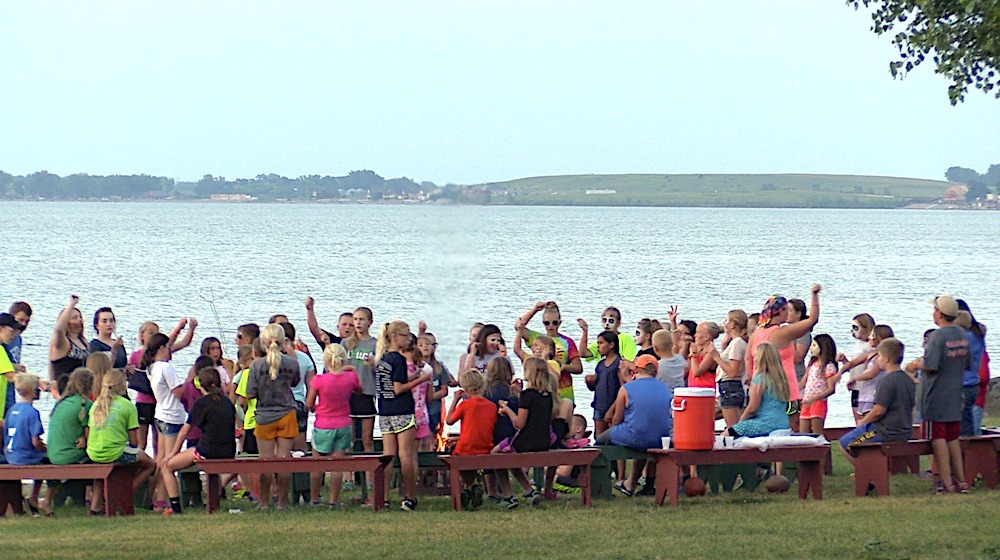 This past summer, LPC served more than 600 United Methodist campers from churches across the Dakotas. Two hundred campers from groups not directly affiliated with the United Methodist Church engaged in programs at LPC.

"Collectively, we saw 800 campers coming into this space for programming," said Pastor Nicole. "United Methodists campers followed the curriculum, 'What is in a Name?' They explored what it means to be called and to live into that calling. 4-H campers learned about finance—how to budget, invest, and financial stability in our lives. At 4-H campers also learned from Game, Fish, and Parks about different animals that live around the camp. The Camp for the Deaf and Hard of Hearing kids was a chance for campers to be with others experiencing the same situation."

Anderson is getting the camp ready for winter with assistance from Matt Glaser. She looks forward to the 2024 camping season using the curriculum "Linked by Love." Pastor Nicole is working with camp deans to set goals and benchmarks.

"We want to set goal-oriented outcomes for different milestones in camping. For example, you may come to Grandparents and Me camp or Teddy Bear Camp for 24 hours. How do we prepare those camping to engage in a three-day experience? Or middle school students for high school camp? Those are some examples," she said. "We need to send every camper away with tools and blessings as they journey in their faith life."

Pastor Nicole will transition from serving as a local church pastor to the camping ministry. "A lot of the tenants are the same," she said. "Pastoral ministry is about caring for people in their life and faith. Camping ministry is about hospitality and caring for a group as well as each camper. The day-to-day tasks are different. I am thinking about what small things we can do that will practice radical hospitality."

Her calendar is beginning to fill up. She is filling the pulpit at the request of clergy colleagues and, of course, taking requests for Camp Sundays. "I look forward to getting out to churches for worship and sharing what Camp and Retreat Ministries is all about," said Pastor Nicole.

She continues to live into the new position. "I recognize that this is a full circle moment for me. When I was 16, I said I would be a camp director. I didn't realize what that meant. I fell in love with pastoral ministry, and now God called me here. I am grateful to be here to serve Camp and Retreat Ministries in the Dakotas and beyond."

As this chapter at Lake Poinsett Camp begins, Keith Shew says, "Please join me and our camping leadership team in welcoming Nicole Anderson to her new position as Director of Lake Poinsett Camp!"