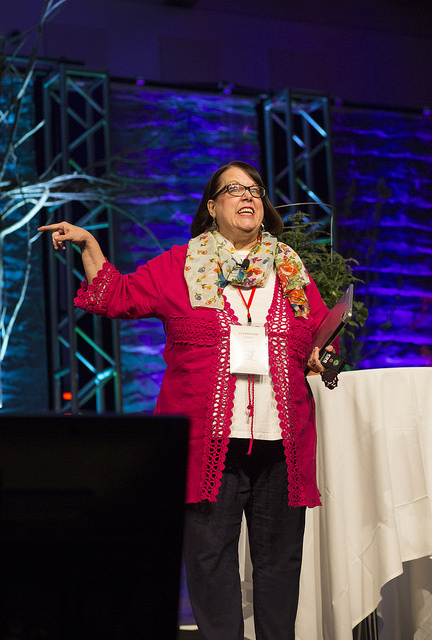 Nine churches began the journey of learning and thinking about how they can revitalize their children's and youth ministry this past week.
The teams of staff and volunteers gathered at Dakota Wesleyan University in Mitchell, South Dakota for six hours of training with Stephanie Caro. This is the third year that Caro is providing a year-long training experience for churches.
"I feel like I fit in with the Dakotas Conference," said Caro, leader of the Children's and Youth Ministry cohort from Ministry Architects. "Everyone here is so welcoming to me. They really value each other."
There are four day-long training sessions that Caro presents. Each course is divided into two topics that include:
Session one: Who you are as the current church—the blessings and joys of being a small church. How to recruit and work with volunteers.

Session two: Squaring the corners, organizational and management systems and tools. Making teaching experiential and engaging.

Session three: Vision and goal setting for your ministry, setting practical goals. Developing and nurturing excellent leadership skills.

Session four: Creating an intentional discipleship pathway for any age, even when the church is in decline. Setting healthy boundaries.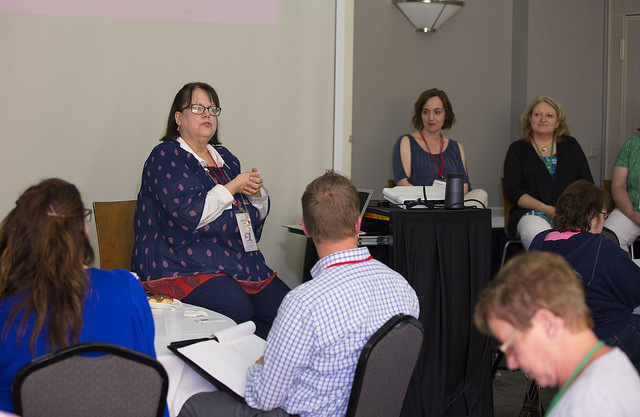 Caro says that she tries to give practical tips and tools each time we are together. "Most of the things I share do not cost money and can be done in any size church," she said.
In the third year of training, she has seen some churches make strides. "It really doesn't matter if you have five kids or 100 kids in your program. What matters is that you try new things and step out of your comfort zone."
There were 36 participants in the first day-long training. There will be three more days of training, and anyone is invited to attend. The dates and locations are October 13, 2018, at Storm Mountain Center; January 12, 2019, at Lake Poinsett Camp and Living Waters Retreat Center, April 6, 2019 at Wesley Acres Camp and Retreat Center. Contact the Office of Leadership Development by e-mail or phone 605-990-7796 for more details.
The Children and Youth Ministry Cohort is designed to assist congregations in creating healthy, sustainable youth ministries. The cohort receives funding to minimize the cost for local congregations. Learn more here.