By:
Doreen Gosmire, director of communications, Dakotas UMC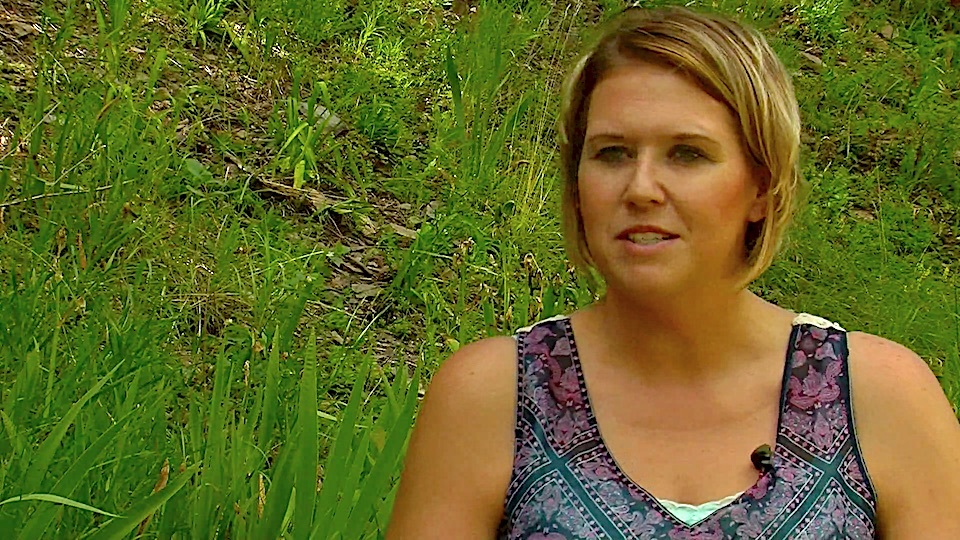 "One of the biggest things we try to accomplish is kids genuinely believing that God loves them and treasures them. We hope they walk away understanding it makes all the difference in the world to be disciples. We want them to know they can live and love courageously." That is how Pastors Karl Kroger and Kori Lehrkamp, who served as deans for the Rock that Doesn't Roll Camp for the past six summers, describe their goals for the middle-school students that attend the camp at Storm Mountain Center.
The camp has been popular for students who have completed grades 6, 7, and 8. Kroger and Lehrkamp design the curriculum to include a combination of teaching, worship, hiking, making friends, and building community. "We try to instill ways they can operate with friends, at home, or at school," Pastor Kori says.
The idea that life is made up of choices is a key to the learning at the Rock that Doesn't Roll Camp. Pastor Karl describes it this way, "We have a choice of how we are going to live this life. We try to teach the campers, also known as "Rockers," to recognize and live out the Three Simple Rules —do no harm, do good, and stay in love in God. They may make bad choices, but God still loves them."
Several campers have gone on be leaders in the Dakotas Conference. There are several members of the Dakotas Conference Council of Youth Ministry (CCYM) who were "rockers." "They're living into the world of discipleship and bringing their friends along with them. The relationships they formed at camp have led them to bring the love of Jesus to youth group and church. They are ministering right now and living that out in the world," Pastor Kori said.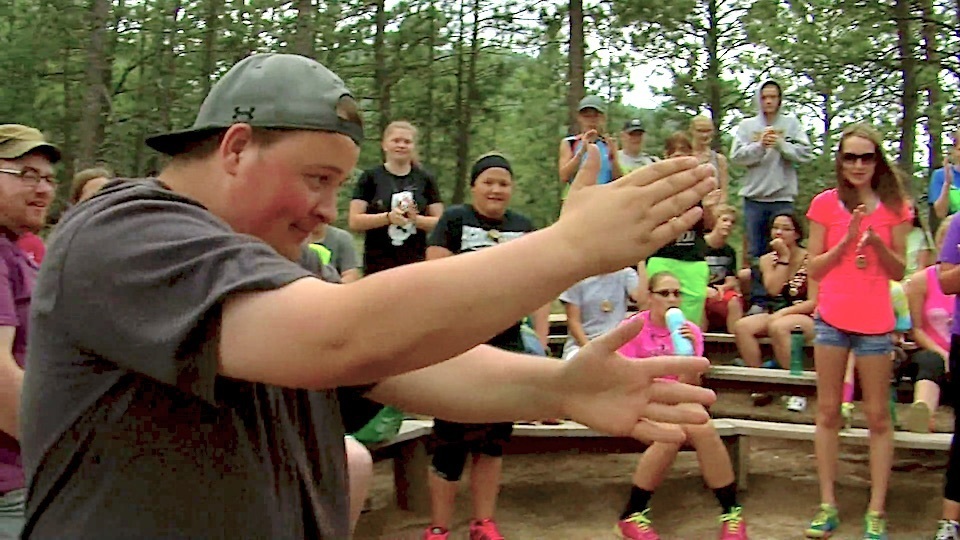 "Rockers" leave camp ready to make disciples. They experience opportunities to discuss some tough topics and be vulnerable in a safe setting. Topics include things like culture, bullying, self-harm, relationships, sexuality, music, and advertising. "We are grateful for our connection and collaboration to make this camp happen," Pastors Karl and Kori said. "We are especially proud of each camper and love them. We try to stay connected to them any way we can."
The 2018 camping season was all about disciple making. Congregations and camping staff made it all possible. There were 66 camp scholarships awarded during the 2018 camping season, totaling $10,536.00, by the Dakotas-Minnesota Camping Ministry. Dakotas conference churches supported camp scholarships in the amount of $146,500.00.
Keith Shew, who serves as the director of Camp and Retreat Ministry for the Dakotas-Minnesota Area describes the summer camp season this way. "2018 was another awesome year for your Dakotas Camps! Staff and volunteers worked tirelessly to ensure our campers experienced Christ, creation, and community in ways only time at camp can provide."
Some of the summer's most popular events, besides the Rock that Doesn't Roll camp, included: Family Camp, Circle of Friends Camp, and Minecraft Camp at Wesley Aces; Harry Potter, Treasure Seekers, and Family camps at Storm Mountain; and Parents and Me, Fish On, Mini Camp, and all of the water camps at Lake Poinsett.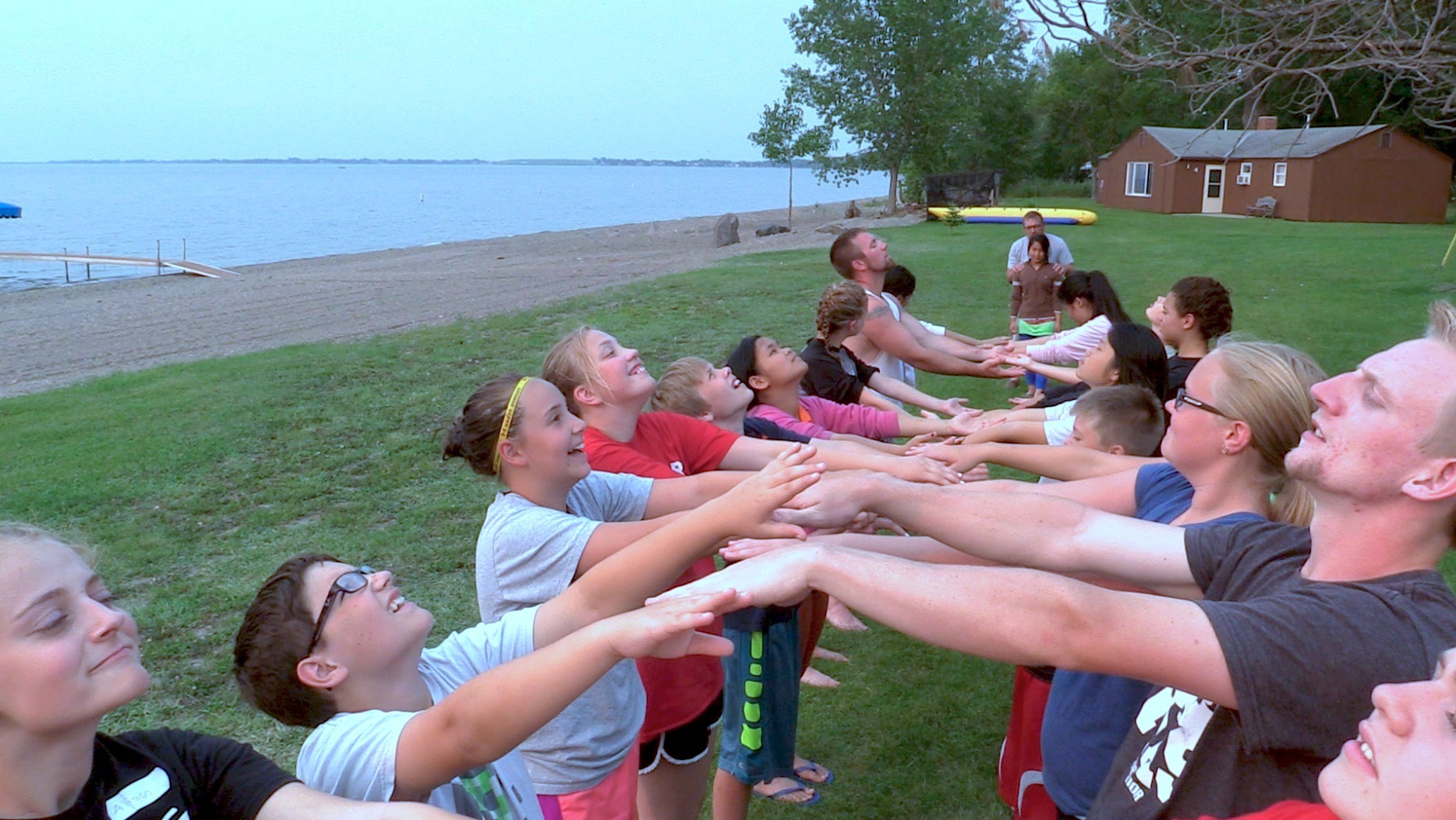 "Campers and volunteers reported back this year that they loved the food at camp, the clean facilities, the staff, and leaders with whom they worked closely," Shew says. "Campers of course like the friends they made. However, even more, campers reported the way that camp helped them see God in real ways and often new ways."
Staff are actively planning next year's events. Look for the 2019 camping brochure before Christmas. Congregations and individuals can begin dreaming and inviting someone to become a disciple through their camping experience.