By:
Donna Fisher, Solar Oven Partners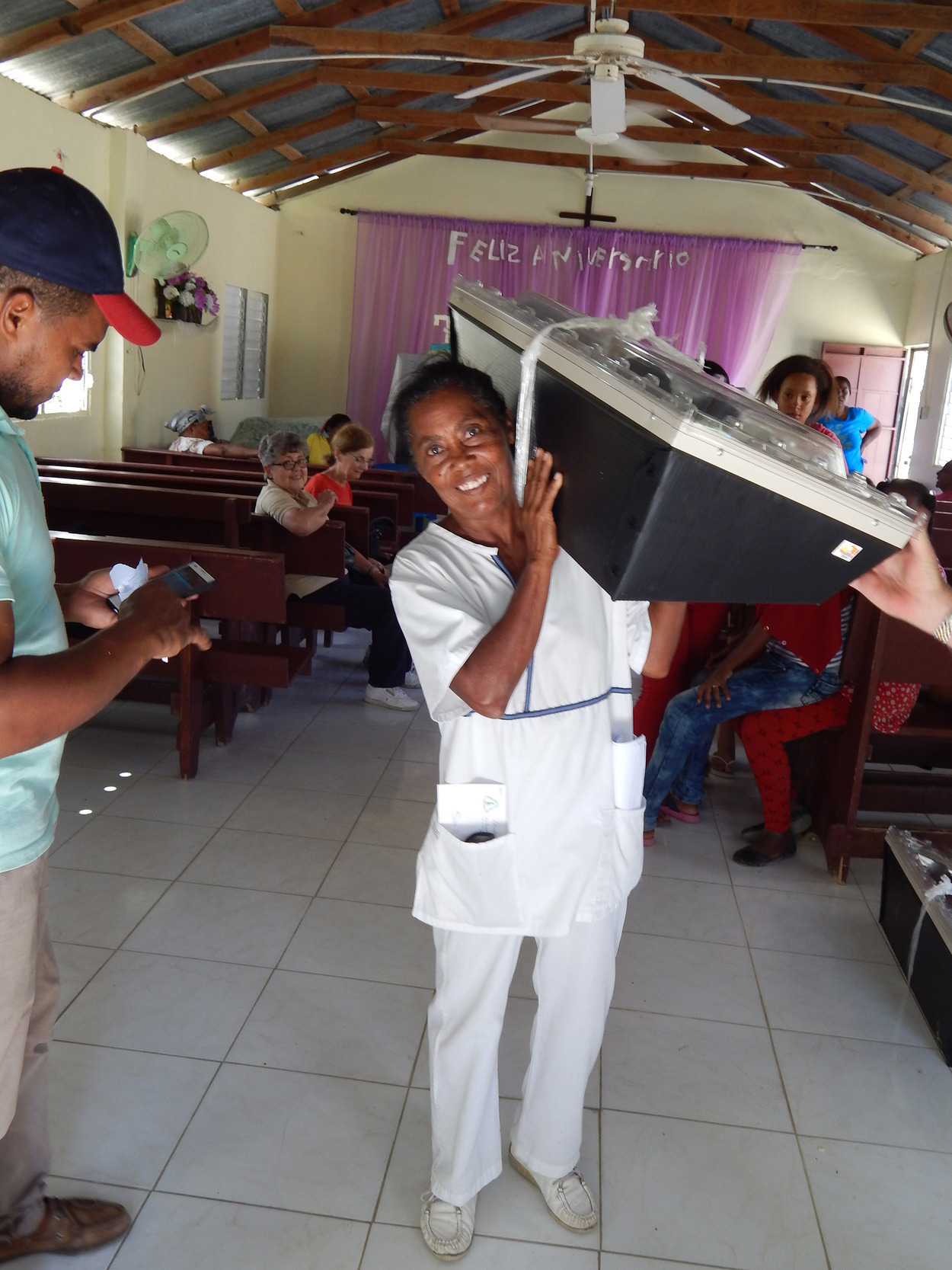 "The food turns out delicious. All the flavor stays inside. The food is healthy," says Minorca, a trained solar oven recipient in the Dominican Republic. "This is an opportunity that God gave to us, and we must be smart and take advantage of it."
Solar Oven Partners (SOP) has distributed ovens to more than 10,000 trained users. The ministry works to place ovens in the hands of the poor in deforested land. The Volunteers in Mission (VIM) ministry travels to the Dominican Republic three times a year.
For a third of humanity, a hot meal means cooking over an open fire. More than 40% of the population of the Dominican Republic lives in poverty. The women of the household are frequently balancing the purchase of cooking fuel against buying adequate and healthy food to feed the family.

Solar ovens provide relief. It is an economical way to cook food. Ovens also purify drinking water to help reduce life-threatening conditions such as diarrhea and dehydration, reducing the child and infant mortality rates from water-borne diseases.
Cooking with charcoal, the traditional fuel in countries like the Dominican Republic, is unhealthy. Solar Ovens eliminate the resulting air pollution and reduce cases of respiratory and eye disease, burns among women and children who tend cooking fires.
Give the gift of hope.
Being able to give or get "alternative gifts" brings joy to those of us who have all the "things" we need. Solar Oven Partners has prepared a 2019 brochure that gives all the information you need to provide a solar oven (or part of an oven) as an alternative gift.
Click on this link to read our new brochure, download it and then export it as a pdf. You're ready for Alternative Giving that will have continuing impact through Solar Oven Partners.
Your "alternate gift" provides the materials for volunteers who fabricate oven components here in the Dakotas. You bring solar cooking seminars to small communities in the Dominican Republic or Sierra Leone. Your gift will deliver benefits of healthy cooking, diversion of fuel costs to more food, and even potential of using the solar oven to supplement the family income.
And here's one more idea: Why not print a brochure to suggest what YOU yourself would like for Christmas?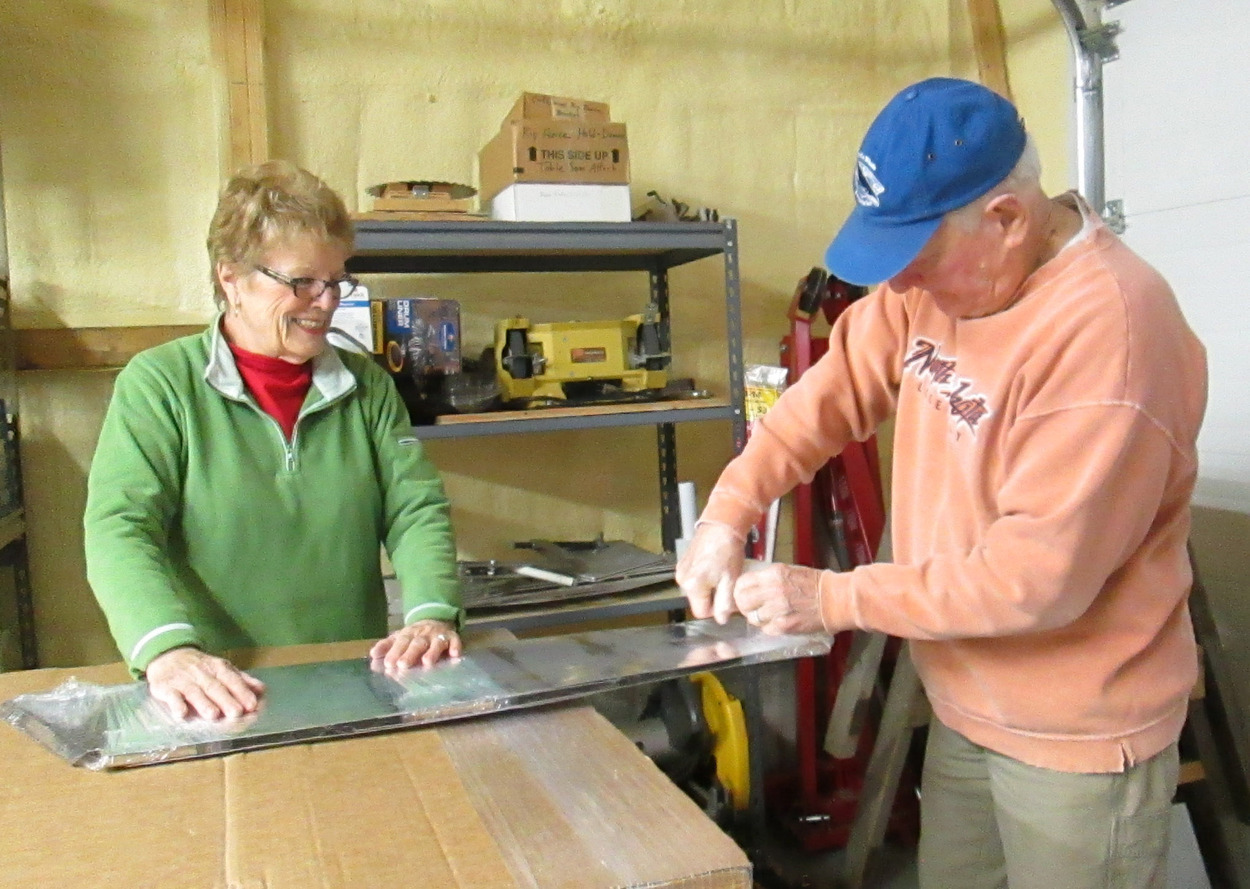 Volunteer with SOP
SOP has an urgent need for volunteers to help load solar ovens into a sea container at Raymond, South Dakota, on Tuesday, November 26. SOP Director Marj Evans-de-Carpio says the loading should take about two hours with time to be determined by the shipping company.
Volunteers can build reflectors at the fabrication shop in Zeeland, North Dakota. In Raymond, South Dakota volunteers are needed for assembly of solar oven components and packaging.
One response we repeatedly hear from the Volunteers in Mission who join a Solar Oven Partners (SOP) mission team is that the experience deeply enriched their lives. SOP mission trips will provide that growth opportunity to those who desire to make a positive difference in the lives of people who struggle daily with poverty.
Mission team members experience God's love in action as they build ovens, cook, and worship alongside the people we serve in real-life settings rather than groomed tourist zones.
Experiencing new peoples and their vibrant cultures, building meaningful relationships, and seeing the smiles of those carrying their ovens home make the long workdays worthwhile. It's a "good kind of tired," explains SOP Director Marj Evans-de-Carpio. Teams are forming now for service in the Dominican Republic.
Contact the Solar Oven Partners office at 605-692-3391 or sopdir@swiftel.net for more information.
Follow Solar Oven Partners on Facebook.