The Lewis Center for Church Leadership, at Wesley Theological Seminary, sounded the alarm a decade ago with a study showing that in 2005 the denomination had 850 ordained elders under age 35 – down from 3,219 in 1985.
Since then, the number has grown modestly (all the growth is among women; the number of young male elders is down), but young elders still constitute under 7 percent of the total. The most recent Lewis Center study found the median age of United Methodist elders remains a record high 56.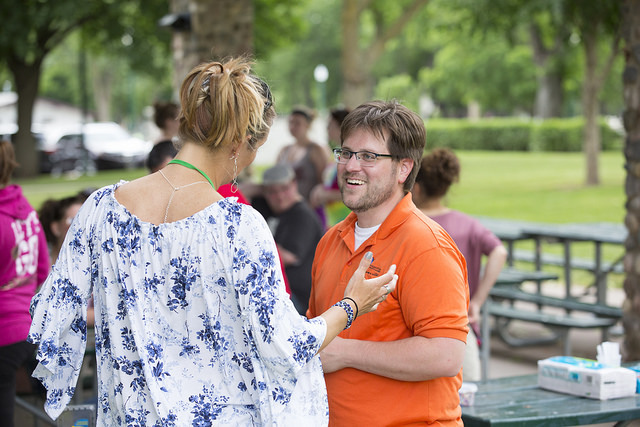 Inviting young clergy, clergy under the age of 34, into ministry is part of the Dakotas Conference culture. According to the 2017 report of the Lewis Center. The Dakotas Conference ranks number 4 out of 56 conferences and has been in the top ten for the past two years. How can you support young clergy on their journey of ministry?
Pastors from the Dakotas Conference are grateful for the support they receive from the Conference and the Foundation, which helps free them up to do the ministry they so passionately feel called to give. Revs. Jen Tyler, Valerie Hummel LaBounty, Seth LaBounty, and parents Rod and Linda Buck share their insights and gratitude for the financial support that enables our new Dakotas Conference clergy to fulfill their calling.