By:
Doreen Gosmire, director of communications, Dakotas UMC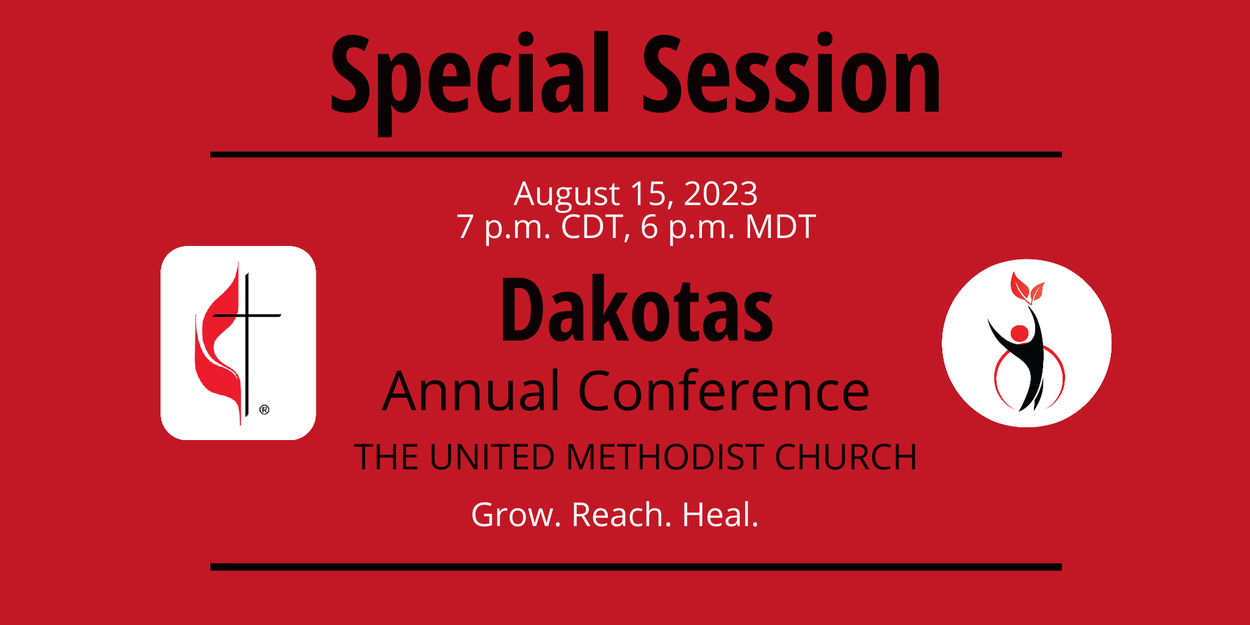 A Special Session of the Dakotas Annual Conference will take place virtually, in Zoom webinar, August 15, 2023. Here are some things to know for the session.

View the Pre-Conference Gathering and read through the questions. To get familiar with the voting procedure and the legislation, a Pre-Conference Gathering Session was held on August 8, 2023. View a recording of the session and read through the questions from the attendees.

Access the 2023 Special Session Conference Workbook. At the Special Session voting members will consider the ratification of 15 disaffiliation agreements. View the agreements and resolutions in the Conference Workbook. Participants will need to have access to the Conference Workbook during the session.

Voting members will need a three-digit id number. Each person who registered for the Special Session was assigned a three-digit id. The number was e-mailed to each registered individual. When you enter the webinar, add the three-digit ID and your name. Be sure to log-in early to get your credentials correct. If you need help call one of the numbers listed below:
605-999-2594
701-391-2015
701-391-5185
605-390-1434

View the sesson online. If you are not a voting member you can view the session live. A recording of the session will also be available to view later.