THIS WEEK
Healthflex Benefits webinar | January 10-11
    Jan. 10, 6-7 p.m. or Jan. 11, noon-1 p.m., online. If you are enrolled in HealthFlex through Wespath, learn about the many great benefits available to help you improve your well-being in 2023. Get the details and register
Clergy Financial Well-being Webinars | Begins January 17
    The new year brings new wisdom and goals for financial health and well-being. Mark your calendar and save the dates for these upcoming webinars: Jan.10 at 6 p.m. or Jan. 11 at noon: Wespath Well-being,  Jan. 17 at 6 p.m. or Jan. 18 at noon: Overview of Financial Health, Jan. 24 at 6 p.m. or Jan. 25 at noon: Financial Goals/Assessing, Feb. 7 at 6  p.m. or Feb. 8 at noon: Clergy Taxes, Feb. 21 at 6 p.m. or Feb. 23, noon-1:15 p.m. Please note that the second date has changed.
Conference Website | Give us your feedback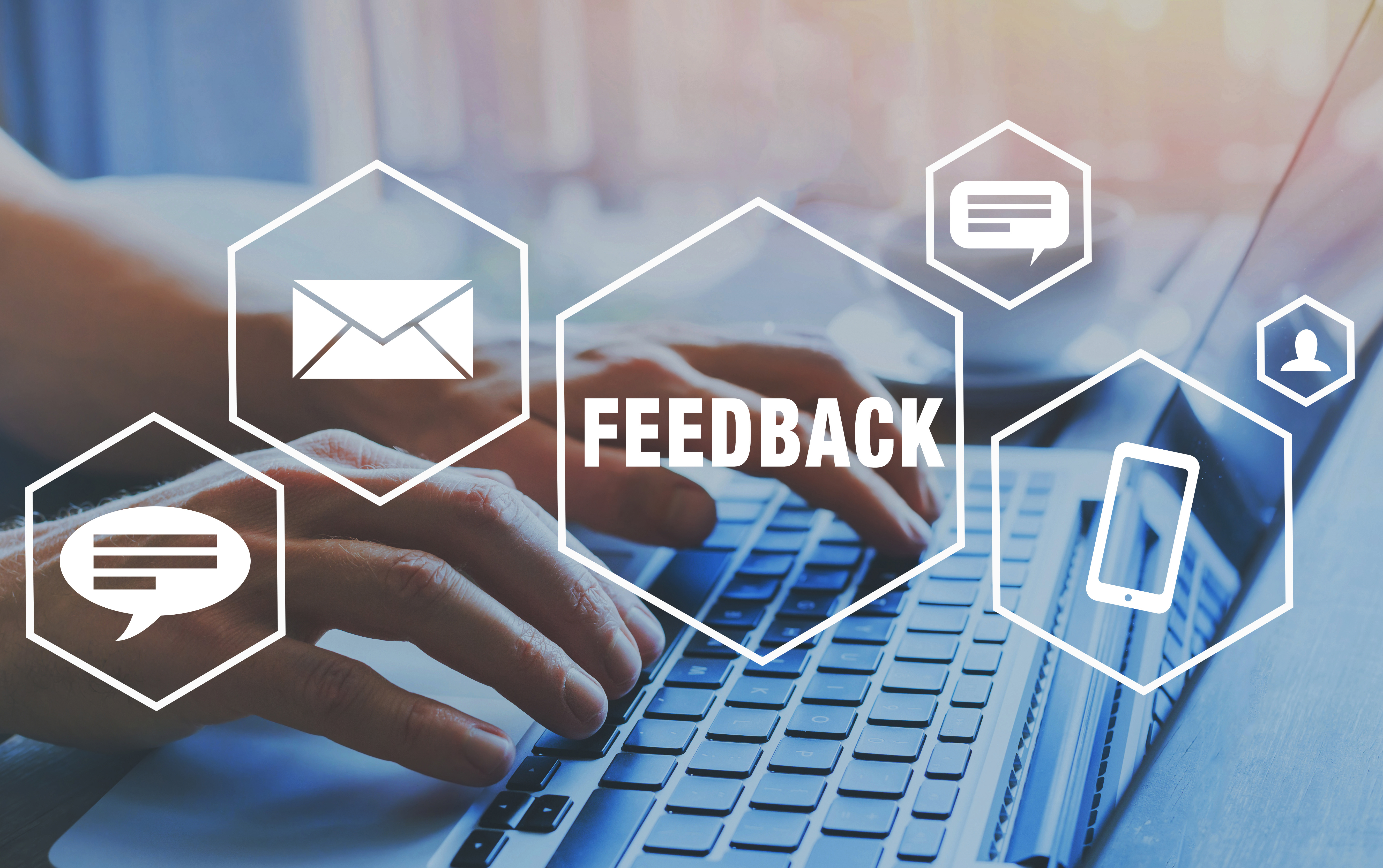 We are taking a look at the design and function of the Dakotas Conference website which also connects to the websites for other ministries like Dakotas Camp and Retreat Ministries, Dakotas and Minnesota Foundation, and Dakotas Youth Ministry. Please take a few minutes to give us your feedback. 
COMING UP 
Online Certification Opportunities | Begin in January
    A new cycle of online ministry certification courses is set to begin Jan. 16, 2023, at BeADisciple.com. BeADisciple.com is part of the Institute for Discipleship at Southwestern College and has offered quality online educational experiences with roots in Wesleyan theology since 2006. Full information is available online.  
Lay Academy | January 27-29
   Lay people are called to do more than sit in the pew, they fill out many roles in the United Methodist Church. How can you make 2023 the year you answer God's call to serve? Attend  upcoming training for laity.  Attend Discipleship and Congreational Care, Part 2 of the Lay Academy at Open Heart UMC in Rapid City, South Dakota.  The academy is being offered in collaboration with the Congregational Care worshop. Register here.
Discernment Retreats | Feb. 4 and March 4 or March 25 and April 29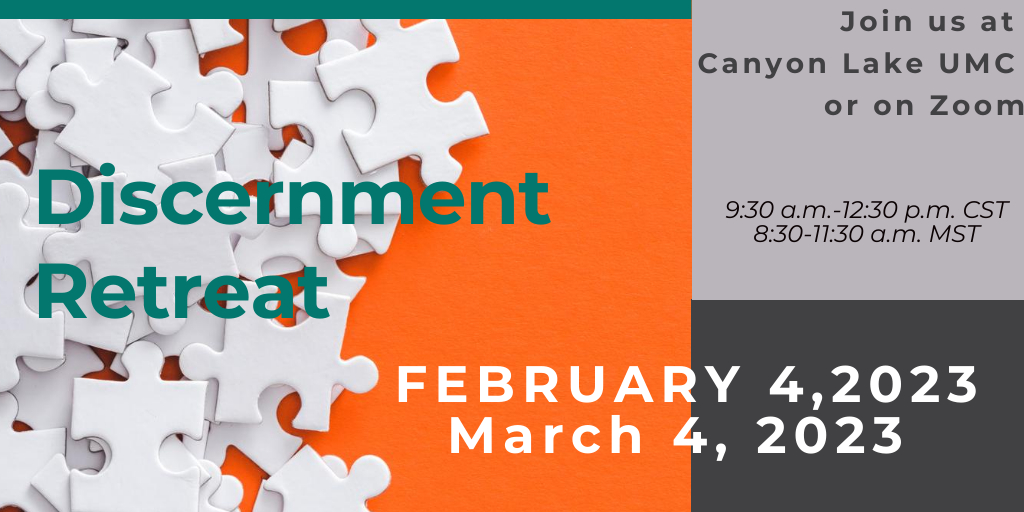 A discernment retreat is the entry point for those exploring a call to pastoral and lay ministry. Participants are equipped and inspired to serve as a leader in various ministry areas inside and outside your congregation. This Lay Servant Ministries Basic Course is a foundational course designed to equip new church leaders and renew current leaders in The United Methodist Church. It explores: personal spiritual gifts, servant leadership, each leader's role in developing future leaders, the importance of consistent spiritual practices, the core ministries of leading, caring, and communicating, and much more. 
Register here for these dates, times, and locations:
Part I:  Saturday, 4, 2023, 9:30 a.m. to 12:30 p.m. central time; 8:30 a.m. - 11:30 a.m. mountain time.
Location:  Canyon Lake UMC, Rapid City, SD, and Zoom
Part II:  Saturday, March 4, 2023, 9:30 a.m. - 12:30 p.m. central time; 8:30 a.m. - 11:30 a.m. mountain time.
Location: Canyon Lake UMC, Rapid City, SD, and Zoom 
Register here for these dates, times, and locations:
Part I:  Saturday, March 25, 2022, 9:30 a.m. to 12:30 p.m. central time; 8:30 a.m. - 11:30 a.m. mountain time.
Location:  Conference Office, Mitchell, SD, and  Zoom.
Part II:  Saturday, April 29, 2023, 9:30 a.m. - 12:00 p.m. central time; 8:30 a.m. - 11:30 a.m. mountain time.
Location:  Conference Office, Mitchell, SD, and Zoom .  
Caring Congregation | January 28-29
    Pastors and laypersons please make plans to join us! Start by praying for and building your team of at least two laity from your church.  The needs are many and varied and can be overwhelming.  Nationally renowned expert, Rev. Karen Lampe, will lead a 2-day Congregational Care Ministry Workshop. Participants will learn how to organize their care ministries and provide compassionate care for people experiencing a variety of life crises. Register by January 13 so we can send you the books. 
2023 Lenten study | Luke: Jesus and the Outsiders, Outcasts and Outlaws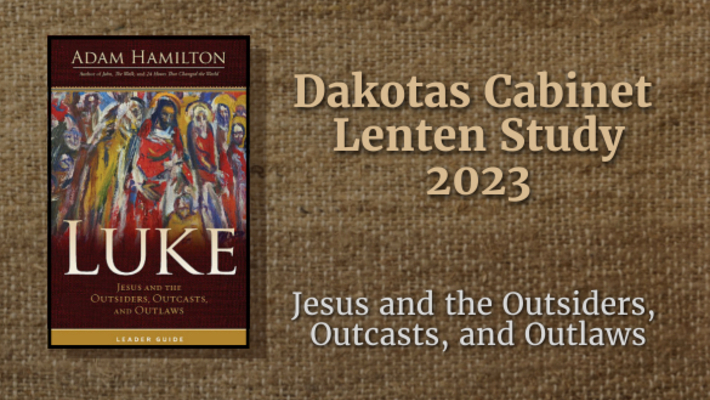 Join Bishop Lanette Plambeck and the Dakotas Conference Cabinet in this six-week study on the Gospel of Luke, emphasizing Luke's unique insights about Jesus. In Luke: Jesus and the Outsiders, Outcasts, and Outlaws, pastor and bestselling author Adam Hamilton explores the life, teachings, death, and resurrection of Jesus as told in the Gospel of Luke. Through Luke's stories, we find Jesus' care and compassion for all as he welcomes sinners and outcasts. as we study Luke and see Jesus' concern for those considered unimportant, we hear an encouraging and inspiring word for our lives today. 
Scholarships Available for United Methodist Students | Apply by March 1
    Applications are now open for scholarships from the United Methodist Higher Education Foundation. Every year, UMHEF awards $2+ million to students planning to attend one of the 100+ UM-related colleges, universities, and seminaries across the country. Don't let finances get in the way of achieving your dreams of a quality education! Apply by March 1 at https://umhef.org/apply. (Scholarships from UMHEF are separate from those offered by the General Board of Higher Education and Ministry.)
RESOURCES
Meet Bishop Lanette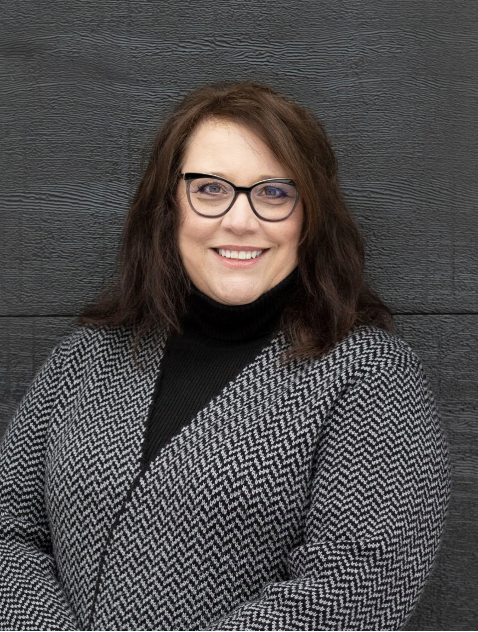 Welcome Bishop Plambleck! Bishop Lanette Plambeck was elected to the episcopacy in November 2022. She was assigned to be the resident bishop of the Dakotas-Minnesota Area, beginning January 1, 2023. Bishop Lanette's faith journey began in Crawford County, Iowa, and being baptized at the age of nine. Her faith deepened through her schooling and seminary journey. Watch a video. Read her bio.
Martin Luther King Day | January 16
    Martin Luther King Jr. Day is observed on Monday, January 16th. To help commemorate the day, consider using some of the resources from the General Commission on Religion and Race. What Is Beloved Community? - A recent addition to our "What Is?" series. 25 Traits of Beloved Community - a continued reflection on Martin Luther King, Jr.'s beloved community. "Raising Antiracist Kids" - This new episode of our Expanding the Table podcast will release on Tuesday, January 17th.
Human Relations Sunday | January 15, 2023
    This 2023 Special Sunday kit provides a full package of ready to use resources to help your church celebrate Human Relations Day and define how we give, why we give and the impact we make through connectional efforts. Human Relations day is January 15, 2023, but we encourage you to celebrate on a day that works best for your church. 
Cares and Concerns
Prayers for Rev. Roy Caudil
    Rev. Roy Caudill suffered a stroke and is in hospitalized in Sioux Falls, South Dakota. He just started immunotherapy treatment for lung cancer. Please keep him and Lazann in your prayers.
In our hearts | Ida Mosher
    Ida Moshier of Spearfish, South Dakota left this earth on December 26, 2022. Ida is the sister or Rev. Mary Ann Sheldon, retired elder of the Dakotas Conference. Send a note of care to Pastor Mary at: 18 Apple Valley Lane,Spearfish, SD,57783. View a full obituary here.