By:
Dakotas Conference Communications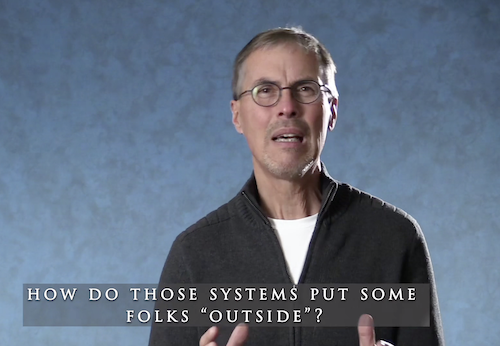 2022 Lenten Study |  Week Five: From Exclusion to Inclusion
    We continue our journey through our Lenten study, "Spiritual Formation: Following the Movements of the Spirit" by Henri Nouwen. Rev. Ben Ingebretson, Area director of new church development, leads us through chapter six, "From Exclusion to Inclusion." In Mark 2:15-22 there is the account of Jesus eating with tax collectors and sinners. People who were "othered" by religious folks. You and I are tempted to "other" people unlike us. It's easy. It's convenient. However, it's just not Jesus. Video and study resources here.
COMING UP
Call for Annual Conference 2022 petitions, resolutions and award nominations | Due April 15
     Do you have a resolution, petition, specific legislation, or award nomination you would like to have considered at the 2022 Dakotas Annual Conference, being held June 9-11, 2022, in Bismarck? All proposals for petitions and resolutions for the Dakotas Annual Conference Session must be submitted electronically, by April 15. Several awards will be announced at annual conference. Some are chosen by the cabinet, some by CCYM, and some via open nominations. Details here.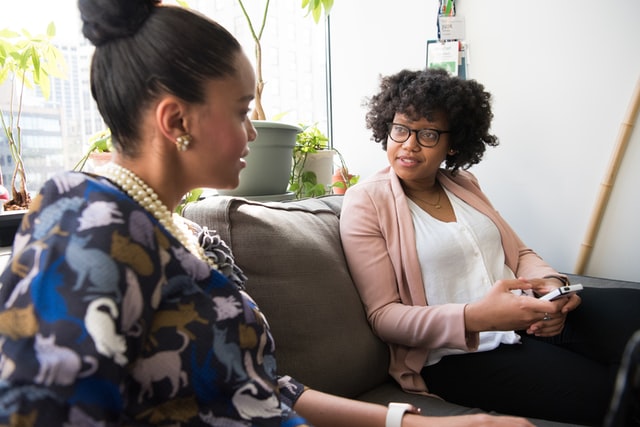 Codependent No More | A Group Coaching Opportunity for Clergy
    Clergy, if you feel pressure to meet everyone's needs and are emotionally drained, take this time for your own health. For 12 weeks, join this small group led by Stephanie Moore, a licensed mental health counselor, and gain tools to end codependence. Wednesdays, April 20-July 6, noon-1 p.m., online. Details here. Registration form here.
Clergy Benefits Academy and Revit up Event | April 25-26
    Wespath Benefits and Investments – Delivered to You is an online event for two days, April 25-26, 2022. It will begin at 1pm CDT and end at 4:30pm CDT each day. On April 26, there will be optional breakout opportunities beginning at 11:30 am CDT.  Info here.
Practical Church Leadership Course | Application window open
    The Practical Church Leadership certificate program (formerly known as Nonprofit Church Leadership, or NPCL) is a year-long, online graduate certificate program for clergy through Dakota Wesleyan University. The course is designed to increase competencies in leadership. View summaries of past applied projects by pastors in 2019 and in 2020 or view the application to learn more about the program. Applicants will need to ask the leadership team of their church to complete this Endorsement of Participation form. The deadline to submit your application is May 1, 2022.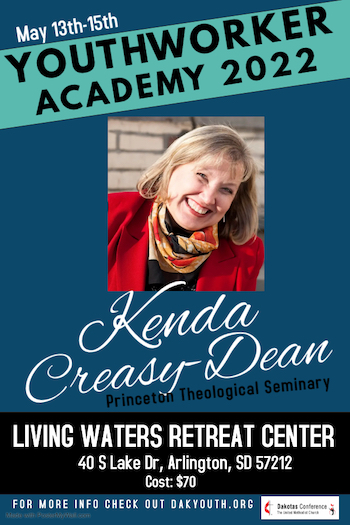 New for Dakotas  and Minnesota Clergy | Clergy Well-being Grant
    The Dakotas-Minnesota Area offers this new grant of up to $1,500 to support clergy well-being. Examples of what this grant can be used for include a health coach, spiritual director, gym membership, creative arts experience, retreat, hiking boots, and more. Apply here.
Youth Worker Academy 2022 | May 13-15
    Join us for an amazing time of training, sharing, and connection for pastors and lay leaders that work with youth in churches across the Conference. Youthworker Academy will be held at Lake Poinsett Camp May 13-15, 2022. Kenda Creasy Dean from Princeton Theological Seminary will be there. Details here.
Annual Conference 2022 | June 9-11, 2022
    The 29th session of the Dakotas Annual Conference will be held June 9-11, 2022, in Bismarck, North Dakota. The gathering will include inspiring worship, business, conversations about who and where we are, and celebrating clergy milestones. After two challenging years of being apart we are ready to gather as one body at the Bismarck Event Center. Drawing on Psalm 23 and John 10:10-11, our theme is "Jesus: Healer." Details here.
Best of Italy and the Oberammergau Passion Play | Departing on August 15, 2022
    Join Bishop Laurie and Rev. Gary Haller along with others from the Dakotas and Iowa Annual Conferences for 12 days in Germany, Austria, and Italy. You'll explore Innsbruck, have the opportunity to see the Oberammergau Passion Play, and spend time in Venice, Florence, Assisi, and Rome. Pricing starts at $5946  from Bismarck, Fargo, ND,  Rapid City, SD, or Sioux Falls, SD, departing on August 15, 2022. Info here.
RESOURCES 
UMC Outreach | Coaching, social media shareables and more
    Did you know that our Local Church Services team can help your church with free one-on-one coaching sessions? We can help you be more effective in using social media, placing ad buys and boosting your church's posts on Facebook. We also can help you promote your upcoming Lent and Easter events and even provide you with a free library of graphics to use.
Camp registration is OPEN | View by camp location below
    Summer 2022 camp registration is open! Check this link to see all the exciting camp offerings at Wesley Acres, Storm Mountain, and Lake Poinsett. Remember the Early Bird Discount? Register before April 30 and receive a discount of $5 off per night. Save even more by bringing a friend with you to camp. Click here for details, or call the camping office at 855-622-1973. 
Rapid City First UMC | Contemporary Worship Leader 
   Rapid City First United Methodist Church is seeking applicants for the position of Contemporary Worship Leader. This part-time position is tasked with leading contemporary worship music in a way that is appealing, inviting, engaging and worshipful. We expect the discipleship, musicianship, professionalism and care of this person will continue to help our congregation and music team grow in spirit and in knowledge. See full job description and contact info here.