By:
Dakotas Conference Communications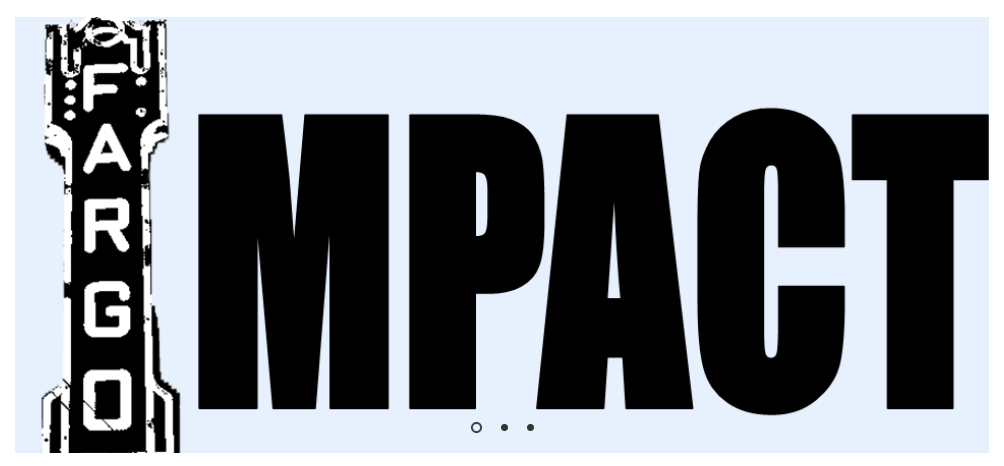 IMPACT Fargo | Register now
    Hey, high school and middle school youth. Make a difference and IMPACT FARGO June 19-22, 2022. Youth in grades 6-12  and their adult leaders will experience a variety of service organizations in the Fargo/Moorhead/West Fargo area. There will be  specific learning experiences related to homelessness and poverty, and lots of evening fun! Registration closes May 4. Get the details here. 
Financial Foundations Webinar | May 9, 7-8pm CDT
    "Transforming Lives in a Transactional World" - Stuck in the mindset of "we have to do it this way," or "we don't have any money for missions or ministries in our budgets"? Relying on Church fundraisers to meet the budget? Learn how you can turn Money into Ministry by re-examining your Church fundraising, budget, and investments. We'll share ways to look at your Church finances and invest for the future. Too often we focus on the line-items in our spreadsheets and overlook the opportunities for ministries. Pastors, treasurers, finance committee members, and anyone interested in stewardship and generosity in the church are welcome to join on May 9, 7pm CDT. More info and registration link here.
Update: Wespath Student Loan Forgiveness Webinar | May 9 or May 11
    Wespath's Public Service Loan Forgiveness webinar will be May 9, 2pm CDT, or May 11, 12:30pm CDT, online. Clergy, church employees, and all those working in the public sector with federal student loans, attend this workshop to see if you qualify for the Public Service Loan Forgiveness program. Note: the previously announced May 9 student loan workshop hosted by LSS is being replaced by this event. Please register for this event instead. Check eligibility here, or contact Diane Owen.
Communications Learning Week | May 9-13
    Registration is open for Taking the Next Step, a week-long (May 9-13) learning experience focused on boosting your communication skills. You will receive valuable content and training in a variety of ways, including recorded workshops, podcast episodes and Q&A sessions with church communication professionals. Register HERE.
COMING UP
Nominations open for Conference Co-Lay Leader | Apply today
    Nominate yourself, or someone else you see potential in, to be Conference Co-Lay Leader. Read more about someone who has served in that role here. Click this link to learn more.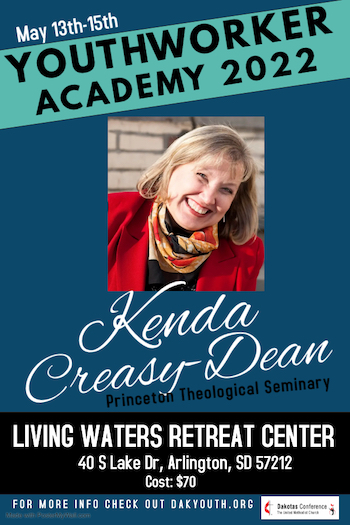 Youth Worker Academy 2022 | May 13-15
    Join us for an amazing time of training, sharing, and connection for pastors and lay leaders that work with youth in churches across the Conference. Youth Worker Academy will be held at Lake Poinsett Camp May 13-15, 2022. Kenda Creasy Dean from Princeton Theological Seminary will be there. Details here.
2022 Clergy Women's Retreat | May 15-17
    Come and enjoy the serene surroundings, worship, conversation and company of other United Methodist Clergywomen at this year's retreat. Located outside Marvin, SD, the Abbey of the Hills, provides individual rooms for private space, outdoor activities and plentiful comfortable spaces for conversation inside and out. For more information, including retreat schedule, brochure, registration form, and Abbey information, click here. Direct any questions to Kris Mutzenberger.
Registration is OPEN for Annual Conference 2022 | June 9-11, 2022
    Registration is now open for the 29th session of the Dakotas Annual Conference, June 9-11, 2022, in Bismarck, North Dakota. The gathering will include inspiring worship, business, conversations about who and where we are, and celebration of clergy milestones. 
After two challenging years of being apart we are ready to gather as one body at the Bismarck Event Center. Drawing on Psalm 23 and John 10:10-11, our theme is "Jesus: Healer". Details here.
RESOURCES
New for Dakotas and Minnesota Clergy | Clergy Well-being Grant
    The Dakotas-Minnesota Area offers this new grant of up to $1,500 to support clergy well-being. Examples of what this grant can be used for include a health coach, spiritual director, gym membership, creative arts experience, retreat, hiking boots, and more. Apply now here.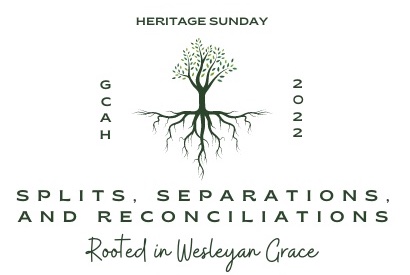 Heritage Sunday | May22
    Heritage Sunday (Aldersgate Day) calls the Church to remember the past by committing itself to the continuing call of God. This year's theme is "Splits, Separations, and Reconciliations." From now through the remainder of the year, the General Commission on Archives and History (GCAH) will be producing and releasing a number of resources to help the denomination better understand the multifaceted and multi-faced history of the Methodist movement in a global context. Click to read more.
Ministry Assistant | Celebration UMC, Brandon, SD
    Celebration UMC is seeking a Christian, competent, energetic, motivated and personable Ministry Assistant to join our dynamic team oin Brandon, South Dakota. This part-time person will work directly with the pastoral team, Monday-Thursday, to provide personalized administrative and ministry support in a well-organized and timely manner. For a full job description and contact information, please click here, call Pastor Addy at 605-630-4809, or e-mail Pastor Addy Kenkel.